Well, we have at least two interesting tunnels to mention. It's not surprising any longer that these "secret"
(for us)
tunnels keep on popping up here and there. The thing which makes me wonder is the moment when broad masses start putting 2 and 2 together. Though in this particular case, these tunnels' "mystery" factor appears to be lower then it usually is.
Mystery surrounds discovery of secret cliff tunnel hidden beneath Sydney lighthouse - and experts have no idea where it leads or why it was built. Stunning drone images have emerged for the first time of the tunnel's entrance, which lies below the Macquarie Lighthouse at Vaucluse, in the city's east. Despite the use of radar, the exact route of the tunnel remains unclear. Also something of an unknown is it's precise purpose, although there are theories.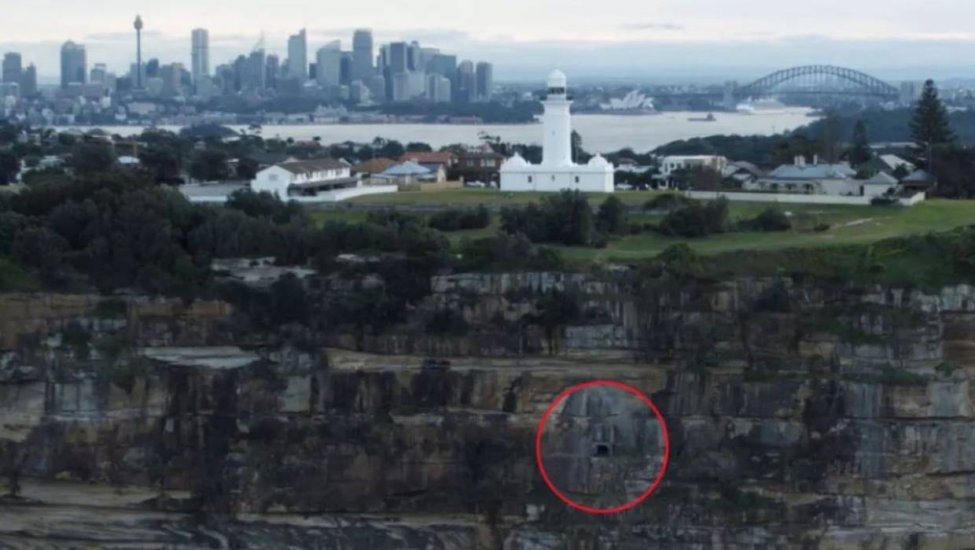 There are some images in the below video suggesting, that the tunnel (and wherever it leads to) was used in the 1950s for some Nuclear Research activities. Personally, I doubt it was made for these purposes, but who knows, right?
2. Sydney's Unfinished Train Tunnels
​
At first glance there is nothing special about this set of tunnels. On all of the photographs I've seen they look rather contemporary. Yet, there is probably something in there, for here is how the article passages go:
The hidden tunnels and well-kept secrets lurking underneath Sydney's streets have been revealed by a former train worker.
One former Transport NSW employee told Daily Mail Australia the tunnel is one of many under central station shut off from the public.
It's used mainly these days for cleaners and freight, it's also a shortcut for the drivers and other train workers.
There's also a locked vault with a steel door in this tunnel, no one is allowed through the door and no one knows what's in there.
The former train worker also said there are tunnels under the heritage St James Station near Hyde Park.
The tunnels under St James station contain a former bomb shelter and,

surprisingly, an underground lake.

He previously told the Sydney Morning Herald: 'Workers down here said they would hear kids playing and, thinking they were vandals, would go and investigate.
The unnerving reports from beneath Central station are paralleled by similar reports elsewhere on the Sydney Trains network.
A century ago, city planners in Sydney, Australia, were working to create an underground rail system for the growing city. From the city's center, the tunnels would extend out to the east, west, and south, connecting to the suburbs. Under the St. James Station, located in the central business district, there was meant to be a major hub. But the plan was never completed. When the Depression swept through in the 1930s, part of the underground station had been built, but a couple of the planned tunnels were still at their stubby beginnings. Work stopped, and for decades the tunnels remained incomplete.
The tunnels were built in the 1920s as part of Sydney Harbour Bridge engineer John Bradfield's transport vision for Sydney. They were intended to link the Eastern Suburbs with the Northern Beaches but the plans were never completed. Instead, they were used as air raid shelters in World War Two.
---
KD:
While these "1920s" tunnels look nothing like what we would expect from our regular "secret" tunnels, I think there could be something to this story. Could it be that some much older tunnels are hiding behind all the concrete we see. Something a-la Brunel?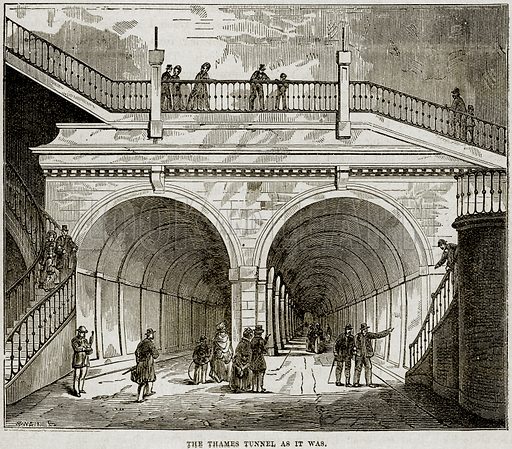 ​
Anyways, I figured there could be something worth looking into, as far as these two "secret tunnel" cases go.