Visited the
Underground Seattle Tour
(again)
. The below coat of arms was inconspicuously displayed in one of the tunnels under the 1st Ave S.
The tour route was along that red arrow below. It's easy to miss the crest. I didn't notice it until my wife pointed it out.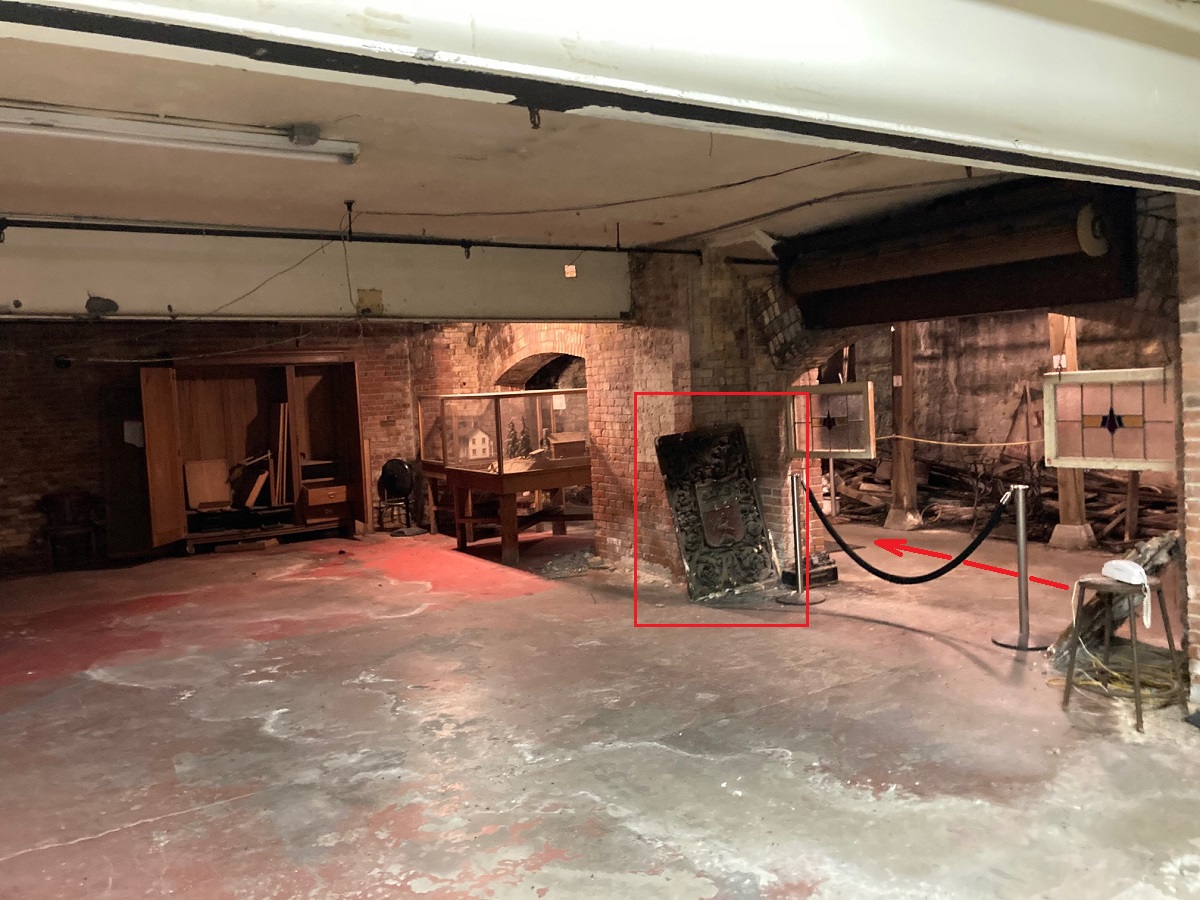 This is where the entrance into that specific undergrounds area is:
111 1st Ave S
.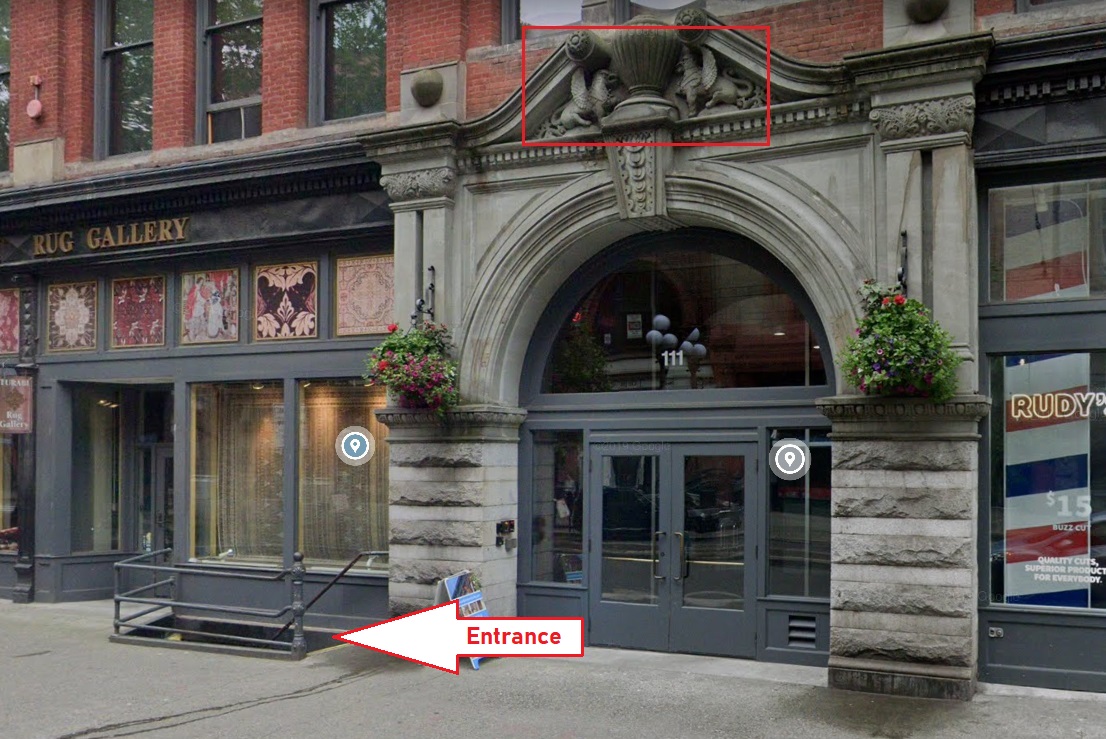 Doves can mean
a lot of different things
. In this case, we have a combo of a dove with an olive branch. As far as I know, there is only one original reference to this combo.
Genesis 8:10 - And he stayed yet other seven days; and again he sent forth the dove out of the ark;
Genesis 8:11 - And the dove came in to him in the evening; and, lo, in her mouth was an olive leaf pluckt off: so Noah knew that the waters were abated from off the earth.
With Seattle being a
flood suspect
for some... who knows?
---
KD:
What family or city did this
COA
belong to?