It's always encouraging to see that even back in 1877, there were individual explorers who had no idea who was responsible for building certain things. In this case we are talking about several canals in the south-west Florida. Obviously, Florida has way more than just "several" canals unaccounted for. Yet, having witnesses dated with 1877 and 1885 calling these canals ancient, has to mean someting.
There are two fascinating articles pertaining to these canals. Below are links to both.
Article #1 by Charles Kenworthy: Pine Island Canal in Port Charlotte Harbor, Possible Caloosahatchee Canal, and a canal north of Gordon Pass
Article #2 by Andrew E. Douglas: Possible Caloosahatchee Canal, and a canal north of Gordon Pass
Additionally, I posted article #2 in its entirety below. Though when compared, article #1 is no less interesting.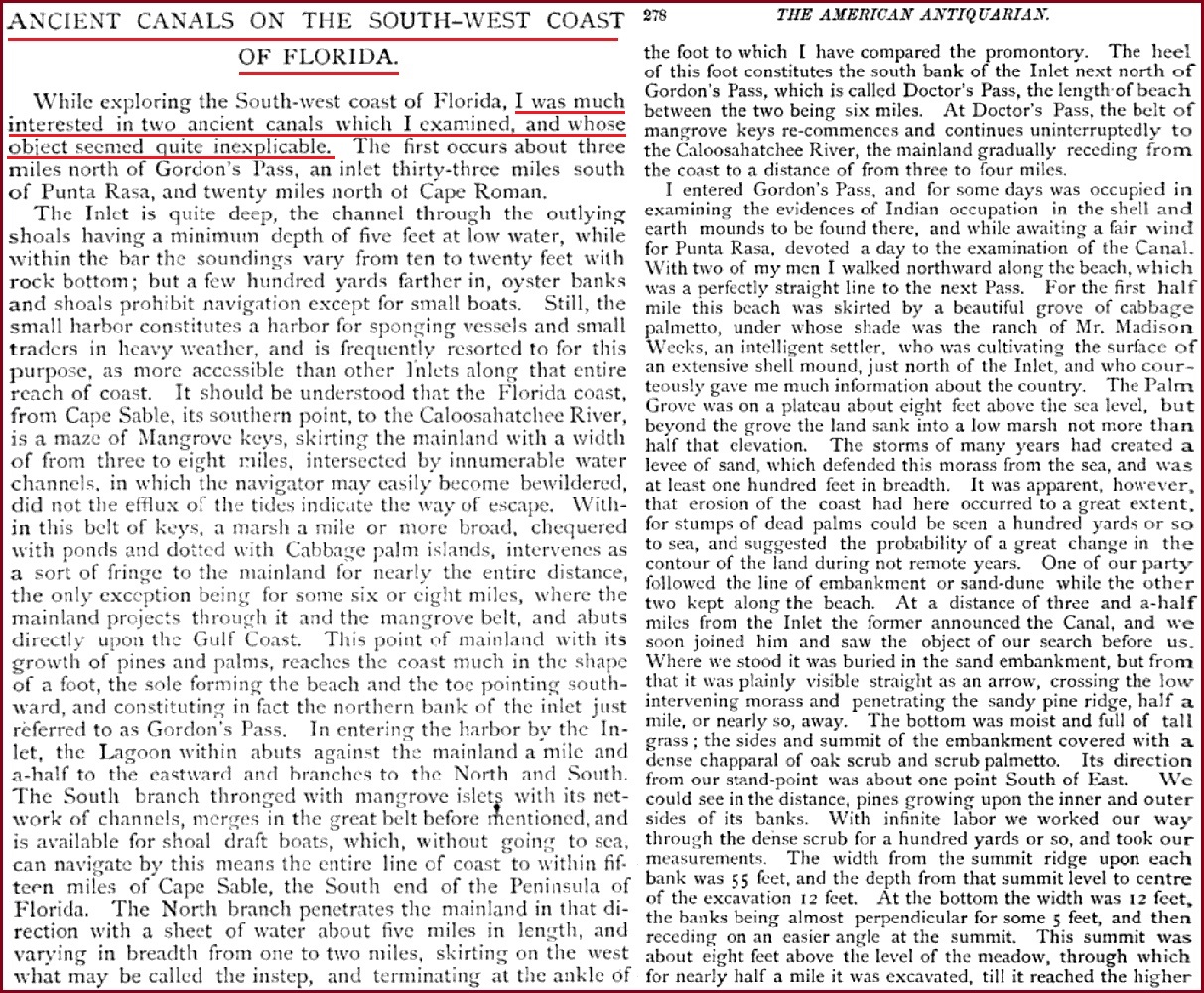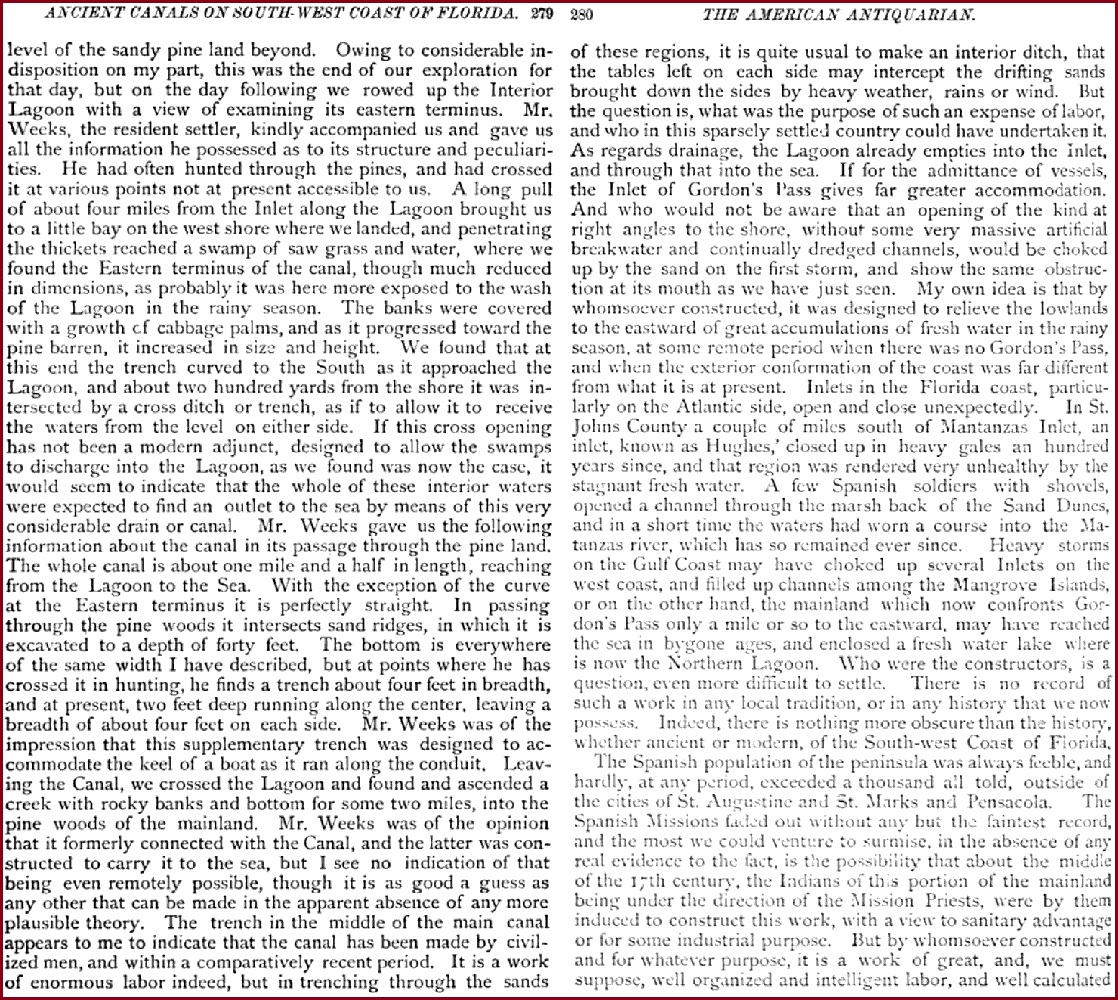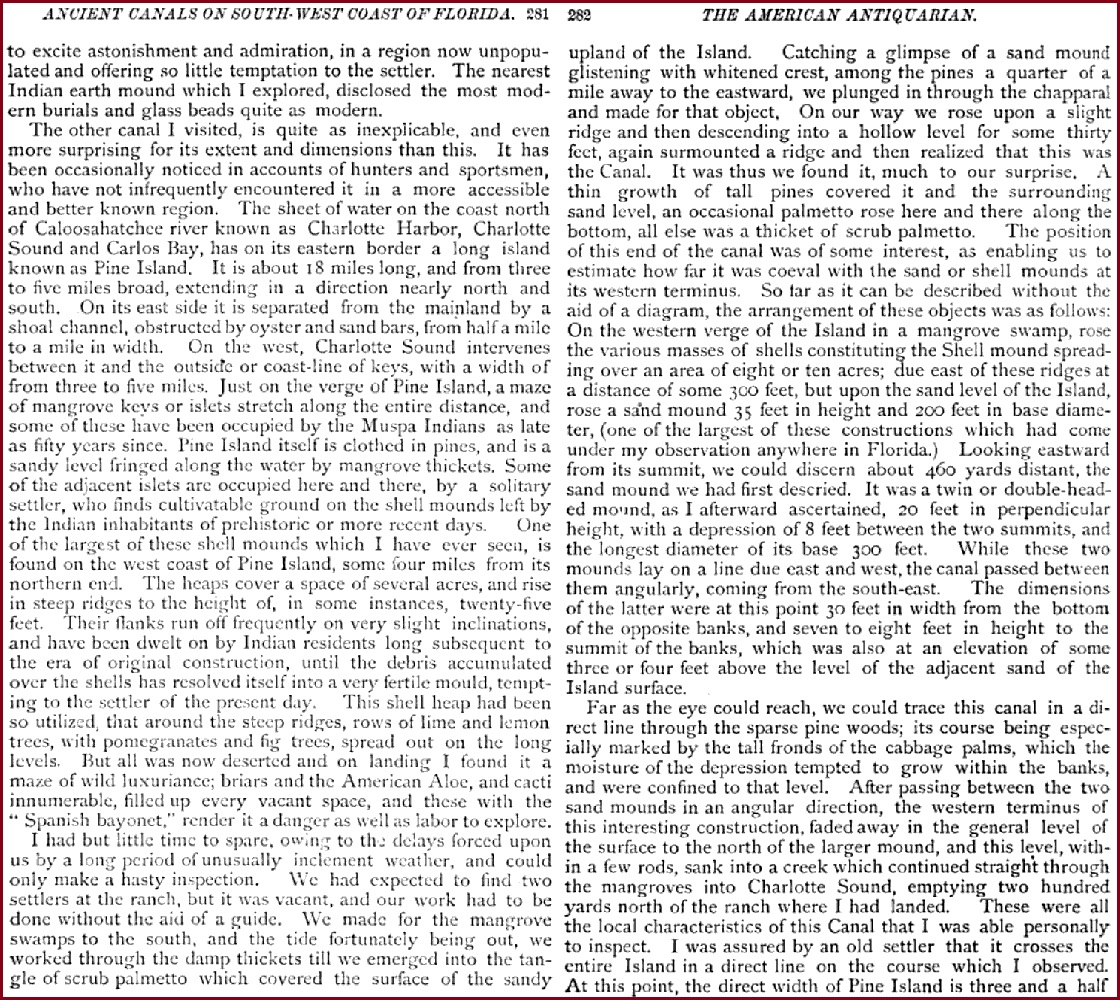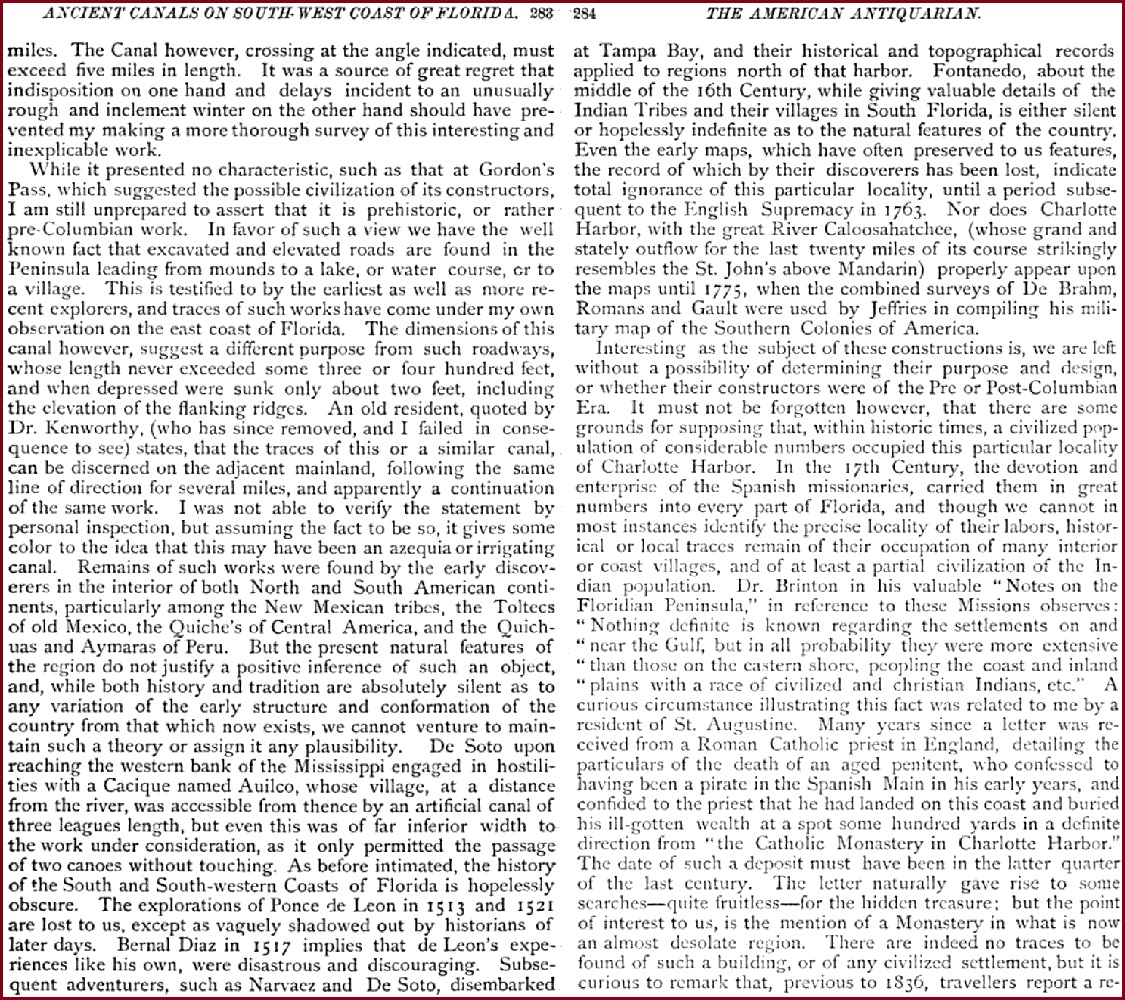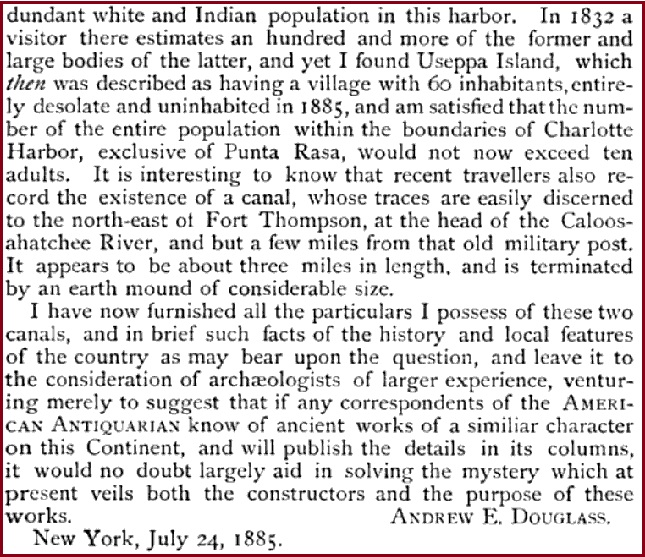 ​
One of the canals is
(or was)
located abouth 3 miles north of Gordon Pass. Article #1 refers to Gordon Pass as John's Pass. Today,
John's Pass
is located just west of St. Petersburg. It appears that today's
Gordon Pass
is the same John's Pass we see on the below map from article #1 .
A canal north of Gordon's Pass.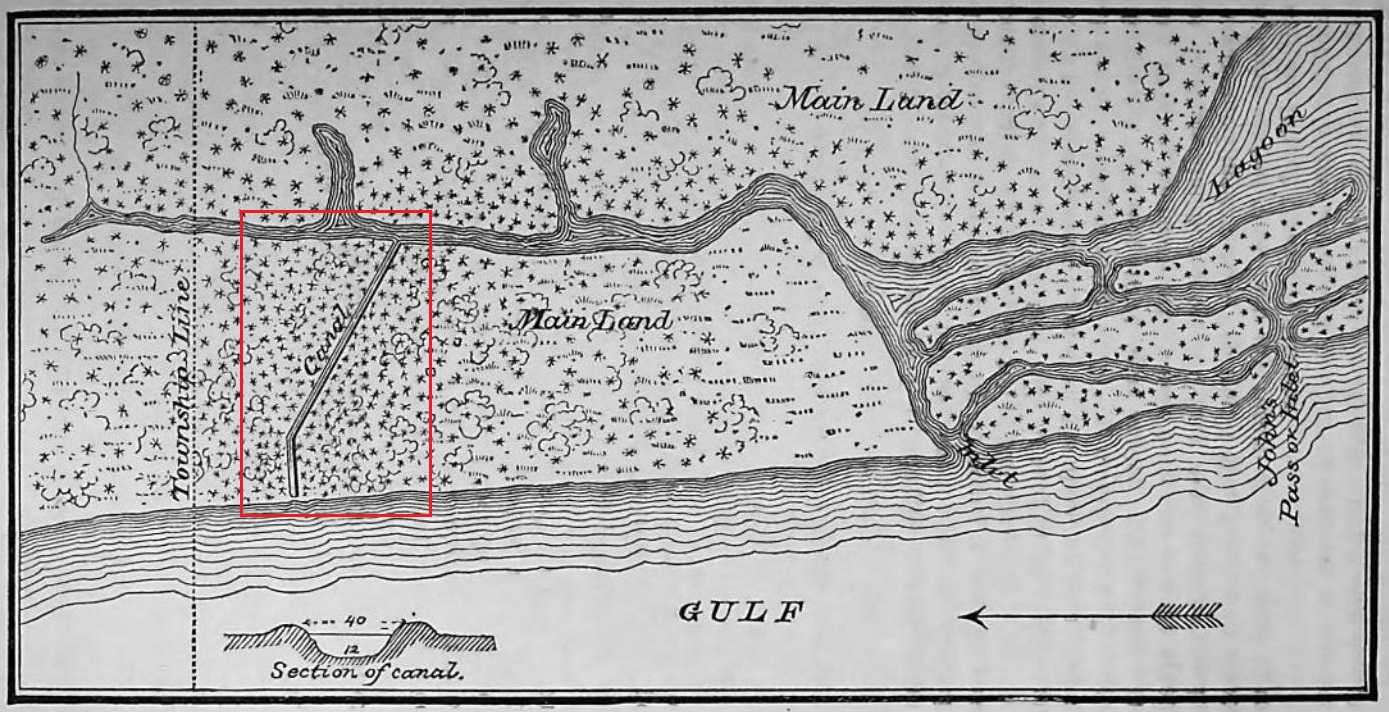 The other canal is being described as a canal located just north-east of Fort Thompson.
Fort Thompson was a military post established during the Second Seminole War along the Caloosahatchee River in Florida.

​

The fort was named for Lt. Colonel Alexander Thompson, who was killed in the Battle of Okeechobee in 1837.

​

The settlement of Caloosahatchee was built around the fort, with a population of 13 in 1870.​

It preceded LaBelle, Florida. (not a word about Fort Thompsonin the LaBelle wiki article)​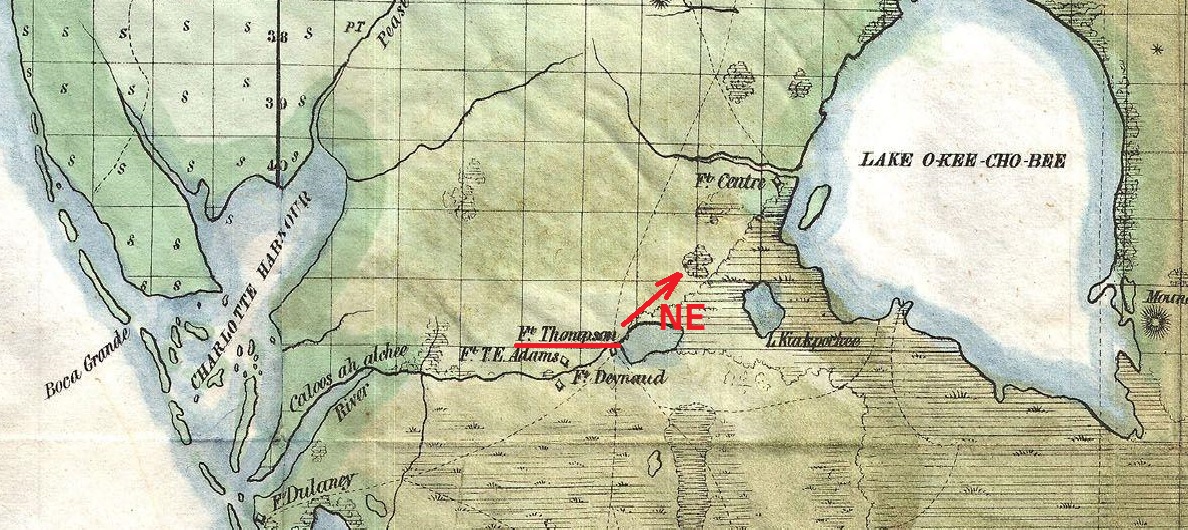 It's of interest, that a certain
Caloosahatchee Canal
is located in the related area today.
In 1881

Hamilton Disston, as part of a scheme to drain large areas of wetlands in the interior of Florida,

had a canal dredged from Lake Okeechobee to

Lake Hicpochee

and through the lakes and wetlands to the west.

His company removed the rock ledge that formed the falls and rapids below Lake Flirt, and straightened the upper reaches of the Caloosahatchee River. Various state and federal projects have widened and deepened the river since then. The conversion of the Caloosahatchee River into a canal drained Lake Flirt and the wetlands descending from Lake Hicpochee.
This Hamilton Disston sure was not looking for the shortest way to connect Lake Hicpochee to Lake Okeechobee.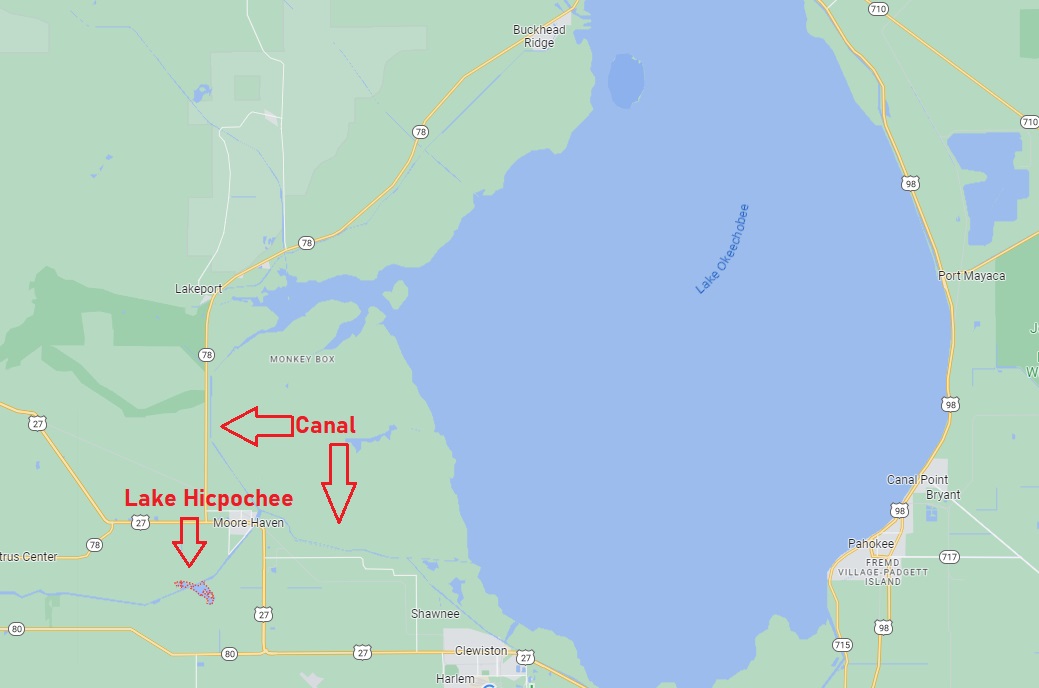 Additionally,
article #1
had this to say about this possible ancient Caloosahatchee Canal.

As far as the
Pine Island
Canal goes, I don't think I can see the canal mentioned in
article #1
. May be you can...
---
KD:
A few weeks ago, I had to go to Miami and back from Sarasota. A decent portion of the east-west portion of I-75 is called the Allegator Alley.

Along the way, kept on wondering about the purpose of the canals going parallel to the roadway, and the volume of work required to build them.

This is not my photograph, but it reflects what about 80 miles of roadway look like.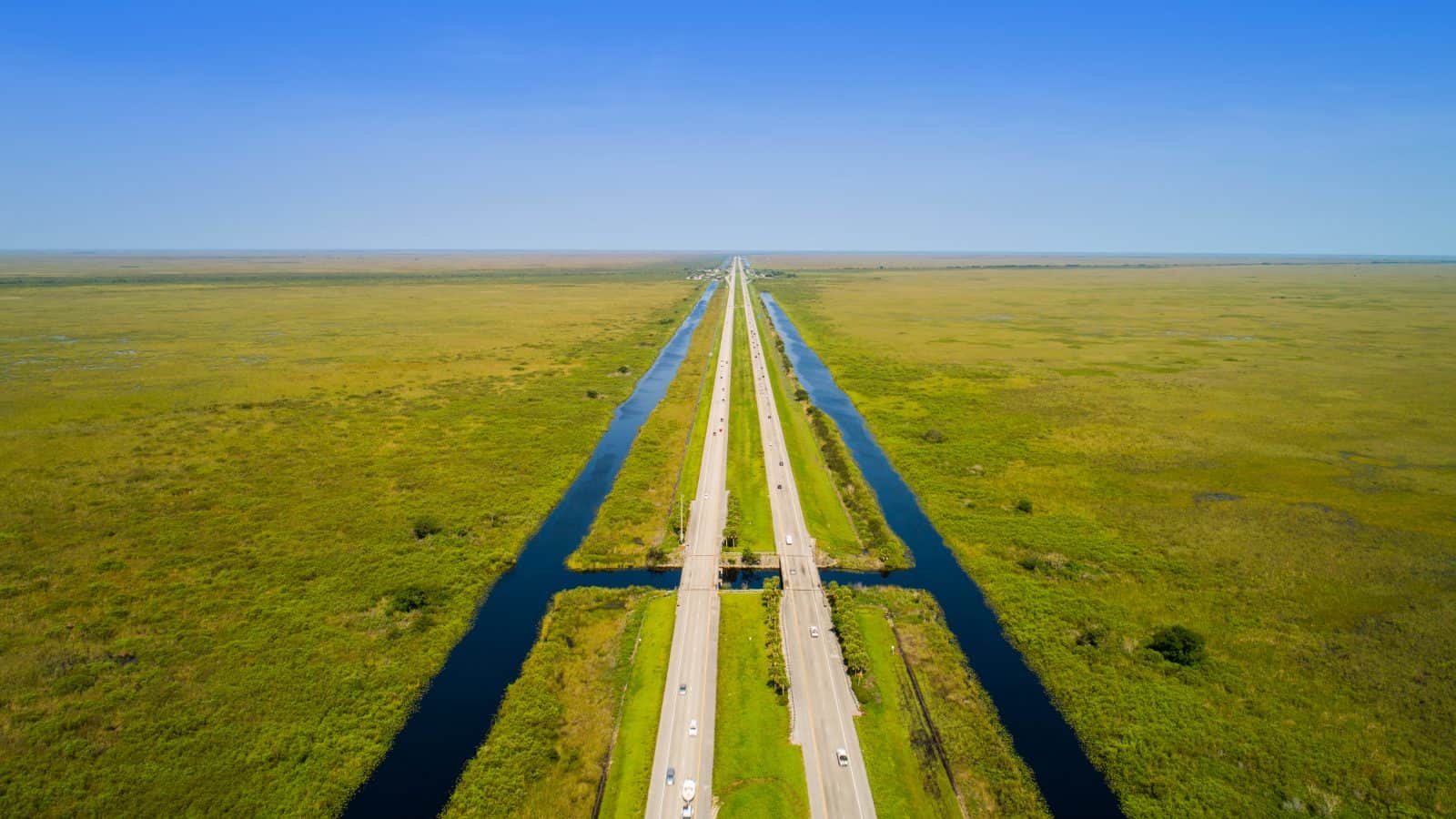 After getting home, started looking for construction photographs. I can't say I found what I was looking for. But I ran into
this
from facebook.
On this day: Feb 11, 1968 Alligator Alley opens for traffic.​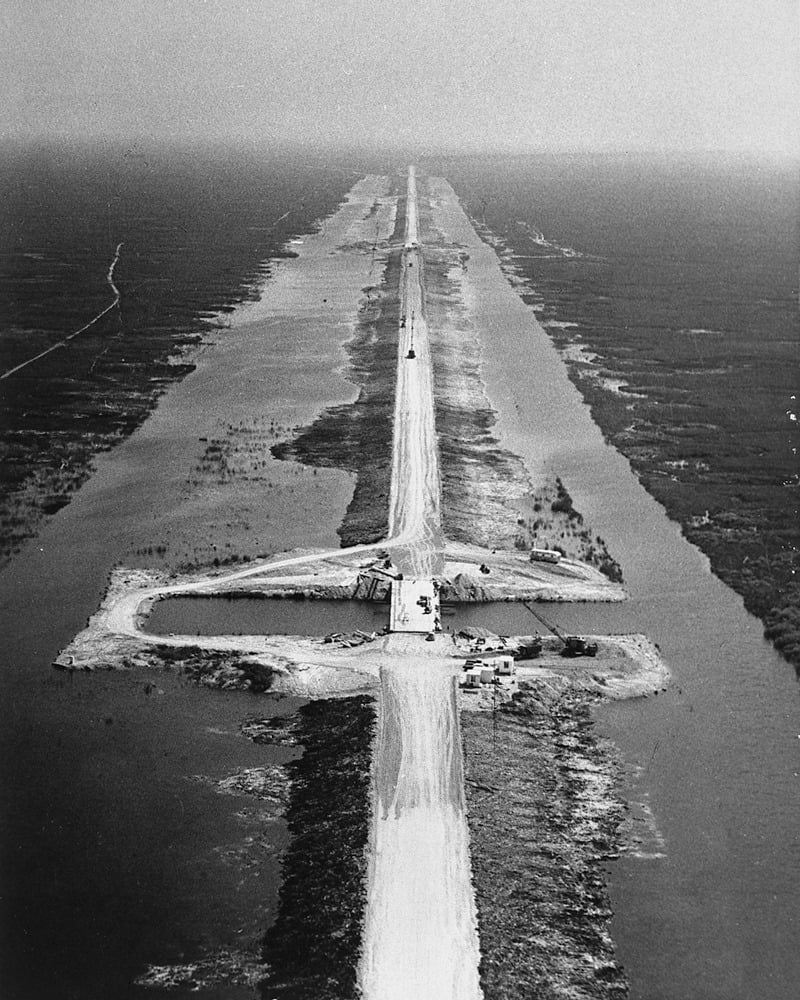 Tell me they are not building a freeway in the middle of some pre-existing "ancient" canal.
Florida has thousands of miles of canals, both big and small. I have no doubt, that a good chunk of those is our doing. Yet, there are some that are highly questionable. It appears that it's much easier to "dredge" a pre-existing "ancient" canal than to excavate one from scratch. It's worth noting that this is what they call dredging:
Dredging is the act of removing silt and other material from the bottom of bodies of water.​

Dredging is the excavation of material from a water environment.​
If you have an opinion on the canals mentioned, please share.