I'll be honest. Simply ran into the 1870 "construction" photograph of this Scottish Castle while looking for some pictures for this
article here
. The picture is claimed to represent the Beaufort Castle under construction. Just FYI,
Simon Fraser
, 13th Lord Lovat and 2nd Baron Lovat (1828 – 1887), was a Scottish peer. While legally the 13th Lord, he was referred to as the 15th Lord Lovat.
The description for the below photograph is as follows:
Beaufort Castle under construction in the late 1870s - the 13th Lord Lovat is shown at right.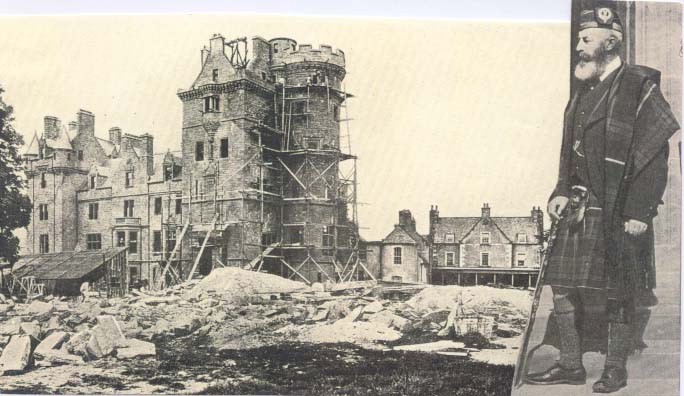 ​
Today this castle looks like this.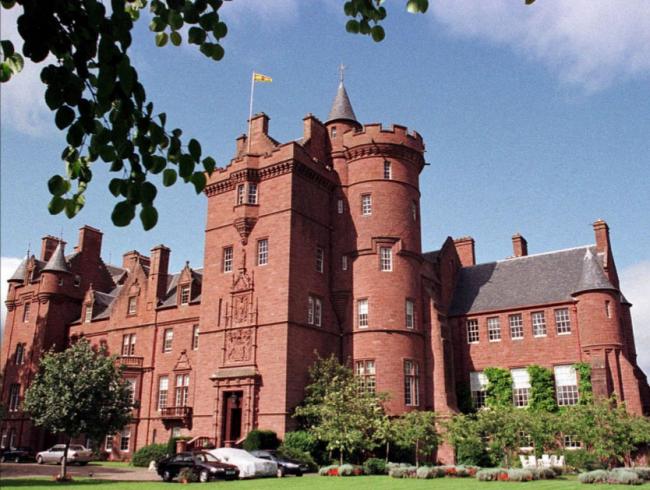 ---
KD:
Do you see anything weird, or inconsistent in the above construction photo of this Beaufort Castle. Does it look like a construction?