Be prepared for any emergencies & disasters with this rechargeable weather alert radio with solar panel & hand turbine power generator. No emergency kit is complete without it.
The "Alert" function automatically broadcasts any emergency weather alerts for your area. Keep it charged via solar panel, hand crank or a built-in rechargeable battery
This AM/FM/NOAA weather band digital radio with display & alarm clock can also charge a smartphone via USB port. Also features an LED flashlight & red flashing beacon.
From weather alert radios & backup battery packs to solar-powered sound systems, we'll keep you connected & in the know at home, in the office, on the road or in the great outdoors.
Be prepared for everyday fun & unexpected emergency, whether you're out on a 10-day backpacking trip or barbecuing in the backyard.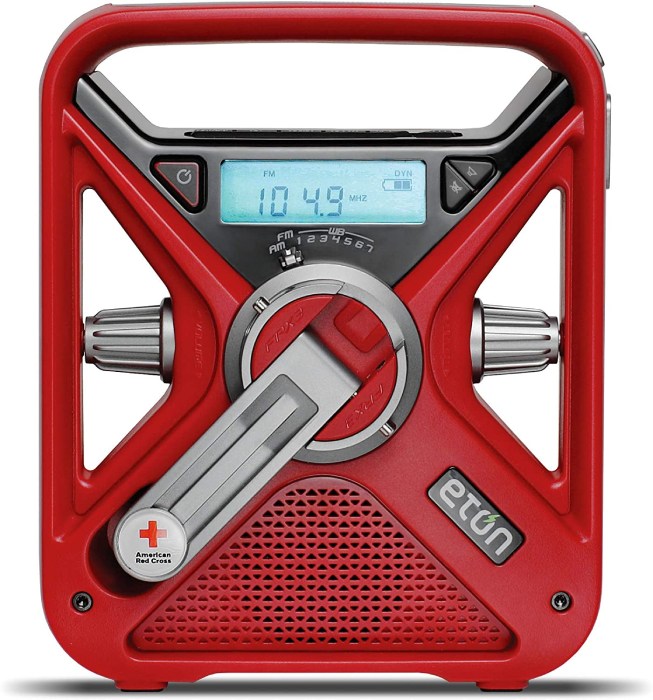 ---