The court house was completely burned, and in an hour nothing remained but walls....
Unfortunately, the original source of this photograph is no longer functioning.
What Happened to the Court House Building?
"Ruins after it burned Spring of 1897", 1897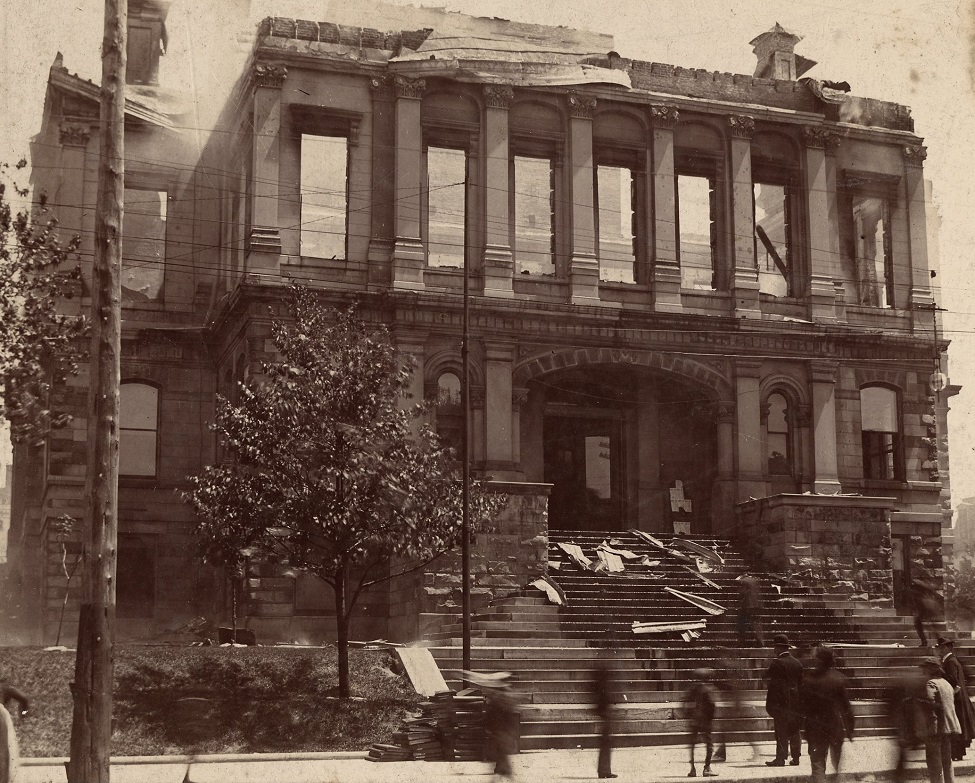 ​
This is what this 4th Courthouse of Lexington looked like in 1890.