The oldest surviving photograph is not 'The view from the window at le gras' by Joseph Nicéphore Niépce from 1826 or 27! It is not even close to being the oldest photograph, surviving or otherwise. In reality, the medium of Photography 'Drawing with light' sitting within our scattered history has existed for human eternity. Through wide-ranging research and personal practice, over two years, investigations have led me to see past the mainstream, academic narratives pertaining to art history and in particular Photography's conception in the 1820s by Joseph Nicéphore Niépce, and enabled me to discover completely different points of origin in history for photographic practice. Through research and experimental practice, I have proven that Photography, was definitely understood and in use throughout what we refer to as the Medieval and Renaissance periods of Scaligerian history.
Alongside uncovering these photographic origins, following on from the works of David Hockney, Dr. Nicholas Allen, researchers Picknet and Prince and others, my research became subject to wider discoveries which made me question the validity of the entirety of what we are taught is history.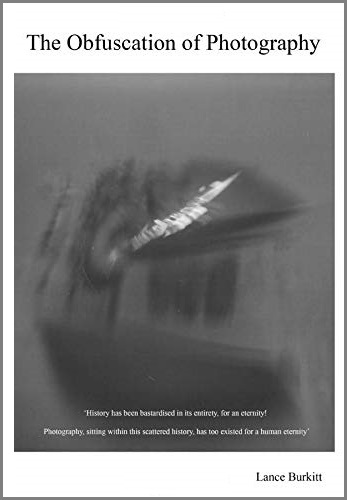 The result of this is my making some astounding discoveries, and in turn suggestions as to the truth of our history.
Amongst these are my proposal of the possibility of a thousand years of none existent dark ages. I question the narratives and validity of much of Renaissance art and suggest many European historical polymaths are actually pseudo characters.
The book pays a huge amount of attention to the period of the eighteen hundreds and discovers a time of huge turmoil around the world, and the impossible feats, which are attributed to this period in time, not least Photography and technology.
These subjects and others, I suggest, have all had a direct influence on the obfuscation of Photography and our wider history. Fundamentally, I suggest that history is not what are led to believe, and I have proven in this book there are photographs, some of which are almost a millennium in age (In Scaligerian Chronology) which remain visible and in some cases hidden, to this day.
Although this book is written in a style, which you would term academic, with traditional citations and references, during my research, I discovered that much of academia has perpetuated many myths around both photography and our wider history, and in turn has played the leading role in their direct obfuscation. This has led me to become extremely skeptical when confronting academic texts, certainly pertaining to art and history.
I have Master of the Arts degree in Photography, and I am published academic, yet, so profoundly have been these realizations concerning academia, they have led me to detach myself from the pursuit of further academic recognition.
The claims, which I make in this book, may appear astounding to some readers. Many may consider this text to be at least, in part, esoteric. However, as I state in the book, if this allows others to see past mainstream narratives and find actual truths, then I am happy for my work to be labelled as such.
You will notice that along with my conclusions and suggestions, I also pose many more questions than I propose answers. It is my hope that others, will be inspired and intrigued by my discoveries and claims, and undertake their own research into our actual history, to find answers and reach conclusions where I have so far, been unable.
---