I happened to look up pictures of the Tower of Babel, and ran into this guy, Hendrick Van Cleve:
Hendrick van Cleveor Hendrik van Cleve III (c. 1525 - between 1590 and 1595) was a Flemish painter, draughtsman and designer of prints. He is known for topographical views, including views of Rome and the Vatican, as well as imaginary landscapes. Traditionally, a large number of depictions of the construction of the
Tower of Babel
have been attributed to him but most of these are now attributed to anonymous Flemish painters, who are referred to as 'The Hendrik van Cleve III Group'.
Hendrik van Cleve is now primarily known as a good draughtsman since many of his drawings have been preserved. This may suggest that he was more prolific as a draughtsman than as a painter despite the fact that he is always referred to as a painter in the records of the Antwerp Guild.
R:
Now, what's fascinating about Hendrick, is that he loved painting the Tower of Babel. He created so many paintings of it that were so varied, that I think historians realized they needed to tweak the story. Otherwise, it would start to look like this draughtsman was actually making paintings of actual construction, and an actual structure. I'm going to Post one of the pictures I found, before I get into the official narrative's story about all the images of the Tower of Babel that are out there. Notice how machine like this structure is. I've also cropped a couple image searches further down, just to show how many paintings of the TOB are out there, under this guys name! I'm sure there are more images I missed, but I started to get overwhelmed by them all, so when you find ones I missed, please post below
R:
Check out the language used in the wiki page about good old Hendrick.
"The oeuvre of the artist is still not well understood and new scholarship has led to revision of the works attributed to the artist. His earliest dated work, an oval portrait of a man with a vague landscape in the background, dates from 1582. This drawing is also the only portrait in his entire oeuvre.
Hendrick van Cleve was a landscape artist. He created topographical views as well as imaginary landscapes. His landscapes are in the Italianising style and typically depict wide views with ruins that may or may not be entirely imaginary. The ruins are usually a compilation of characteristic elements from classical architecture. Some are based on existing ruins which can be identified. Others are completely fabricated constructions. Antiquating elements such as fragments of antique sculptures, caryatids, columns, half-columns, obelisks or Egyptian sphinxes are placed here and there in the landscape. He often added sixteenth-century buildings around the archaeological structures. All these elements were placed in a fantastic landscape where the horizon is invariably formed by some majestic mountains or a view over the sea. A group of travelers often appears in the foreground. They appear to be en route to the sites where others, pointing to all its splendor, are already amidst the ruins."
R:
Seems like the kind of thing you'd write if you had a gun to your head and needed to quickly explain all the weird stuff in his pictures. What makes more sense: he was a draughtsman who was kind of obsessed with the Tower of Babel, so constantly tried to render it as he saw it. You see this all the time with artists, we get obsessed with a thing and want to capture what we see. Problem is, he was living in the 1500s, and the Tower of Babel wasn't supposed to exist then. Now, let's move on to the Hendrick Van III Group.
A favourite theme of various late 16th and early 17th century Flemish painters was the Tower of Babel. The subject is taken from the Book of Genesis 11:1-9. This narrates the story of the decision to build a city and a tower reaching into the heavens. The biblical character
Nimrod
was appointed to oversee the project's construction. This story was a rich source of subject matter for various late 16th and early 17th century Flemish painters.
R:
but why?
Their representations were inspired by the two works of 1563 by
Pieter Bruegel the Elder
on this subject matter (Kunsthistorisches Museum, Vienna; and Museum Boijmans Van Beuningen, Rotterdam). The story of the Tower of Babel is in essence a reflection on human impiety and hubris, a moral message already implicit in both Bruegel's paintings.
In the past many compositions depicting the Towers of Babel were attributed to Hendrick van Cleve III. However, only three representations of the Tower of Babel can be attributed to him in a more or less secure way:
a monogrammed and dated drawing (1684) in the Statens Museum in Copenhagen;
a painting sold at Christie's London on 10 July 2002 (lot 19) as 'Circle of Abel Grimmer', which shares many similarities with the drawing in the Statens Museum; and
a painting sold as by "Abel Grimmer's circle" at Sotheby's London on 18 April 2002 London (lot 7).
Typical of the Hendrick van Cleve III group is the interest in architecture which was a feature of 16th century Mannerism. This is expressed in the depiction of a mishmash of Flemish architectural styles and classical elements such as aqueducts, half-columns, palazzos, triumphal arches, circular arches, sculptures and so on. They also had great fascination with the imaginary city of Babel. In the background there is invariably a city with smoking chimneys. In the foreground are numerous figures who are busy building the Tower. The perspective is generally exaggerated to make the Tower more impressive. The flip side of this is that the perspective is not correct and it appears that the viewer is looking at the tower from below.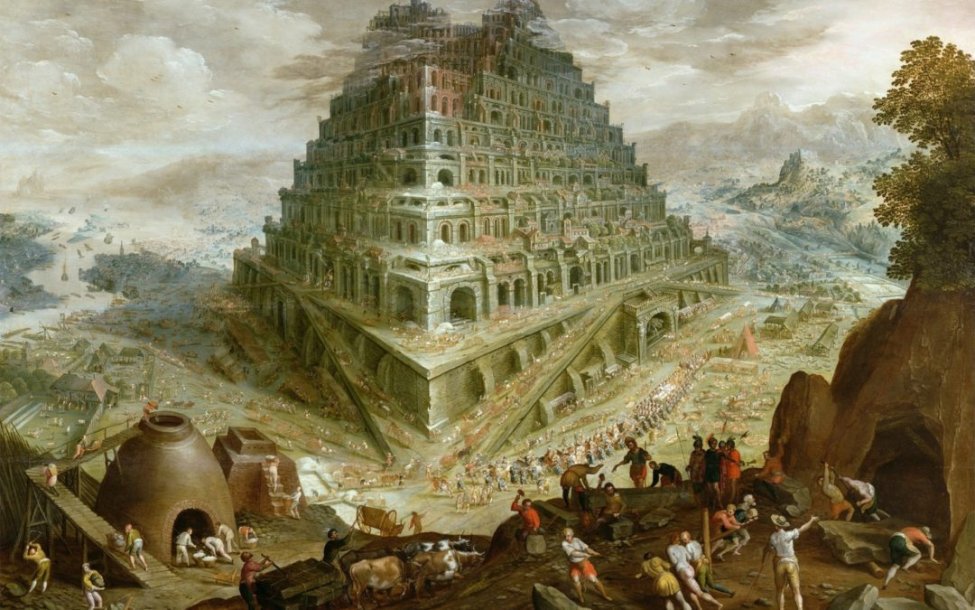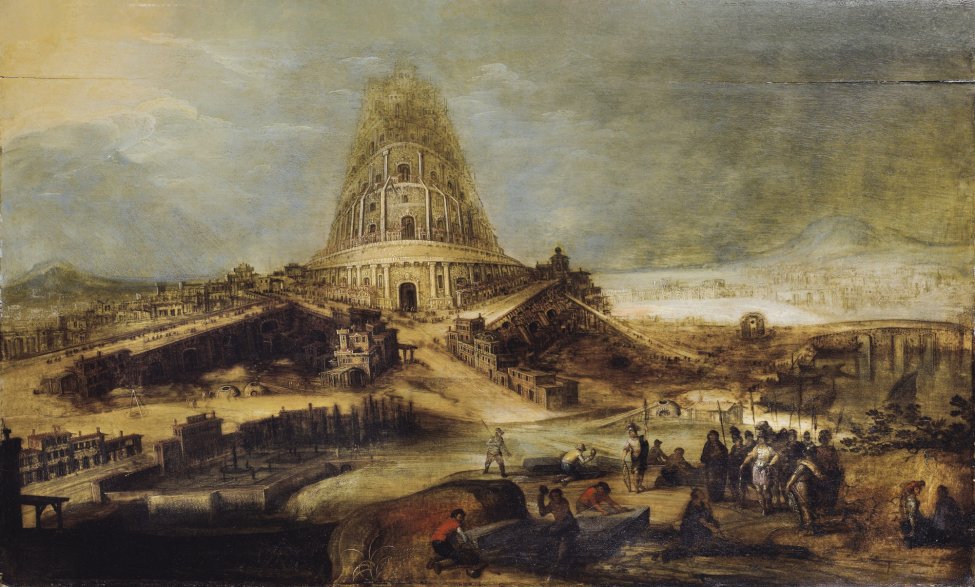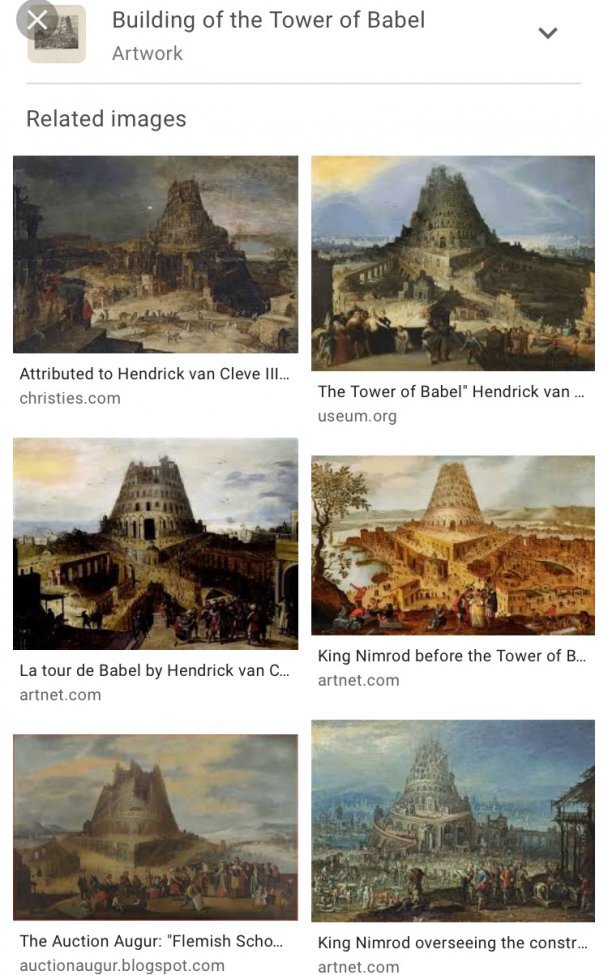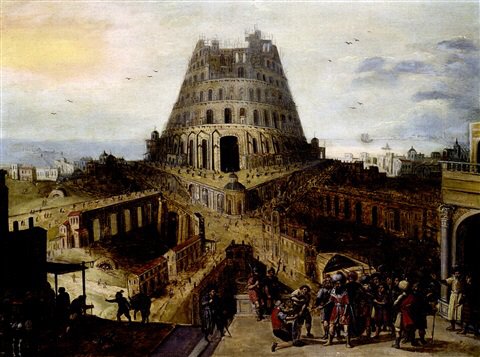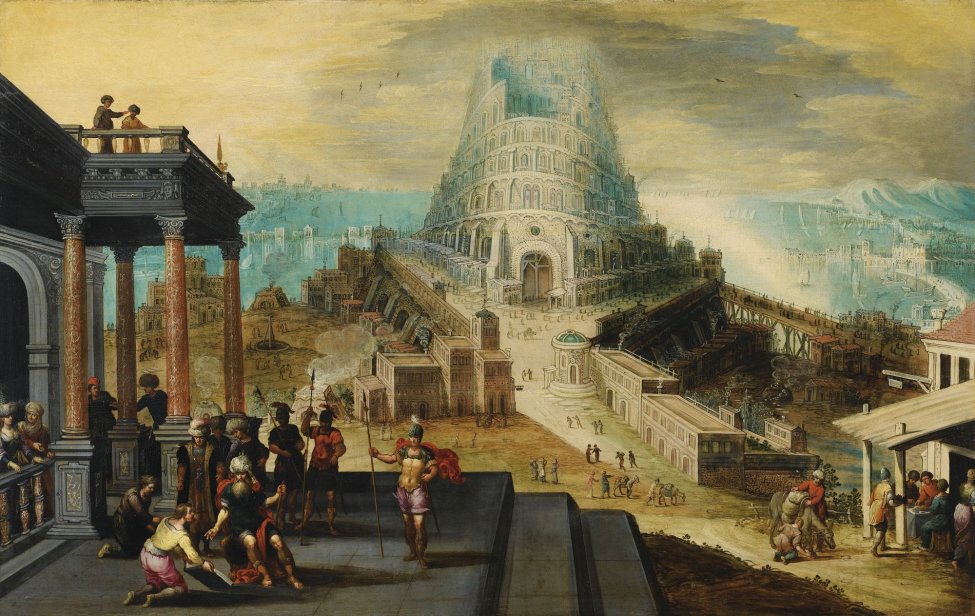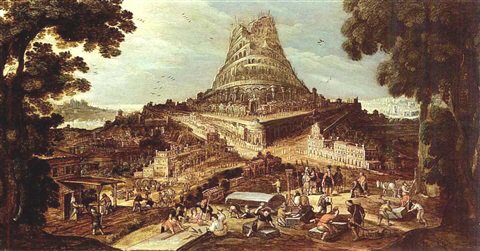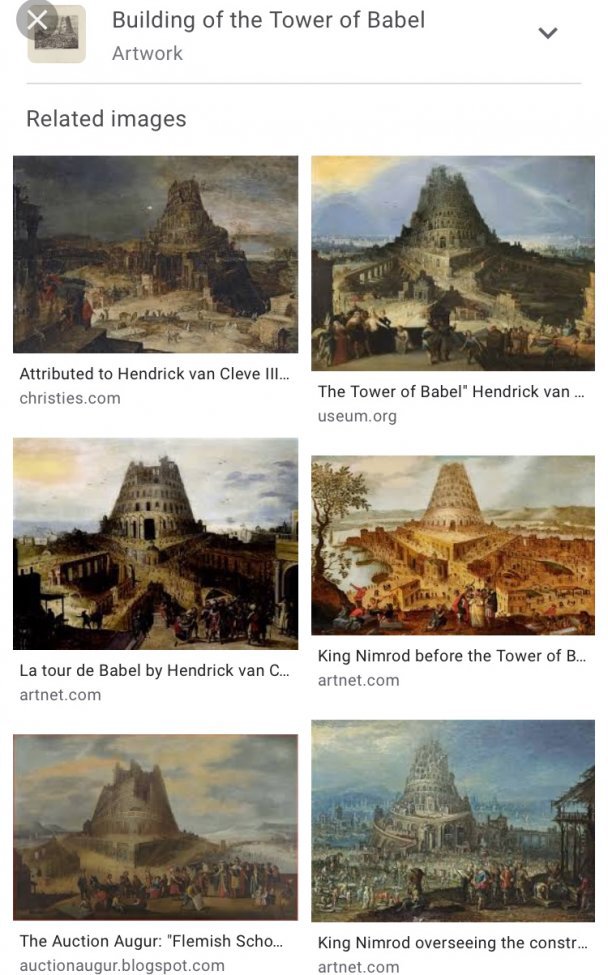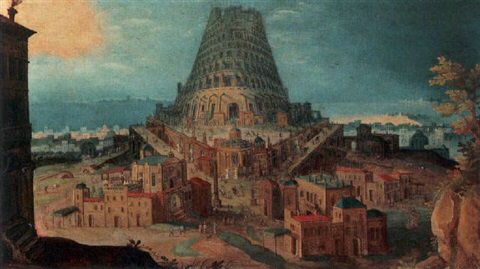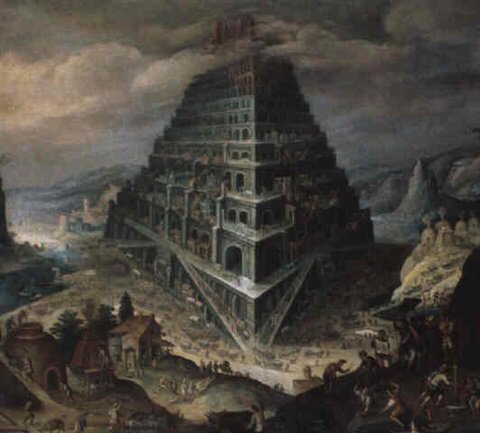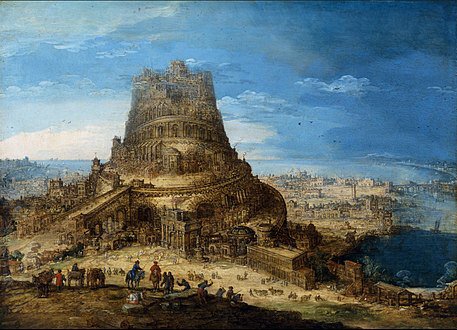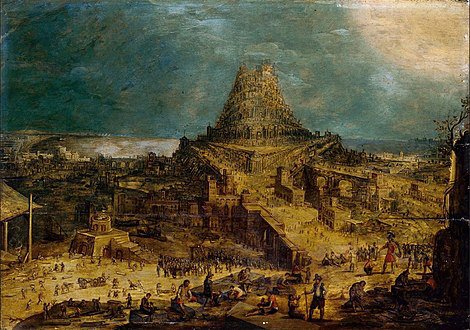 ---
R:
I'm thinking there were other artists and draughtsman painting what they were actually seeing, and the narrative creators figured, we've created a story about this Hendrick guy, let's just throw every painting of the tower of Babel under his name. The laziness truly astounds!
Below are all the images attributed to Hendrick and his group. I haven't separated them, as, truly, who knows which piece belongs to which painter?

It's topics like these, that make me so happy we have SH. Thanks

@KorbenDallas
In the past, I would have noticed these inconsistencies, and just assumed I was wrong. With SH, it becomes clear there is often a simpler, more common sense answer. This thing existed, when they were painting it, and that was very recently. Let me know your thoughts.
Last edited: