Just wanted to share these few images and see what you think about this Chinese Tartar wall. I have never heard of it. Have you? They call it:
Beijing city fortifications.
The Inner city wall was 24 kilometres (15 mi) long and 15 metres (49 ft) high, with a thickness of 20 metres (66 ft) at ground level and 12 metres (39 ft) at the top, and had nine gates.

The wall stood for nearly 530 years, but in 1965, was removed

to allow for construction of the 2nd Ring Road and Line 2 of the Beijing Subway.
Only one part of the original wall still exists, just south of the Beijing railway station in the southeast portion of the city.
The Outer city walls had a perimeter of approximately 28 kilometres (17 mi).
The entire enclosure of the Inner and Outer cities formed a shape with a perimeter of nearly 60 kilometres (37 mi).
American Troops Scaling the Tartar Wall in Peking in 1900 During the
Boxer Rebellion
.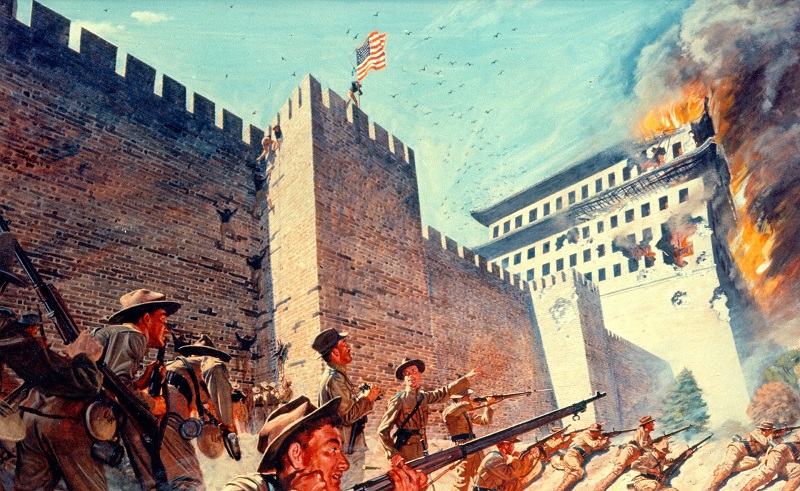 ---
KD:
Figured it was an important piece of architecture to be familiar with. Additionally, it definitely has a familiar name...