I've had this image saved up for a while, so I do not remember the location of the construction. As far as I remember, the photograph was made somewhere in Siberia in the beginning of the 20th century. As you can see, gentlemen are holding railroad ties.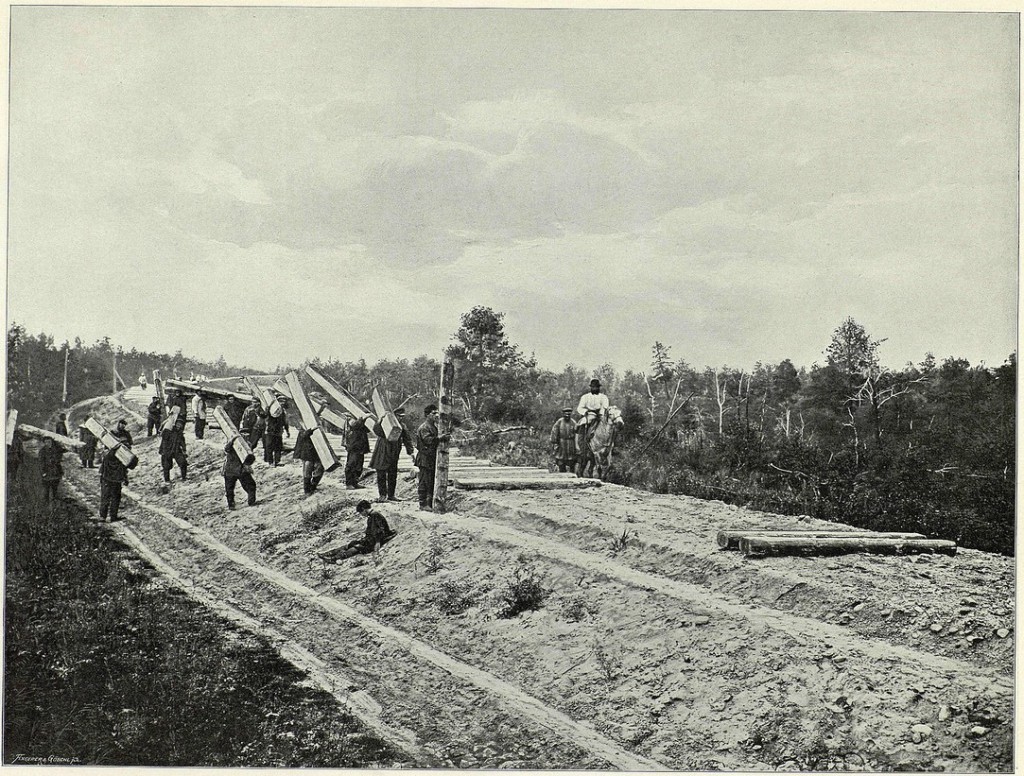 ​
I websearched to find out how much these ties weigh, and here is what we got.
---
KD:
What do you think? Are those light ties or some pretty strong people?
I don't see any delivery mechanism of delivery nearby. Did they hump this stuff in?