Built in 1892-93 to a design by
William H. Hume
for
William Waldorf Astor
, its original lessee was
Ferdinand P. Earle
.
The structure was 234 feet (71 m) in height with 17 stories, making it the "tallest hotel structure in the world". The structure was among the first steel-framed buildings in the city and it enjoyed a reputation for being a very fashionable hotel and location in its day. It was classified as a luxury hotel, rather than one with apartment accommodations as it provided permanent accommodations to its residents, albeit without kitchens. Meals were served in the hotel's dining room, the
Louis Sherry
restaurant.
Hotel New Netherland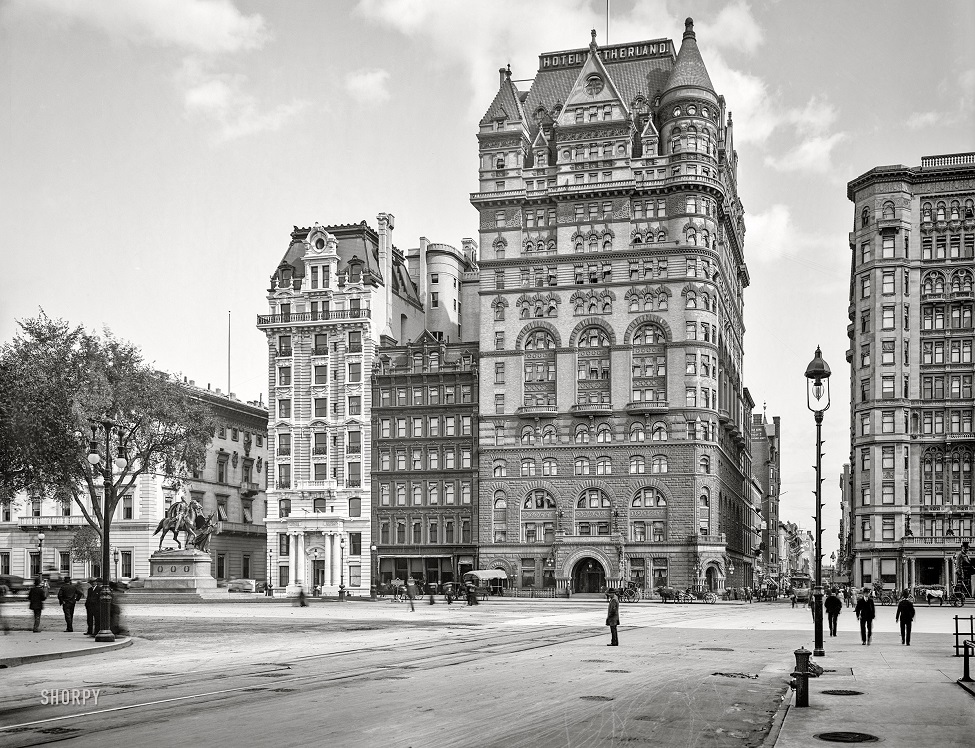 Renamed the Hotel Netherland in 1908, the neo-Romanesque structure was razed in 1927, replaced by the
Sherry Netherland Hotel
.
Sherry Netherland Hotel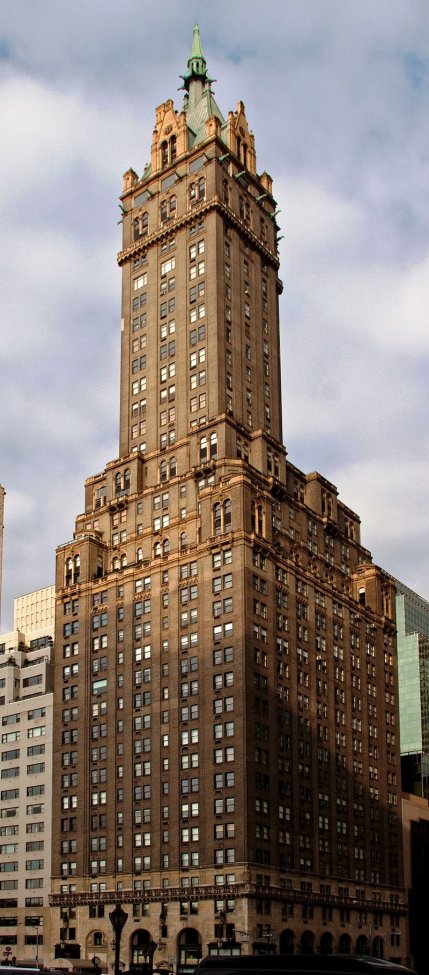 ​
Figure this out:
Demolition began in the early winter of 1926, and construction began before the year was out, but the upper floors suffered a spectacular fire when wooden scaffolding caught alight on April 12, 1927 before the building was completed. ​

In March 1927, construction was almost completed and the property was turned over to Louis Sherry, Inc. ​
---
KD:
If I'm reading this correctly, than some time in December of 1926 they demolished the old hotel (The Netherlands) and in March 1927 the new hotel (The Sherry-Netherland) was "almost complete".
4 months to demolish, clean up and build a new one.
Is my math wrong?
Oh, and by the way, did they simply "uglify" a beautiful structure? What was the purpose of doing this?