This article was originally published on SH 1.0 Forum on 7/13/20.
---
Isn't it interesting that instead of Tartaria we now have Tataria? When did we lose that "r" and why? Well, this article is not about Tartaria. I wanted to bring American Arcadia up for a discussion. Well, they call it Acadia these days. What happened to the same letter "r" and why was it omitted? I did not even know the place existed, but the very same
1587 Urbano Monte map
made me look a few things up.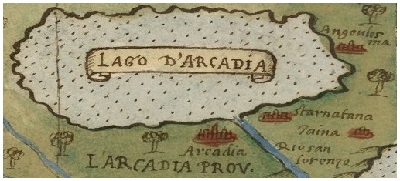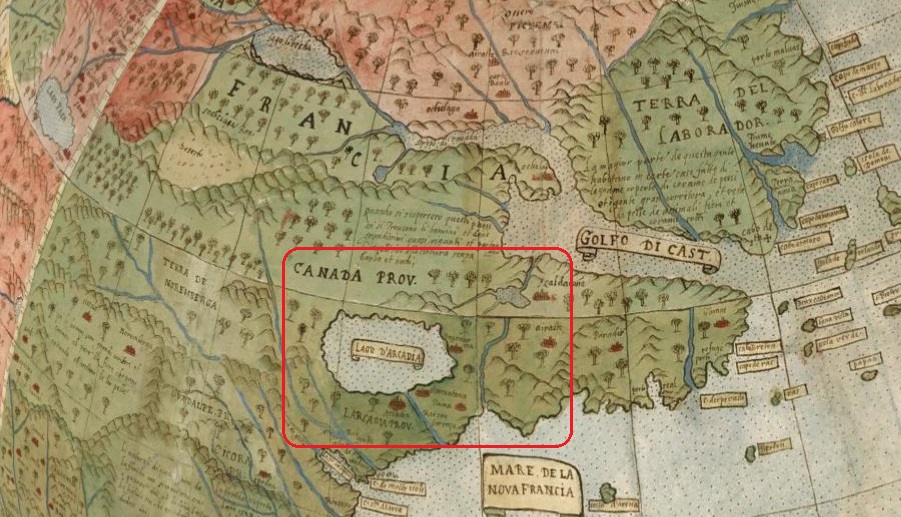 ​
Naturally I googled a few things: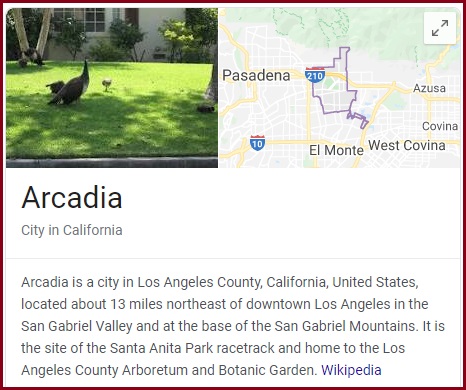 ​
Then I was like, why am I looking for Arcadia in the United States, when the map clearly states that it was Canada?
Arcadia Canada

-

and there it was, but we are supposed to call this area Acadia.

​

And this name change did not happen yesterday. How about 1700s? ​

We can attribute the loss of "r" to Acadia being a French word, but I'm not buying it. As you can see in the image below, at some point, they had no issues calling it by its proper name.​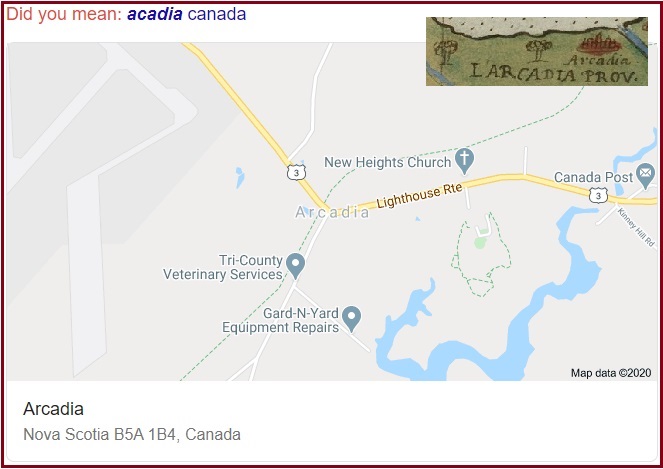 ​
And right next to the above there was this:
Acadia was a colony of New France in northeastern North America which included parts of eastern Quebec, the Maritime provinces, and Maine to the Kennebec River. During much of the 17th and early 18th centuries, Norridgewock on the Kennebec River and Castine at the end of the Penobscot River were the southernmost settlements of Acadia. The French government specified land bordering the Atlantic coast, roughly between the 40th and 46th parallels. It was eventually divided into British colonies. The population of Acadia included the various indigenous First Nations that comprised the Wabanaki Confederacy, the Acadian people and some small Scottish settlements.​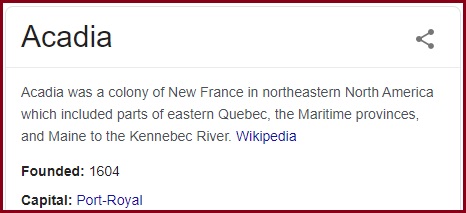 ​
I will attribute this to my ignorance, but I had no idea that we had an Acadian Peninsular right there in Nova Scotia.
The Acadian Peninsula is situated in the northeastern corner of New Brunswick, Canada, encompassing portions of Gloucester and Northumberland Counties. It derives its name from the large Acadian population located there. ​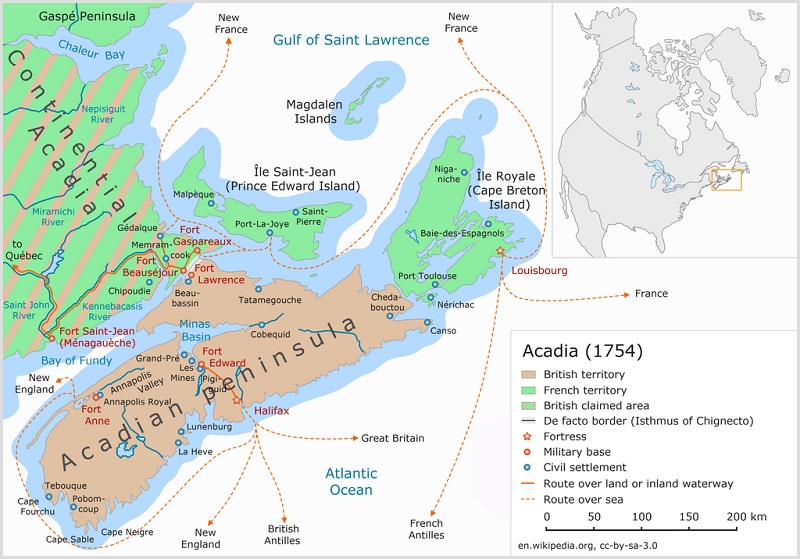 ​
I am very ignorant, so I did not know that we had Acadians in Canada. I know that I have to look pretty dumb right now, but I'm being honest, I had no clue.
The Acadians are the descendants of the French who settled in Acadia during the 17th and 18th centuries, many of whom are also descended from the Indigenous peoples of the region.​
Acadians
- What happened to them? -
​
The
Expulsion of the Acadians
, also known as the
Great Upheaval
, the
Great Expulsion
, the
Great Deportation
and
Le Grand Dérangement
, was the forced removal by the British of the Acadian people from the present-day Canadian Maritime provinces of Nova Scotia, New Brunswick, Prince Edward Island and northern Maine - parts of an area also known as
Acadia
. The Expulsion (1755–1764) occurred during the French and Indian War (the North American theatre of the Seven Years' War) and was part of the British military campaign against New France. The British first deported Acadians to the Thirteen Colonies, and after 1758, transported additional Acadians to Britain and France. In all, of the 14,100 Acadians in the region, approximately 11,500 Acadians were deported. A census of 1764 indicates that 2,600 Acadians remained in the colony having eluded capture.
So, Acadians - Arcadians got deported and separated in 1750's...
why would would the PTB want something like that?
There is
an explanation in here
, but it's their explanation, and I have my doubts about its authenticity.
Deportation of the Acadians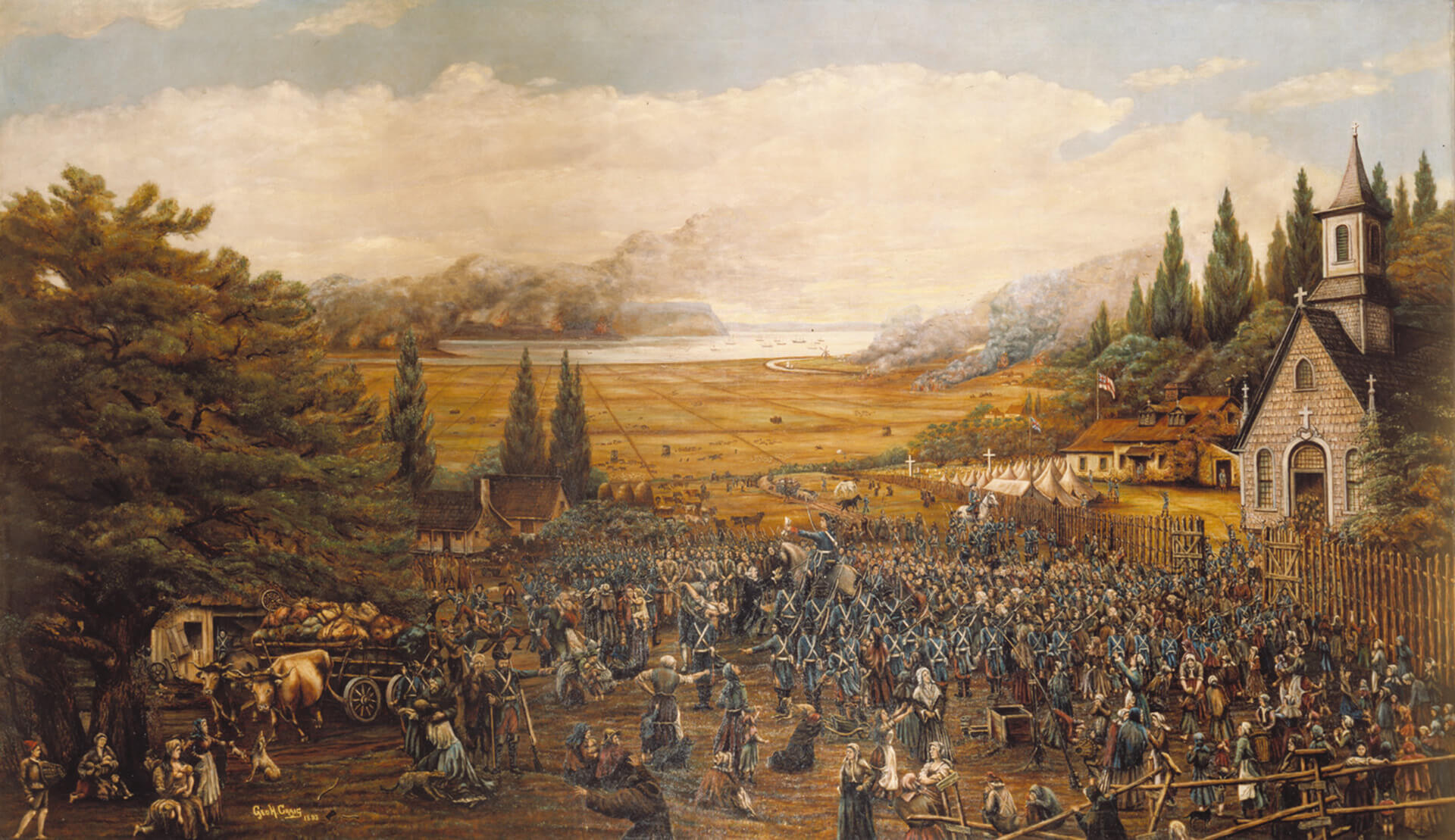 Source
​
And there was one more thing I had to add to my ignorance baggage. That would be:
Acadia National Park - Acadia National Park is an American national park located in the state of Maine, southwest of Bar Harbor. The park preserves about half of Mount Desert Island, many adjacent smaller islands, and part of the Schoodic Peninsula on the coast of Maine. Acadia was initially designated Sieur de Monts National Monument by proclamation of President Woodrow Wilson in 1916. Sieur de Monts was renamed and redesignated Lafayette National Park by Congress in 1919—the first national park in the United States east of the Mississippi River and the only one in the Northeastern United States. The park was renamed Acadia National Park in 1929. More than 3.4 million people visited the park in 2019.

​
As far as the location of this National Park goes... there is no surprise there. And... we need to remember that there is no digging at them National Parks, right?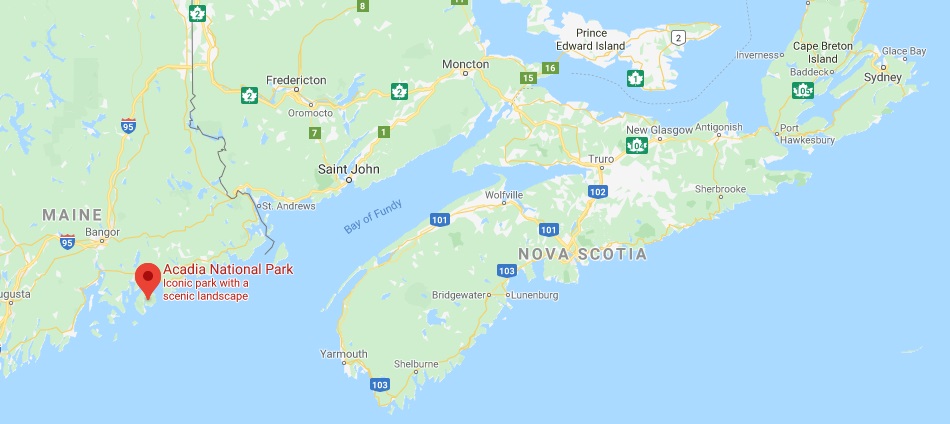 ​
It is probably safe to say that this entire area has strong ties with a certain Acadia-Arcadia.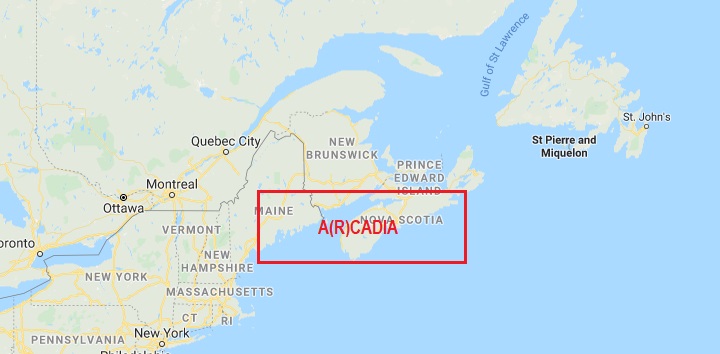 Maps
​
We know that older maps do not look exactly like our contemporary ones. There could be many reasons for that, and most of those reasons were covered within multiple articles. Well, let's see a couple of such older maps.
We need to remember, that according to this, Acadia was a colony of New France.
Acadia was established in 1604.
Issue #1:
So the Acadia Colony was established in 1604, but at least 40 years prior, and at the approximately same location we have this Canadian Province of L'Arcadia?
Is this a coincidence? May be it is...

​
Issue #2:
We have two cartographers
(or whoever those individuals were)
drawing maps of the same area 30 years apart. Both include the same cities within their respective Arcadia's.
Starnatan​

Taina​

Is this a coincidence? May be it is...
I would love to look for these cities, but just like I said, I'm rather pressed on time here. My preliminary search did not produce anything dated with 16th, or 17th centuries. At the same time I stumbled upon this: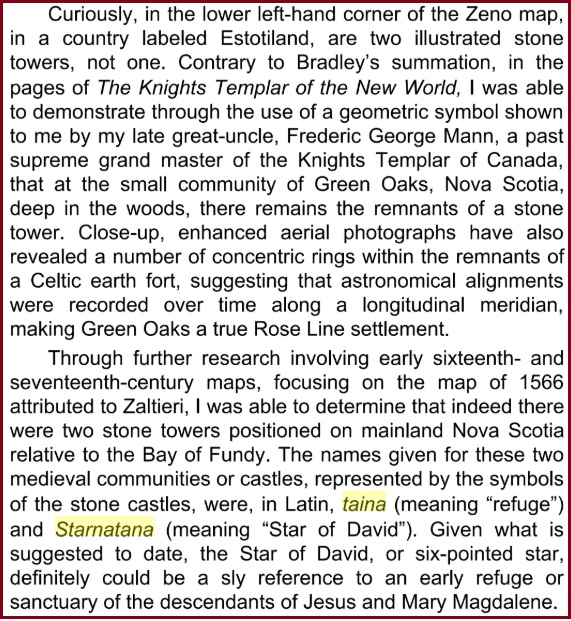 ​
If you have some spare time, and are interested in this topic... please devote some of your time and see if you can find any older references to these cities.
Why they have Arcadia there before a colony bearing a similar name was even established, makes it suspicious. At the same time... I am not sure why we are dealing with anything named "Arcadia" located in North America in first place. What is the original Arcadia? Besides being
one of the regional units of Greece
, Arcadia is:
Arcadia

refers to a vision of pastoralism and harmony with nature. The term is derived from the Greek province of the same name which dates to antiquity; the province's mountainous topography and sparse population of pastoralists later caused the word Arcadia to develop into a poetic byword for an idyllic vision of unspoiled wilderness. Arcadia is a poetic shaped space associated with bountiful natural splendor and harmony.[1] The 'Garden' is often inhabited by shepherds. The concept also figures in Renaissance mythology. Although commonly thought of as being in line with Utopian ideals, Arcadia differs from that tradition in that it is more often specifically regarded as unattainable. Furthermore, it is seen as a lost, Edenic form of life, contrasting to the progressive nature of Utopian desires.

​

The inhabitants were often regarded as having continued to live after the manner of the Golden Age, without the pride and avarice that corrupted other regions.​
Thomas Cole was an English-born American painter known for his landscape and history paintings. One of the major 19th-century American painters, he is regarded as
the founder of the Hudson River School
, an American art movement that flourished in the mid-19th century. Cole's work is known for its romantic portrayal of the American wilderness.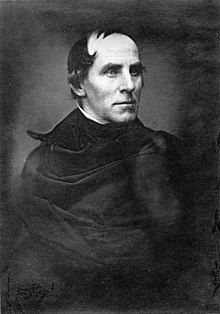 Feb 1, 1801 – Feb 11, 1848
​
A while ago I started an article about this guy:
I think this Mr. Cole knew about our American Arcadia more than we will ever find out. Check this out.
Dream of Arcadia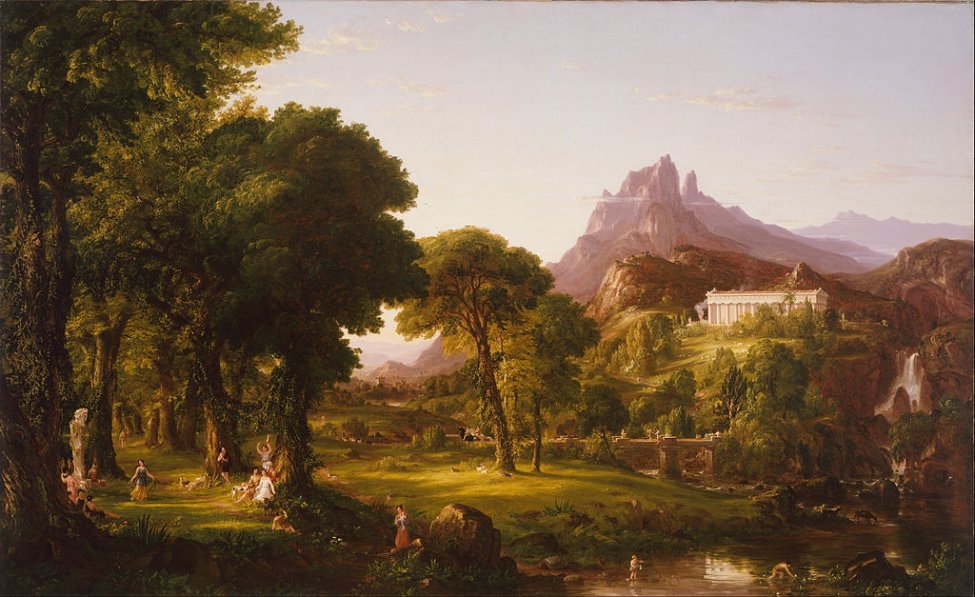 Source
Ambrose Andrews
​
Ambrose Andrews
was born in the
year 1801
, in West Stockbridge Township at Massachusetts. The initial years of his life were said to be shrouded in mystery. Not much is known of his childhood days. It was not until Ambrose Andrews reached the age of 23 years that he started pursuing his interest in painting.
Ambrose Andrews
was born in West Stockbridge, MA in 1805
. He was a painter of landscapes, portraits and miniatures. He studied at the National Academy of Design, NYC in 1824.
Hudson River School.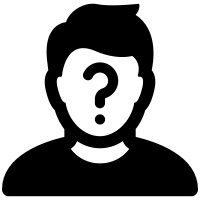 1801/5-1859/1870
Arcadian Landscape
with Worshippers of Pan
​
PHD's will probably say that this is some utopian Arcadia, but I have my doubts about that.
The Hudson River School was a mid-19th century American art movement embodied by a group of landscape painters whose aesthetic vision was influenced by Romanticism. The paintings typically depict the Hudson River Valley and the surrounding area, including the
Catskill
,
Adirondack
, and White Mountains. Works by the second generation of artists associated with the school expanded to include other locales in
New England
, the Maritimes, the American West, and South America.
KD:
With Cole being the founder of this school, who knows what knowledge was shared there?
---
Who dropped a bomb on Arcadia, and when?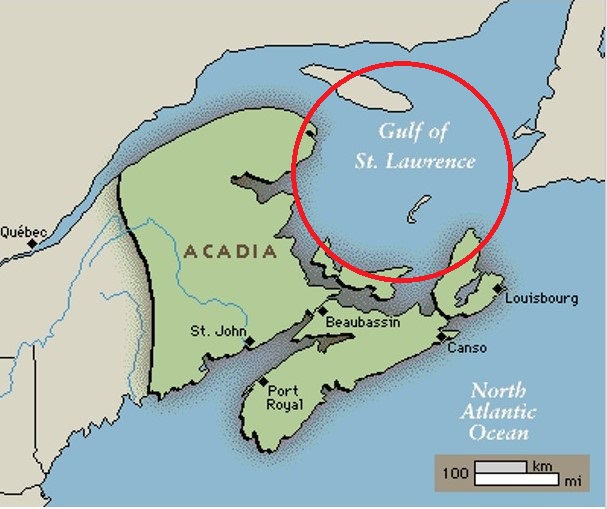 ---
KD:
I figured this American "Arcadia" could be an interesting topic to look into. If you have anything to add, please share. I think American Arcadia could be related to the known America before it was re-discovered in 1492.
Could it be that ruins of the American Arcadia-city are still somewhere out there buried
under some National Park
?