The Industrial Exposition Building was located in Minneapolis, Minnesota. The building stood from 1886 to 1940 and was briefly the tallest structure in Minneapolis. In addition to smaller local exhibitions, it was the site of the
1892 Republican National Convention
.
Built in 97 days...
The idea for an exposition in Minneapolis arose in 1885, when it became known that St. Paul had secured the permanent home of the Minnesota State Fair. Prominent citizens of Minneapolis such as Minneapolis Tribune owner Alden Blethen felt slighted, and an open meeting was called to gauge public support for an annual Minneapolis industrial fair, or exposition, to rival St. Paul's agricultural one. Supporters raised funds throughout the fall of 1885 and reached their goal of $250,000 on December 15.
The structure was built on the site of the Winslow House Hotel (today the area bounded by Bank Street SE, Central Avenue SE, Main Street SE, and Ortman Street SE). Designed by Isaac Hodgson, the

building had eight stories

. Its modified Renaissance exterior was

dominated by a 240 foot corner tower

.

The exterior walls were masonry and the interior had metal support structures.

The building's capacity was estimated at between 11,000 and 15,000.

The entire building was completed in just over three months:

the cornerstone was laid on April 29, 1886 and the building was finished on August 3. On August 23rd there was a grand celebration for the opening of the new building and its first exposition. 50,000 people were estimated to have attended and much of downtown was turned over to the celebration.
In 1896, Thomas B. Janney bought the building at public auction for $25,000, a fraction of what it cost to build. (KD: lucky dude)
The structure was finally torn down in 1940 for the construction of a Coca-Cola bottling plant. The bottling plant was torn down in the 1980s and the site has since been redeveloped into condominiums.
The Architect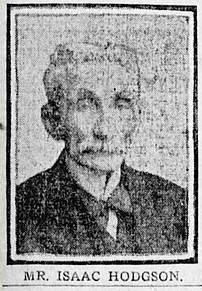 Link
​
He was born in Belfast, Ireland in 1826 and studied at the Royal Academy. He went to work for architect Sir Charles Lanyon
at the age of 16
. He immigrated to the New York in 1848 and in 1849 moved to Louisville, Kentucky where he worked as an assistant architect working on a number of state governmental buildings. He died in Indiana in August of 1909
(Encyclopaedia of Indianapolis has an incorrect date and it must have come from a previous incorrect source.)
He was practicing architecture in Indianapolis by 1855. He designed six Indiana courthouses, including the ones in Bartholomew, Jennings, Morgan and Henry counties. He also designed the old Marion County courthouse which was demolished in 1962. ​

Hodgson was one of eight charter members of the Indiana Chapter of the American Institute of Architects and relocated to Minnesota about 1882 where he designed a number of notable buildings in partnership with his oldest son, including the Industrial Exposition Building in 1886.​
Huh? Jesuits?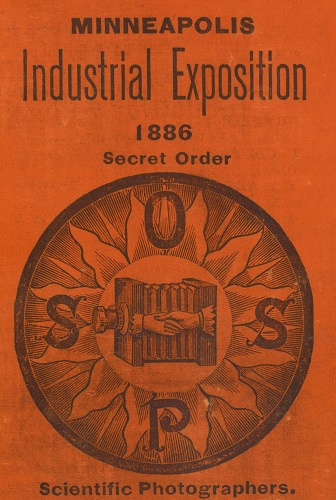 Source
Some Pictures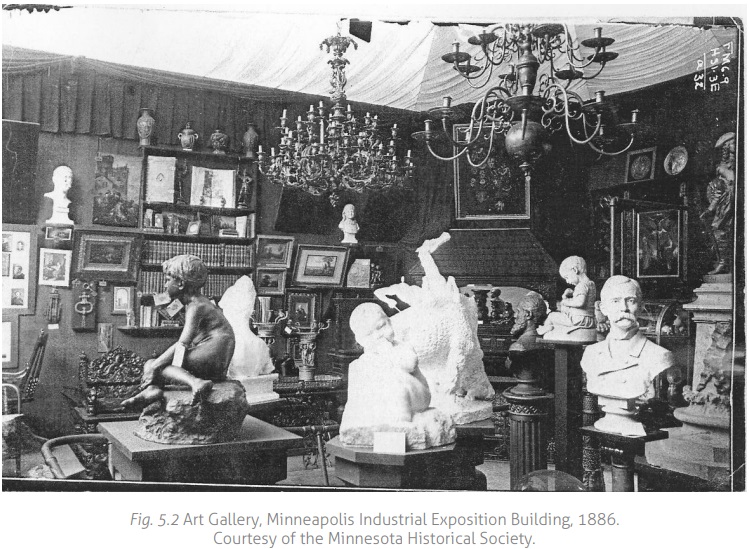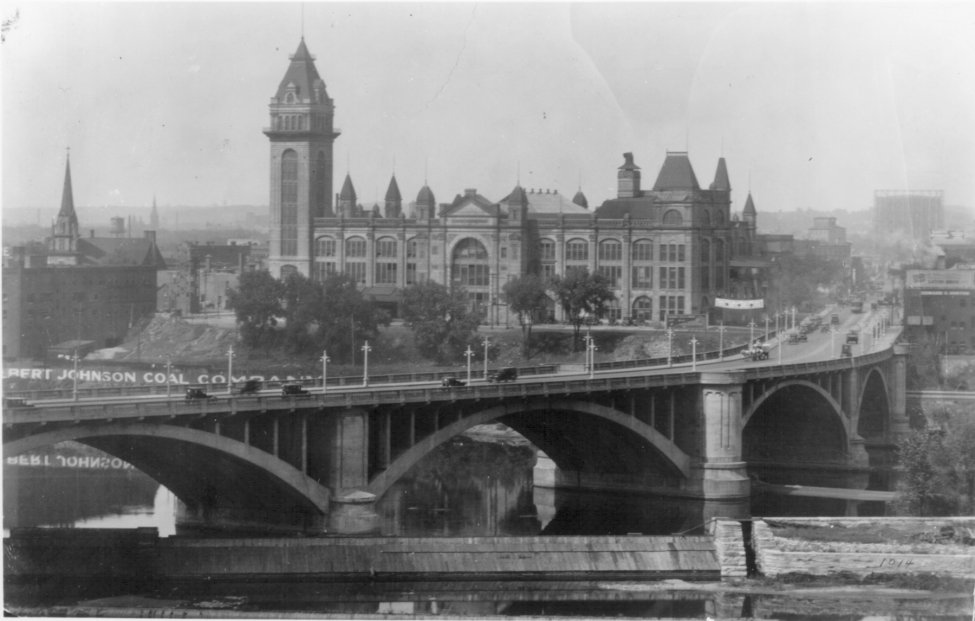 The building with the new 3rd Avenue bridge in the foreground, circa 1920's.
Depiction of the inside of the building when the RNC was there.
1890
Area looks like crap, doesn't it?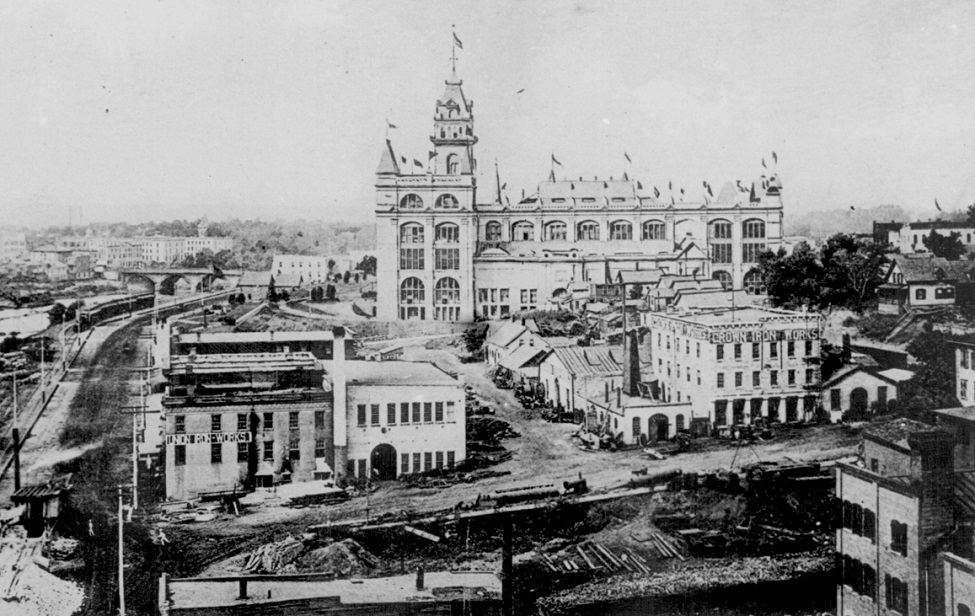 A Related Video
​
Information Sources and Links:
---
KD:
Isn't it amazing that within 97 days they could build a permanent structure like this in 1885? They sure knew a secret, didn't they? On the other hand, may be we are the ones, who do not know the secret. Build for 250k, and sell it 10 years later for 25K. Sounds like a real success recipe right there.
What do we really know about that time?