I'm obviously kidding about this velociraptor thing. While working on an unrelated article I ran into the below image. Considering the alleged date of the image, figured it was cool enough to share on this blog. Additionally, the entire "dragon slaying" theme could be pretty important for our real history.
Fresco of young knight Dieudonné de Gozon, later Grand Master of Knights Hospitaller. The knight kills the dragon with the aid of his two dogs. Rottiers claims to have seen the fresco in an Ottoman house in the medieval city of Rhodes.
1828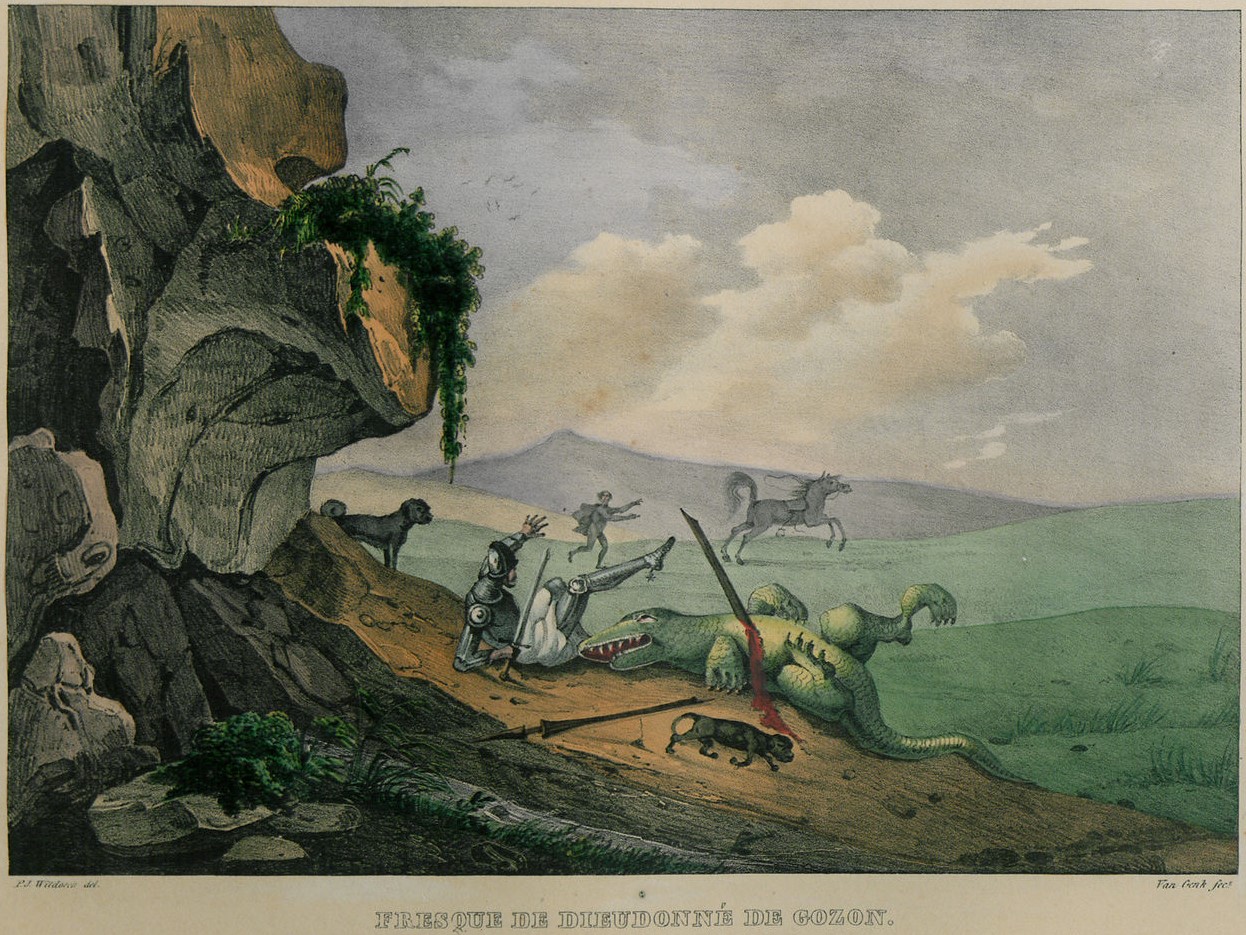 Source
​
Then again, may be the dragon looked like this, we do not really know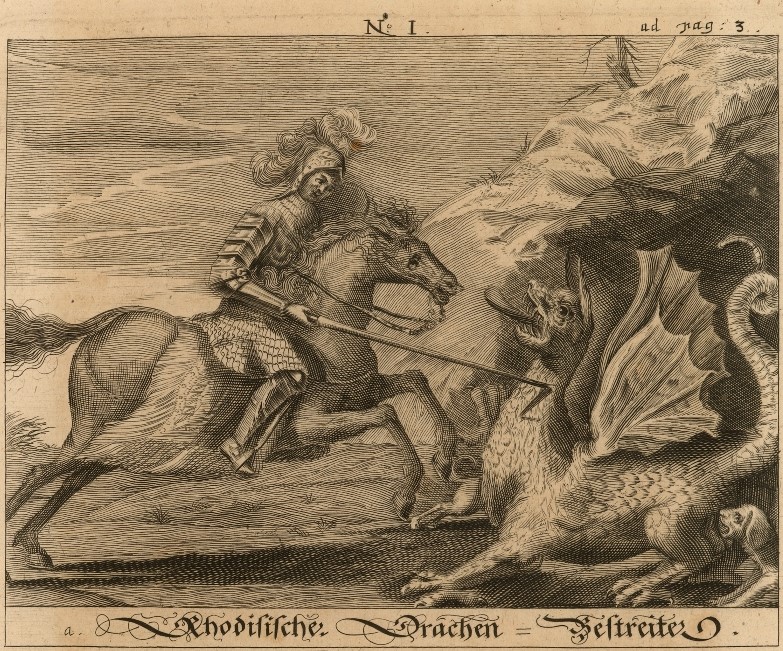 Source
Dieudonné de Gozon
​
Dieudonné de Gozon was the Grand Master of the
Knights of Rhodes
from 1346 to 1353. He was born to a noble family in Languedoc, France. He carried the nickname
Extinctor Draconis
which means "The Dragon Slayer" in Latin.
It is so told that there was a dragon in the island of Rhodes, Greece, hiding in the local swamp, and killing the cattle of the local farmers. ​

Despite the orders of the previous Grand Master not to disturb the beast, Gozon slew the dragon, and hung the head on one of the seven gates of the medieval town of Rhodes.

​

The head was on display until around 1837, when it was disposed of by workers responsible for repairing the castle.

​
By the way,
1837
started getting on my radar more often.
Victorian Era
(whatever it really means)
started in 1837 and ended in 1901. It sure was a victory for some out there.
In 1841 the English paleontologist Sir Richard Owen coined the term "dinosaur", using it to refer to the "distinct tribe or sub-order of Saurian Reptiles" that were then being recognized in England and around the world.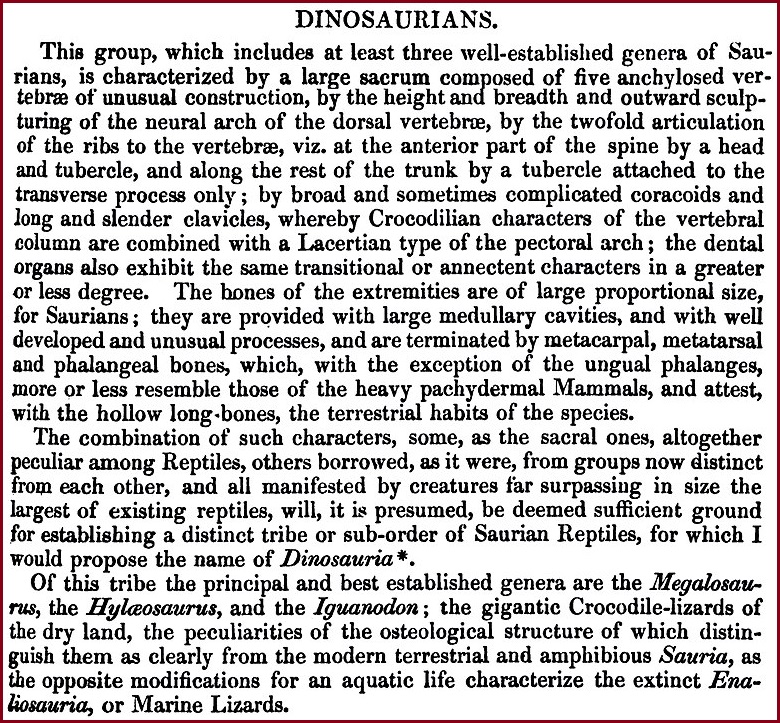 ---
KD:
Some might find this dino-dragon thing interesting...