The Well of Barhout (also nicknamed Well of Hell) is a sink hole in Hadhramaut, Yemen. It is about 30 m (100 ft) wide at the surface. With foul odors rising from its depths, locals say it is a prison for demons.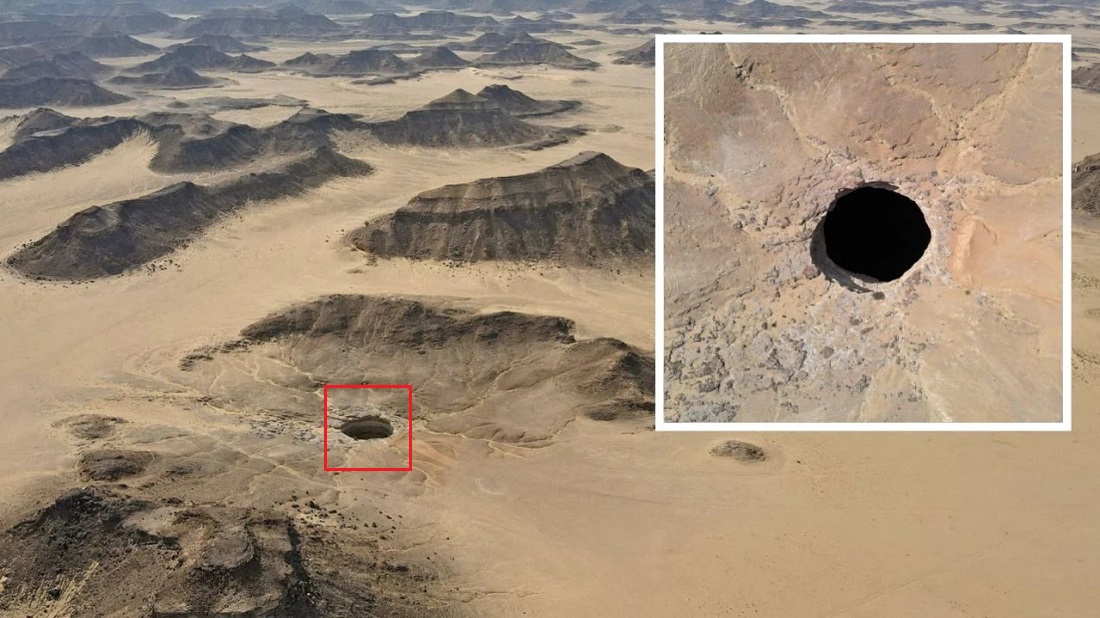 ​
In the Yemen desert, locals believe anything that comes close to this "hell pit" will be sucked in.
The "Well of Hell" is 100 feet wide and thought to reach 330 feet deep.​

Some claim it's more than 820 feet deep.​

Nobody has ever been to the bottom because there is little oxygen and no ventilation.​

Yemeni officials say they don't know what's down there.​

Geologists who visited the site believe it is millions of years old.​

Despite the dark and the bad smell, birds are often seen flying in and out of the well.​

Stories of demons and genies that live in the well have circulated for centuries.​

Nearby residents don't like to talk about the hole, let alone visit it, for fear of bad luck.​
Links and Sources:
An ok video with subtitles:
gentlemen visited the well and allegedly somehow reached its bottom. They say the pit is 375 deep.
---
KD:
Sounds like the PTB do not really want us to know what this is and what it has inside.
What are your thoughts on this well?
Does it look like a sinkhole to you?