Hidden below the Indianapolis City Market is
20,000 square feet of catacombs
- a space that qualifies as both a ruin and redevelopment opportunity. They're what remains of Tomlinson Hall, an imposing public building whose main hall seated 3,500 people. Dietrich Bohlen designed the hall in 1886 to complement his earlier work at City Market.
The entrance to the catacombs is hidden from public view and there's no outside entrance.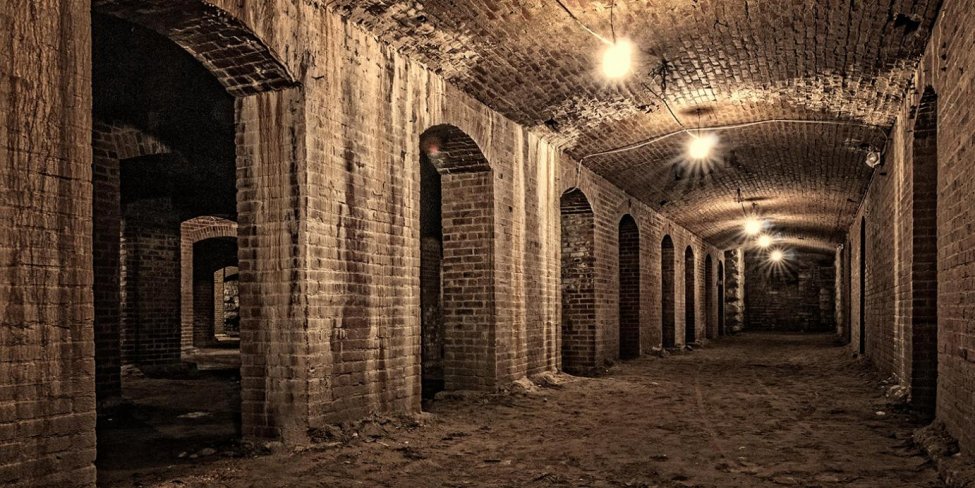 Back in 1886 Tomlinson Hall, designed by Dietrich Bohlen, stood here. It consisted of a hall that seated 3,500 people and then sadly burned in 1958. Of course the remains of the building were removed, but the vast basement of brick arches were left in tact.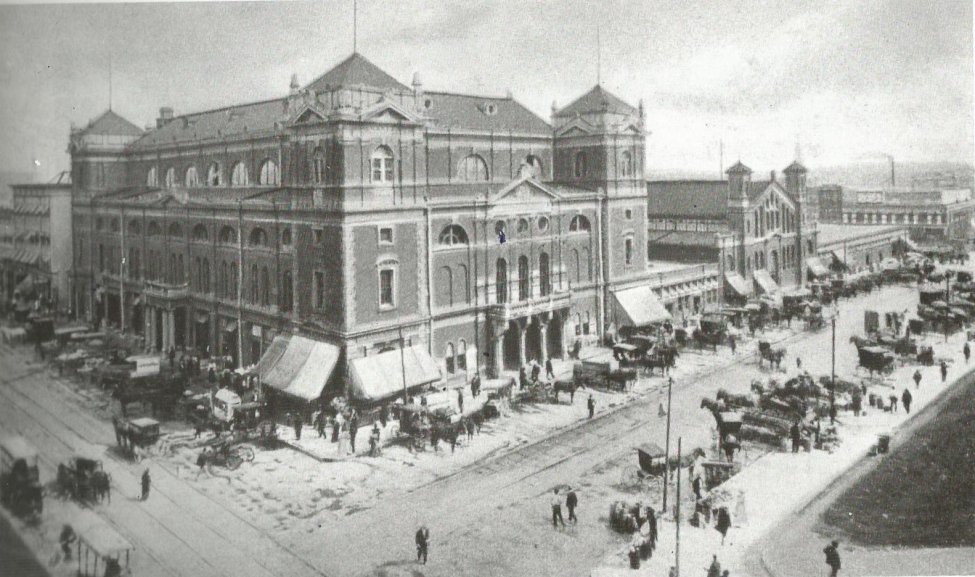 Myth says
a pigeon dropped a lit cigarette butt on top of the building.
However, arson or electrical failures believed to be more likely causes.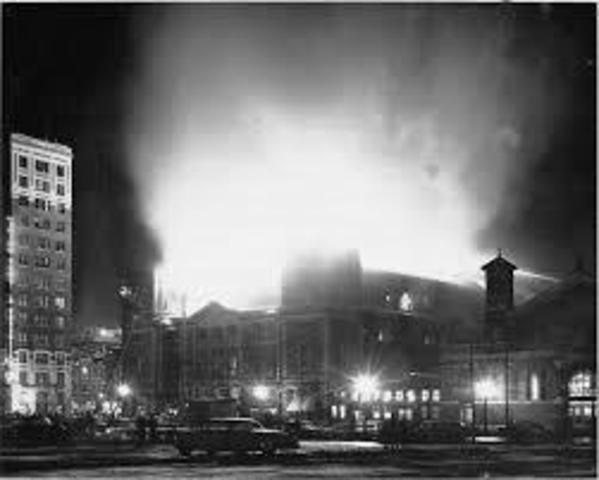 Wiki Version:
Indianapolis Catacombs are approximately 20,000 square feet of underground passageways on the northeast corner of Market and Delaware streets in downtown Indianapolis. The passages and walkways include brick archways and limestone columns that were part of Tomlinson Hall, a building destroyed by fire in the 1958. Tomlinson Hall was a public auditorium located immediately west of the Indianapolis City Market. The catacombs served as a cooler way to transport and store goods from the above-ground marketplace and contains pits used to store ice.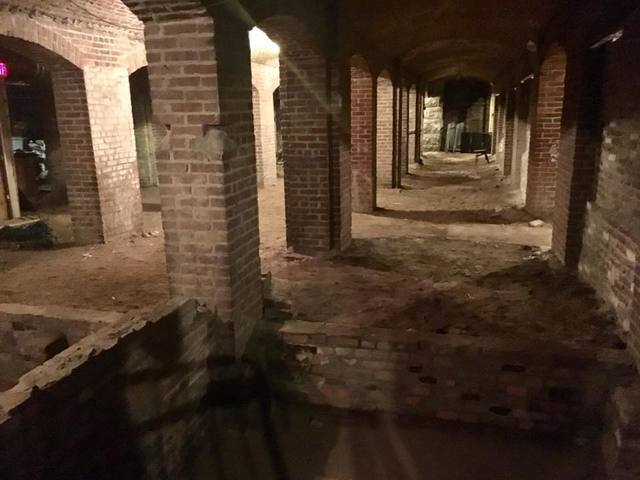 The space been used as a firing range for the Indianapolis Metropolitan Police Department as well as a haunted house, an art installation festival and storage for market vendors.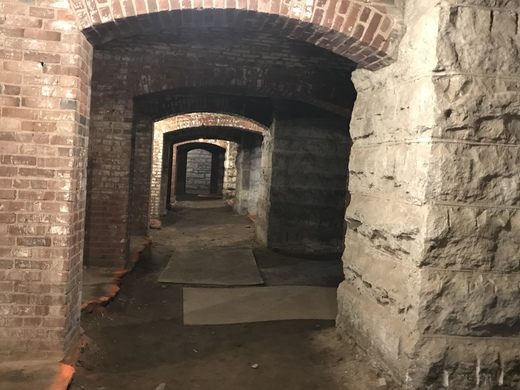 ​
Tiffany Benedict Berkson talks with interim City Market Executive Director, Stevi Stoesz about the famed "Catacombs." The basement of Tomlinson Hall, as it was known from the time of construction, is now largely forgotten."City Market Catacombs," continues to elicit interest from everyone who has heard of them.
Sources and links:
---
KD:
Figured this complex was worthy of getting shared with the community.