This sand buried town of Sigapore in Michigan paid a heavy price for assisting bigger cities to recover from the fires of 1871. I do not trust the official version, because supplying destroyed cities with lumber makes very little sense to me. We all know that cities destroyed in the 19th century urban fires were not made of wood.
Personally, I have never heard about it, yet, in the 19th century, they had their own currency, as you can see below.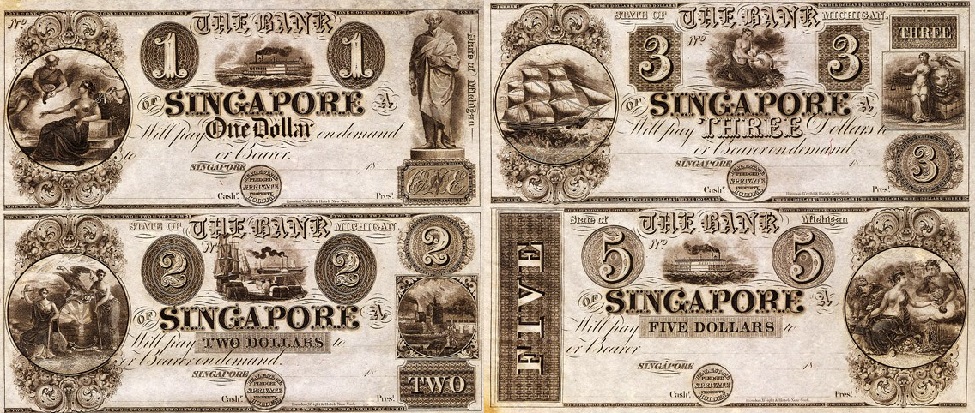 Source
The Official Narrative

and 1871
​
Singapore, Michigan, was founded in 1836 by New York land speculator
Oshea Wilder
, who was hoping to build a port town to rival Chicago and Milwaukee. At its height, the town had three mills, two hotels, several general stores, a renowned bank, and was home to Michigan's first schoolhouse. In total, the town consisted of 23 buildings and two sawmills. The town thrived and boasted a population of several hundred people by 1871.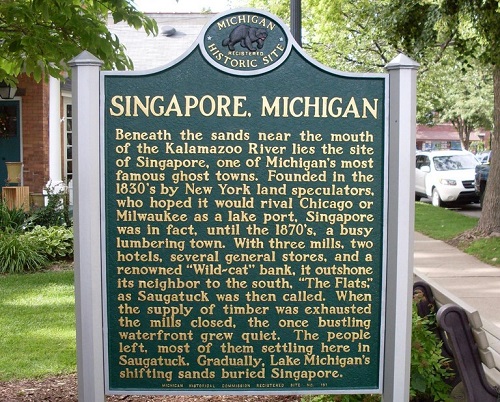 Singapore
, perhaps Michigan's most famous ghost town, is one of the casualties of the four great fires
(Chicago, Holland, Peshtigo, and Manistee)
that ravaged the northern midwest on October 8, 1871. Its ruins now lie buried beneath the sand dunes of the Lake Michigan shoreline at the mouth of the Kalamazoo River in Saugatuck Township, near the cities of Saugatuck and Douglas in Allegan County.
After the fires which swept through Chicago, Holland, and Peshtigo in late 1871, Singapore was almost completely deforested supplying the three towns with lumber for rebuilding. Without the protective tree cover, the winds and sands coming off Lake Michigan quickly eroded the town into ruins and within four years had completely covered it over. The town was vacated by 1875.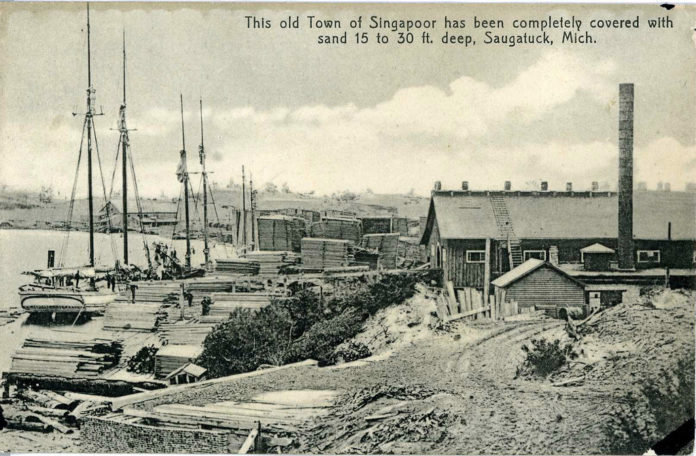 Today, Singapore lives on only in the name of the Singapore Yacht Club, which is at one end of town. Just as the "cow kicking over the lantern" story was born out of the Great Chicago Fire, this event also gave birth to a legend. The story persists that one resident of Singapore refused to move, even as the sand enveloped his home. Eventually he had to enter and leave the dwelling by a second floor window, and he stayed until the sand reached the roof.
The Sands of Lake Michigan

East Coast
​
It becomes rather interesting if we consider the possibility of these sands not being there prior to the
so called "Fire" of 1871
.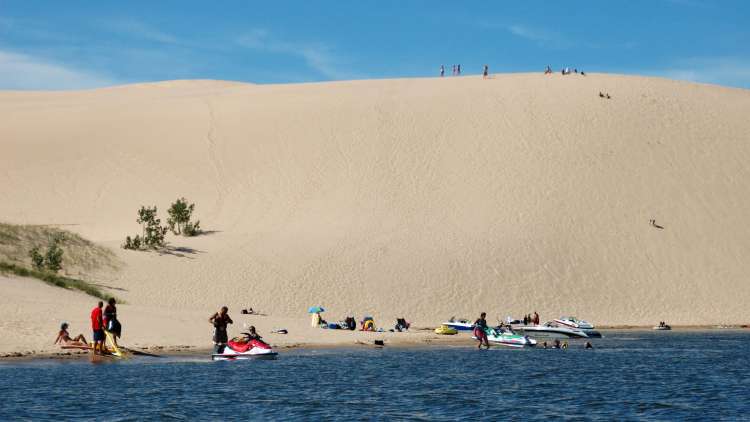 It could raise a few interesting questions, among which would be this one - where does sand come from? And related to the issue, of course: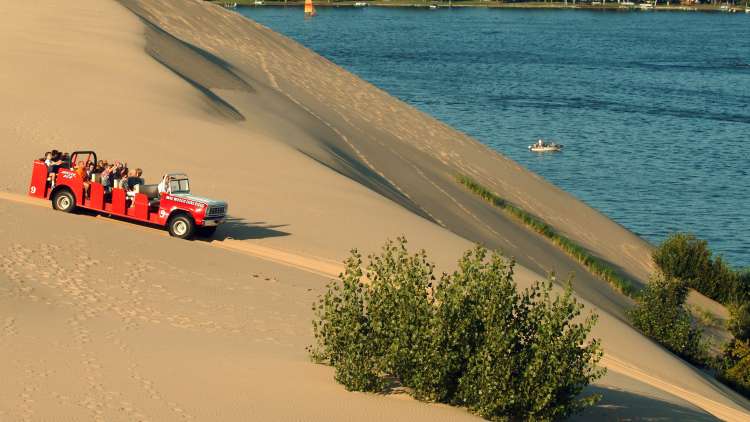 Links and Sources:
---
KD:
I do not have anything special to say on the issue here, besides that we have that same year 1871, and a town buried under up to 30 feet of sand... in Michigan. Deforestation is being blamed. Any thoughts?