Sun rays shining through clouds and trees appear to be coming from a not so distant light source. As a matter of fact, if you continue the ray lines to the source, you will end up with the Sun being approximately 32 miles in diameter, and about 3,000 miles
(some say much less)
above the Earth's surface. Yet, the traditional science states that the Sun is located 92,955,807 miles away, and its diameter is 1,390,000 miles.
Basic idea:
the rays of Sun light emitted from a source located 93 mln miles away should arrive to Earth visibly parallel to each other.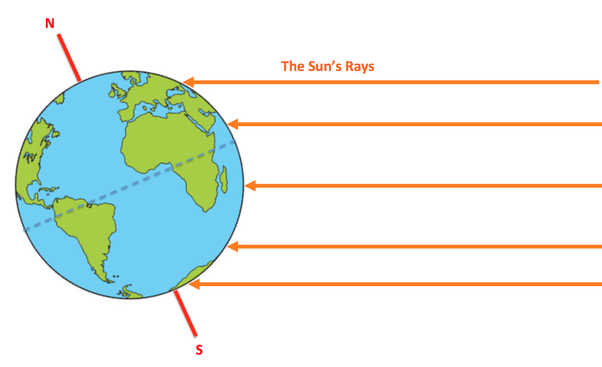 ---
Yet, in reality we get this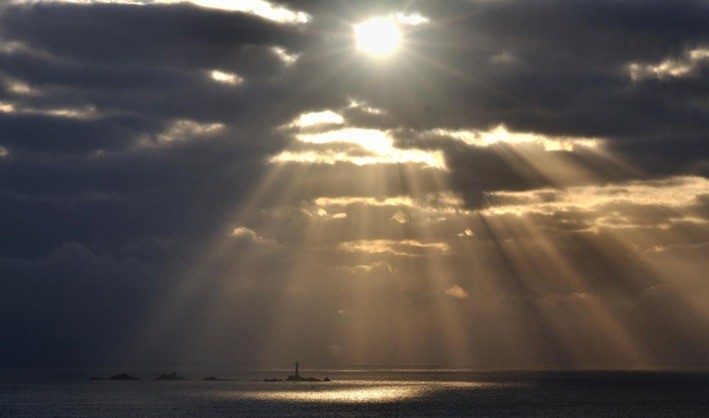 There is a scientific explanation for such a phenomena. It is called
"
Crepuscular rays
"
. The name comes from their frequent occurrences during twilight hours (those around dawn and dusk), when the contrasts between light and dark are the most obvious. Crepuscular comes from the Latin word
"crepusculum"
, meaning twilight.
Crepuscular rays in atmospheric optics, are rays of sunlight that appear to radiate from the point in the sky where the sun is located. These rays, which stream through gaps in clouds or between other objects, are columns of sunlit air separated by darker cloud-shadowed regions. Despite seeming to converge at a point, the
rays are in fact near-parallel shafts of sunlight
. Their apparent convergence is a perspective effect, similar, for example, to the way that parallel railway lines seem to converge at a point in the distance. The sun rays do converge to the sun, but the sun is much further away than the rays might make it look like.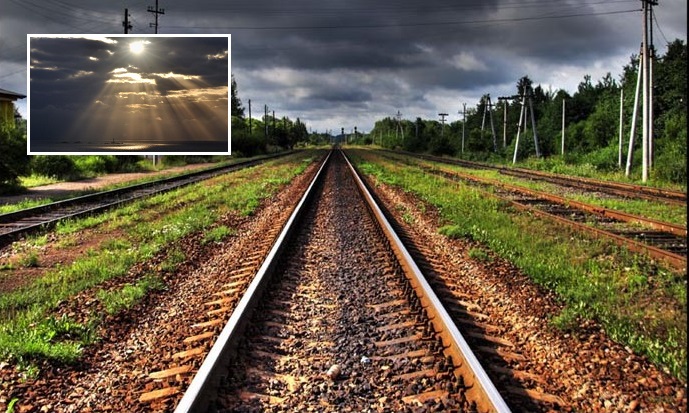 ​
I personally think that this is another one of those
"do not believe your own eyes, we are the scientists and have a formula"
. And here is why I think so.
Of the top of my head I can come up with two
natural Sun-related scenarios
when I personally observed these "Crepuscular rays".
SUN - 93 mln Miles Away
Sun Through Clouds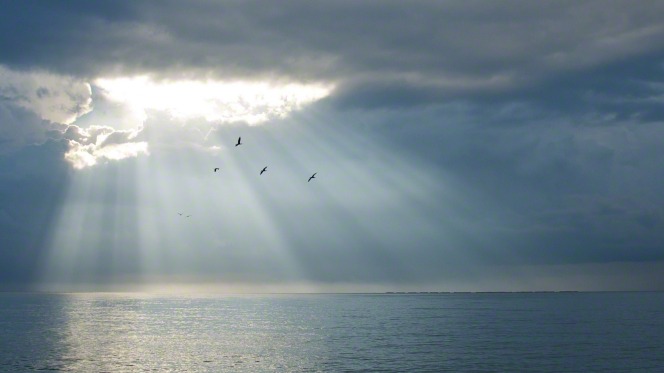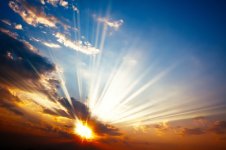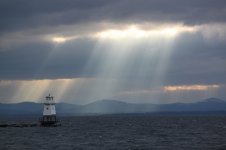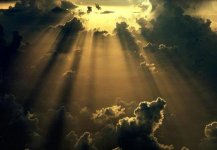 Sun Through Trees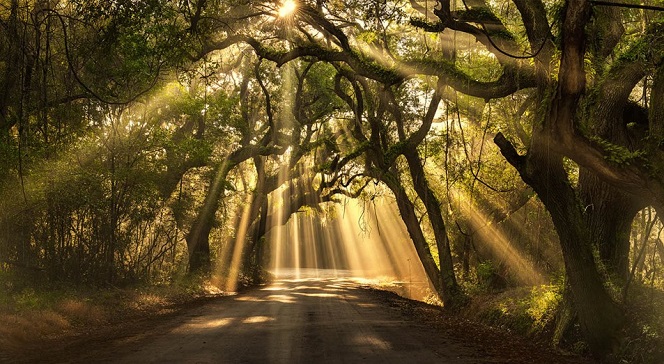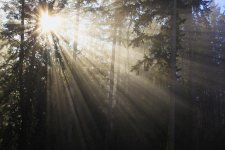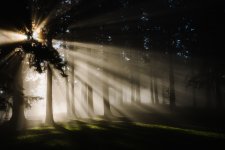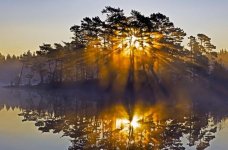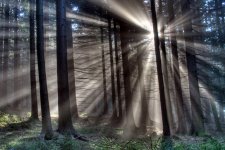 Moon - 238,900 miles away
~390 times closer than Sun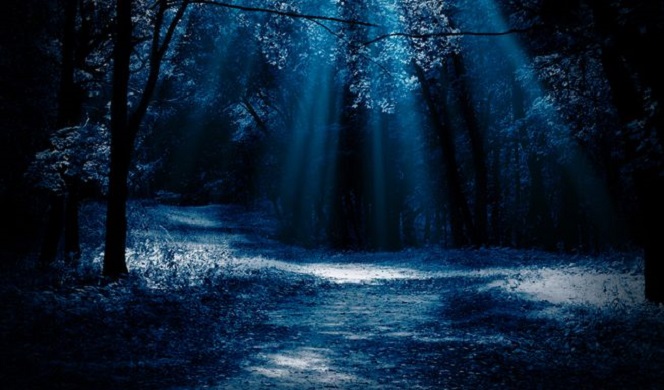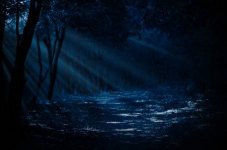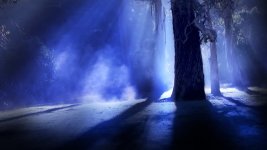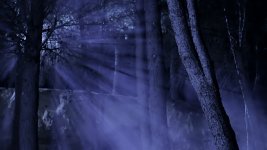 ​
Then we have some man made occurrences of these angular rays of light.
---
Cool Stuff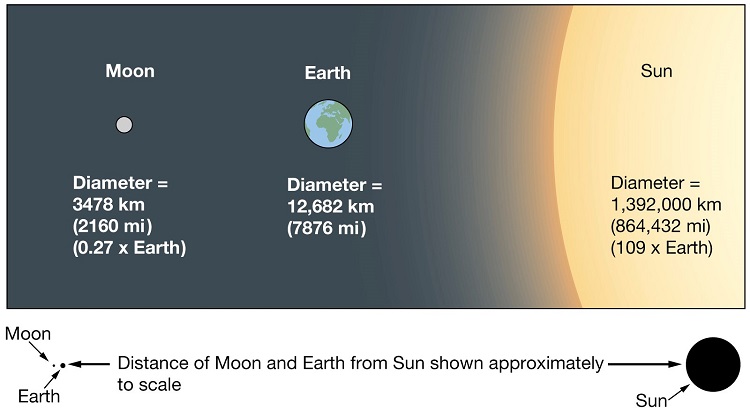 ​
Well, there we go again. Those Sun rays are parallel, and our eyes are playing tricks with us. We obviously have no clue where the shining light is coming from.
A Hot Spot with No Twilight and Not Through Clouds.
The Rays are still Crepuscular...
A hot spot from 93 mln miles away? How far is the Sun?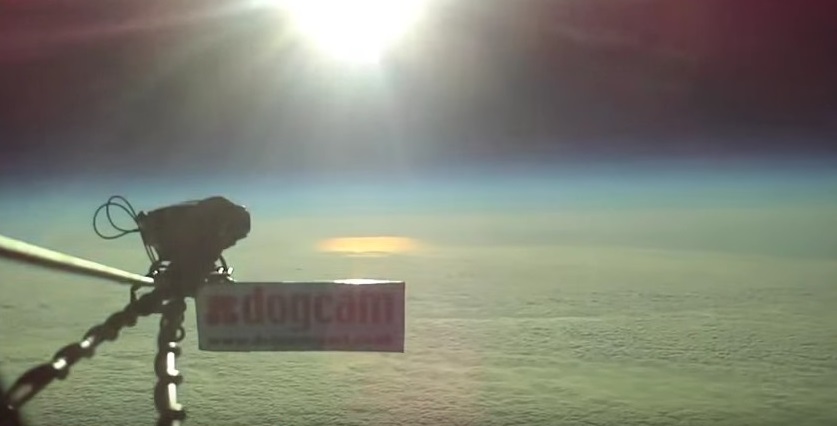 Eratosthenes and the Earth measurements.
​
Apparently those parallel rays are not as parallel, though our scientists say they are. But if they are not, then how did Eratosthenes manage to get his accurate measurements of the
Earth circumference
. How did he know that the rays of light he used
(600 miles apart)
were not "Crepuscular-crooked" at the moment of measuring. Oh, I forgot, they are still parallel, they just look weird.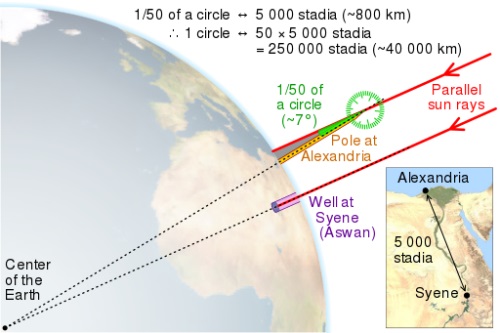 Actually... it works both ways anyways
Those coincidences...
​
The S
un
and M
oon
appear the
same size
in Earth's sky because the sun's diameter is about 400 times greater – but the sun is also about 400 times farther away.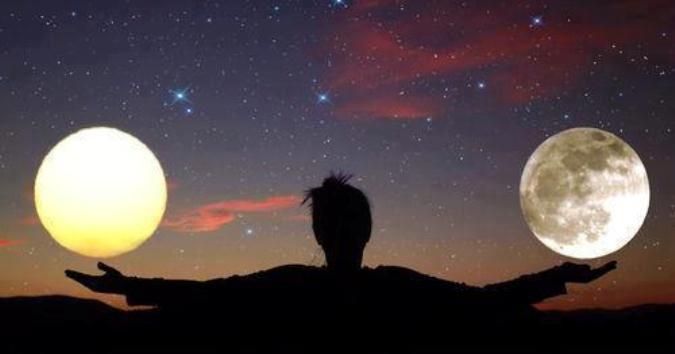 May be Eratosthenes should have used the Moon light instead. Apparently it makes no difference, 93 mln miles away, or 239k miles away. Those amazing Crepuscular rays stay the same. Ah, what the heck, a simple street light could have served the purpose.
"All right, Beatrice, there was no alien. The flash of light you saw in the sky was not a UFO. Swamp gas from a weather balloon was trapped in a thermal pocket and reflected the light from Venus."- Kay, MIB.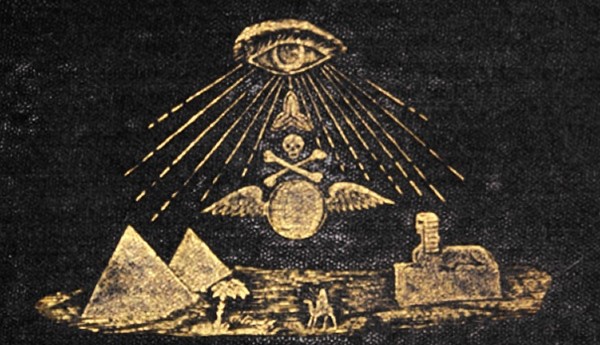 ---
KD:
If we were to be watched, would "they" do it from 93 mln miles away?