This photograph was allegedly made in 1899. The statue itself was made in 1897. Well, may be it was, may be it was not.
Does he look like a viking to you? This "norseman" is prone to freezing his family jewels off. And... I could swear to God I've seen those two breast plates somewhere before.
Leif Erikson statue, Milwaukee, Wisconsin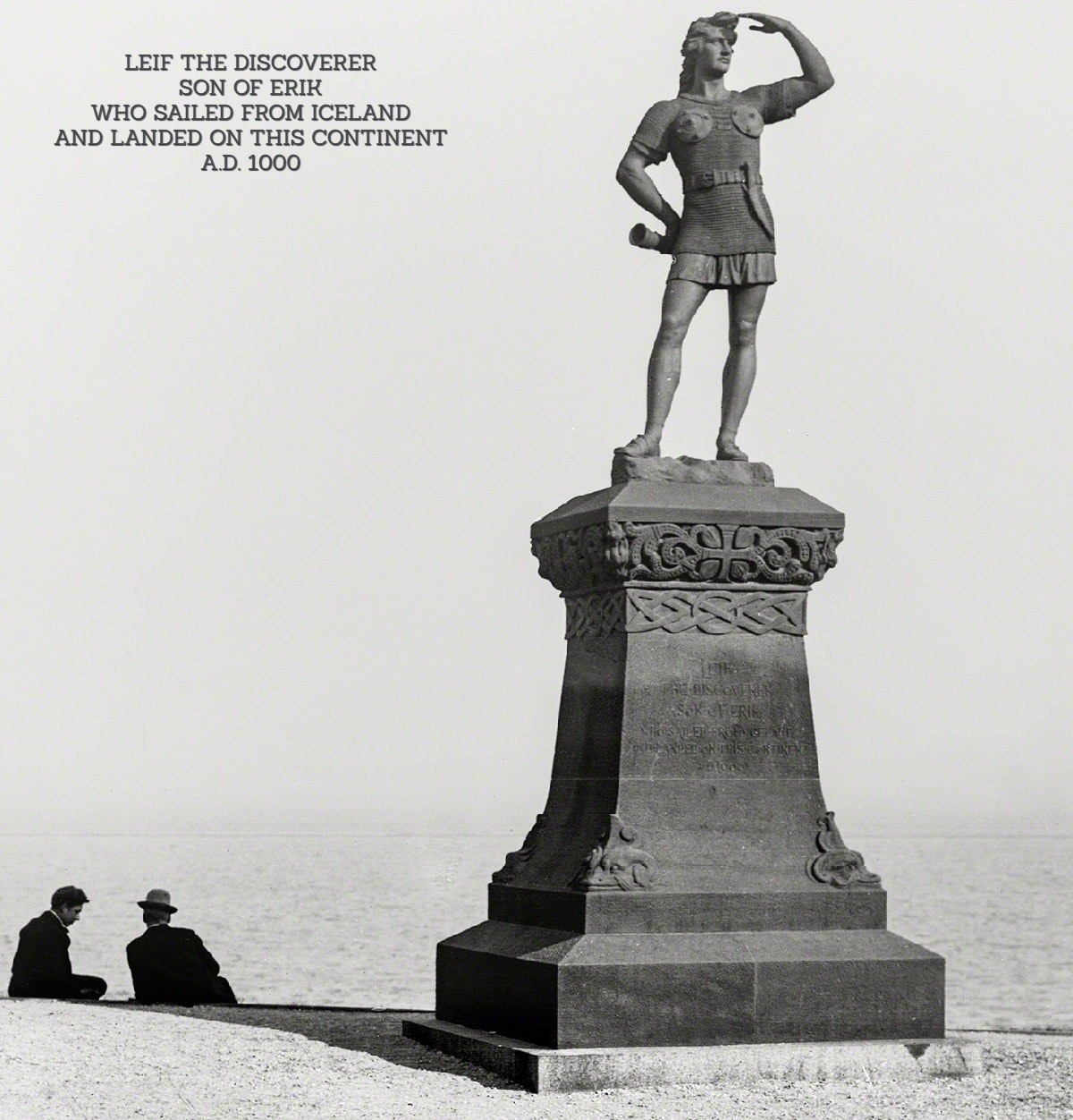 Larger Image
​
---
Well, this is definitely not where I've seen those breast plates, but the below "scythe-seythe warrior" image I ran into, definitely raises some brows. The source of this image is the 1st edition of the Costumes Trade Cards issued by the
Guerin-Boutron Chocolate Factory
.
A Scythian warrior armed for battle with armour on his chest and a heavy sword at his belt.​
I am not sure why it's translated as "SEYTHE" but as you can see, Google Translate did the exact same thing.​

Chocolat Guerin-Boutron Trade Card Series 1 No 9.​
It is
my understanding
, that the 1st edition of "Les Costumes" trading cards came out some time in the 1890s. Sadly, the only source of the dating information I was able to find was eBay. There are quite a few of the 1st edition Costume series cards, and all of them are dated with 1890.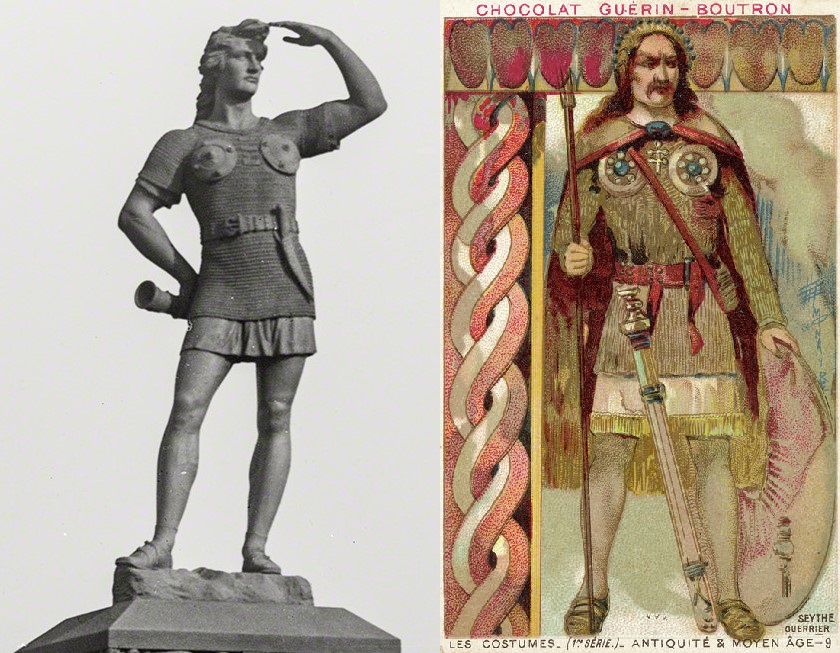 Interesting Details
​
This is a police belt with belt keepers and a portable radio holder. Only the holder is upside down. The statue was allegedly made in 1897. It's either somebody is sending us a message, or the so-called Vikings (or Scythians) had portable radios.
---
KD:
So... Vikings or Scythians landed in America in A. D. 1000, or... what if there was no "discovery"?