Wertheim
was a large department store chain in pre-World War II Germany. It was founded by
Georg Wertheim
and operated four stores in Berlin, one in Rostock, one in Stralsund (where it had been founded), and one in Breslau.
1920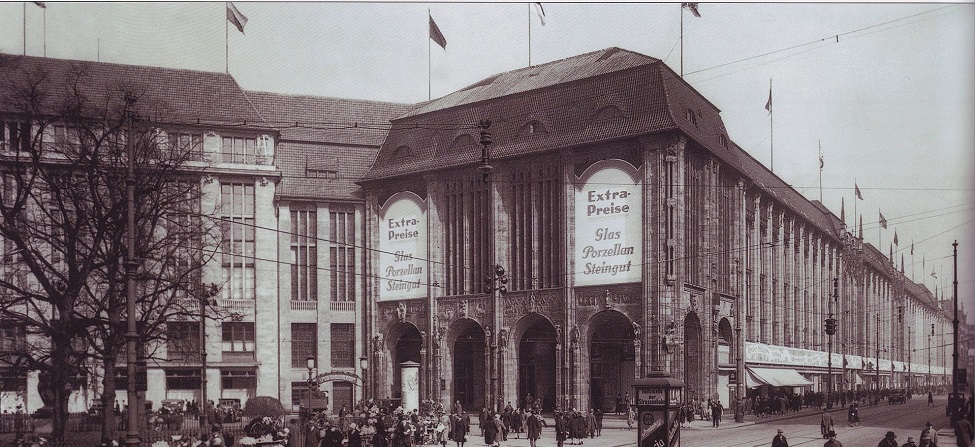 The chain's most famous store, on
Leipziger Platz
in Berlin, was constructed in 1896. It featured 83 elevators and a glass-roofed atrium, and was one of the three largest department stores (
Warenhäuser
) in Berlin. Brian Ladd called it "the crown jewel of the main shopping street."
1900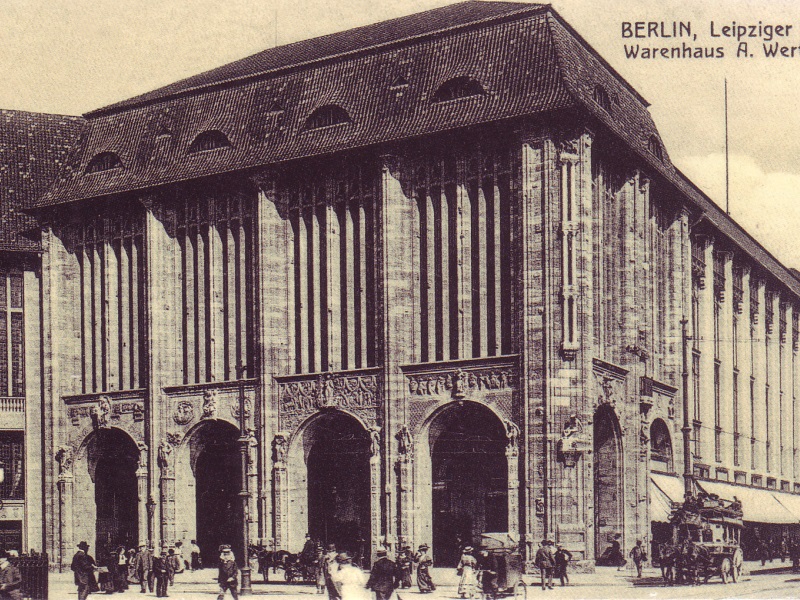 Leiptziger Platz Store Interior
Warenhaus Wertheim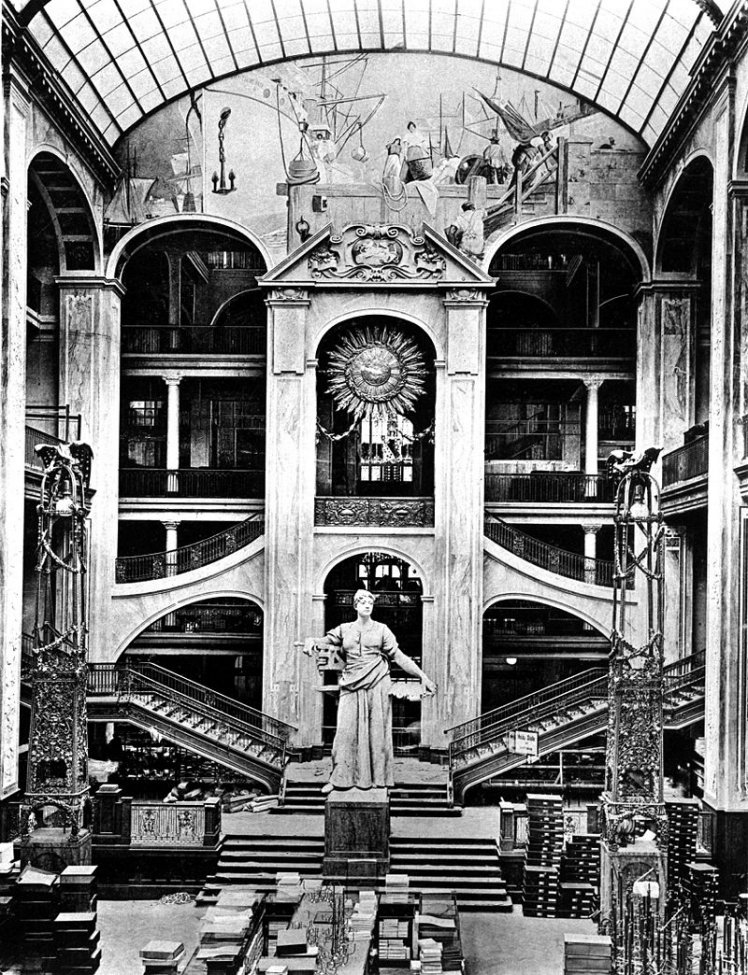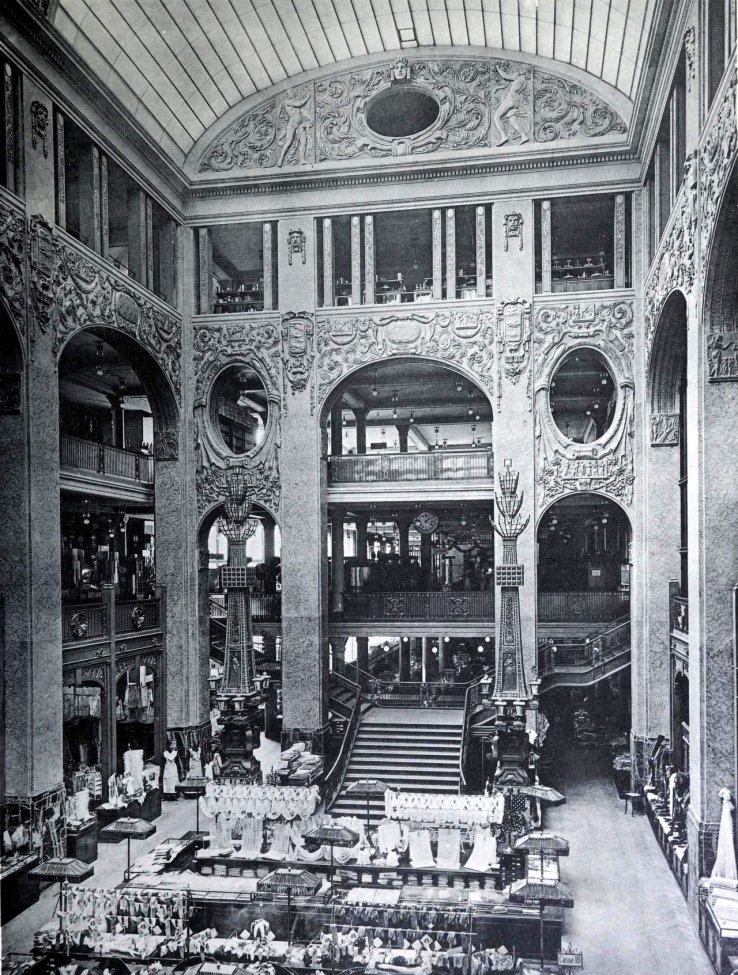 ---
KD:
Can we find any justification for this elaborate and gigantic building style back then?