Sharing because these building were insane, especially the top portions: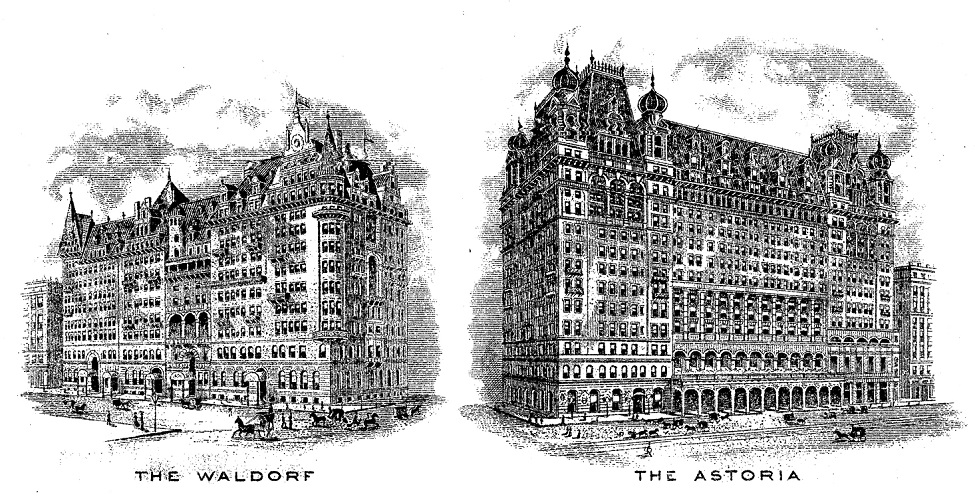 That original site was situated on Astor family properties along Fifth Avenue, opened in 1893, and designed by Henry J. Hardenbergh. It was

demolished in 1929

to make way for the construction of the Empire State Building.
The original hotel started as two hotels on Fifth Avenue built by feuding relatives. The first hotel, the 13-story, 450-room Waldorf Hotel, designed by Henry Janeway Hardenbergh in the German Renaissance style, was opened on March 13, 1893, at the corner of Fifth Avenue and 33rd Street, on the site where millionaire developer William Waldorf Astor had his mansion. The original hotel stood 225 feet (69 m) high, with a frontage of about 100 feet (30 m) on Fifth Avenue, with an area of 69,475 square feet (6,454.4 m2). The original hotel was described as having a "lofty stone and brick exterior", which was "animated by an effusion of balconies, alcoves, arcades, and loggias beneath a tile roof bedecked with gables and turrets". William Astor, motivated in part by a dispute with his aunt Caroline Webster Schermerhorn Astor, had built the Waldorf Hotel next door to her house, on the site of his father's mansion. The hotel was built to the specifications of founding proprietor George Boldt, who owned and operated the Bellevue-Stratford Hotel, a fashionable hotel on Broad Street in Philadelphia, Pennsylvania, with his wife Louise. Boldt was described as "Mild mannered, undignified, unassuming", resembling "a typical German professor with his close-cropped beard which he kept fastidiously trimmed... and his pince-nez glasses on a black silk cord". Boldt continued to own the Bellevue even after his relationship with the Astors blossomed.
Astoria Hotel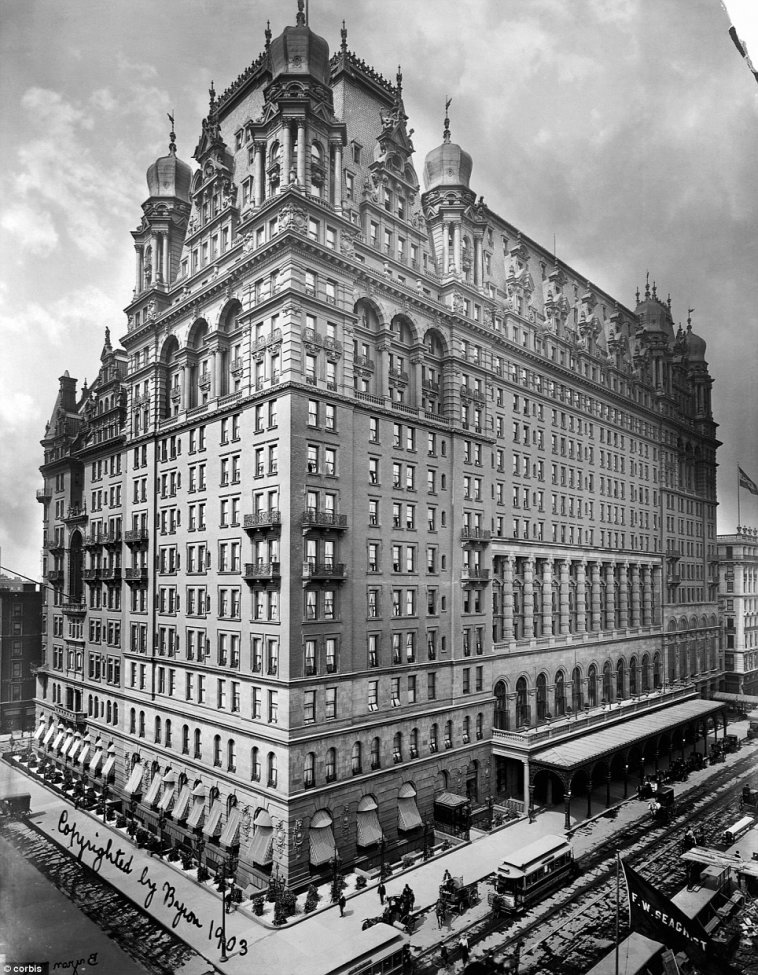 Waldorf Hotel
---
KD:
I still cannot get used to them demolishing masterpieces like these.