For those who want to read about this Rocker Pier there is plenty of info:
The foundation stone for the New North Pier (Roker Pier) was laid on 14 September 1885. Applauded at the time as a triumph of engineering, the 2,000 ft (610 m) pier is built of granite-faced concrete blocks, which were manoeuvred into place by a gas-powered crane nicknamed 'Goliath'.
This set of images relates to Roker Pier, Sunderland and is taken from a scrapbook kept by Henry Hay Wake, chief engineer to the River Wear Commission.
Henry Wake designed Roker Pier and also oversaw its construction from beginning to end. The Pier' s foundation stone was laid in September 1885 and it was formally opened on 23 September 1903. The Pier is 2,800 feet long and was built of Aberdeen granite and concrete cement at a total cost of £290,000.
KD:
Below is an example of equipment we should be able to see in just about any construction photograph pertaining to the period.
Think about those Expos!
In this case we are talking about 1885-1890. No wonder they could build stuff with tech like this. But what do they show us? Horse carriages and shovels? This is where we can wonder what the true date of production of something like that was: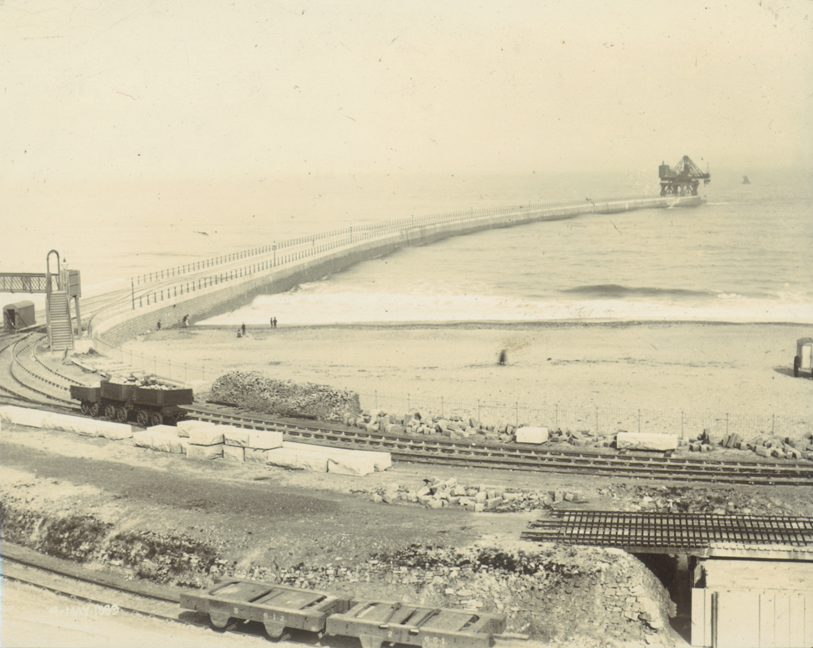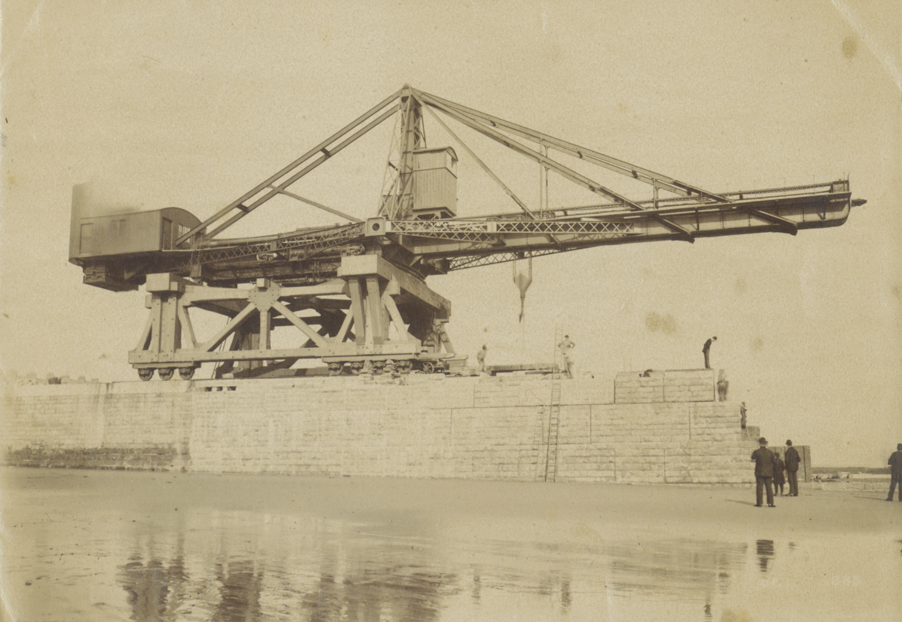 What's on the flag here?