Messages

5,116
Reactions

21,417
Was having a couple of brewskies in the backyard with my Russian neighbor the other day. He told me about his compatriot explorer whose name is Fyodor Konyukhov. I was about to fall off my chair when Vlad told me about some of the feats of this Fyodor guy. They definitely picked my interest, so I did some looking into it. Sure enough, the guys achievements are epic. Well, epic is a very modest word for what this gentleman claims he did. Look for yourself, but the guy has to be some super-human. May be he is an android, I don't know.
One of the reasons I'm doing this article is to show how various informational injections containing words similar to "circumnavigate", or "round-the-world", contribute to our perception of the geographical features of our planet Earth. In this case we are talking about its shape.
I do think that the truth pertaining to either size, or shape of our planet is being withheld from the general populace. While I do not know whether it is spherical, flat, concave, convex, or simply humongous in size, there are plenty of evidence to suggest that our planet is different.
Fyodor Konyukhov
63 years old in 2014
Achievements
​
Sailing

In May 2008, Konyukhov completed a solo circumnavigation of Antarctica in a sailboat, becoming the first person to do so. His attempt began on 26 January 2008 and took 102 days in total, with his route falling entirely between the 45th and 60th parallels south.

Rowing

Konyukhov has set world records, notably crossing the Atlantic Ocean in a row-boat URALAZ in 46 days, the best 24-hour distance in the same boat (110 miles).

From December 22, 2013 to May 31, 2014 Fyodor Konyukhov crossed the Pacific Ocean starting in the Chilean port of Concon and finishing in Australian town of Mooloolaba

(Sunshine Coast)

without entering ports and without any external help or assistance. He covered the distance of more than 17,408 km

(9400 nautical miles)

on the Turgoyak

(K9)

rowboat in just 162 days.

Ballooning

On 23 July 2016, Konyukhov became the second person to circumnavigate the world in a hybrid hot-air helium balloon. American Steve Fossett is the only other person to have completed the feat, having done so in 2002 on his sixth attempt. Konyukhov took "just over 11 days", as opposed to Fossett's 13 days.

Others

2000 (March) – Completed the longest dog race IDITAROD – 1150 miles from Anchorage to Nome (Northern route)

2007 (May) - Dog sled expedition across Greenland Ice Cap from East to West. Started from Isortoq (East Coast) and finished at West Coast (Ilullisat). Covering about 800 km in 15 days and 22 hours during a Trans-Greenland dog sleigh ride.

2013 (April–May) – Dog sled expedition from North Pole to Canada. Together with his partner - Viktor Simonov they crossed Arctic Ocean in 46 days and reached the shores of Ward Hunt Island (Canada).

In 2011 Konyukhov fulfilled an expedition cross Ethiopia, covering more than 1000 km of route.

Explorers Grand Slam

Fedor is the first Russian mountaineer to complete the

7 Summits challenge

for which a person must climb the highest mountains of each of the seven major continents, also he is the first Russian traveller and third person in the world, who completed The

Explorers Grand Slam

: he also visited both the North Pole and the South Pole.

On May 19, 2012 - Fedor Konyukhov together with the Russian team "7 Summits" reached the top of Mt. Everest. His climbing route was via the Northern Ridge (Tibet). This expedition was devoted to the 20th anniversary of the first Russian ascent of Mt. Everest (via the Southern Col) – May 1992.
There you have it Ladies and Gentlemen. Sounds amazing, what an interesting life, don't you think? Now let us take a look at his achievements. The ones which picked my interest were his rowing achievements. Specifically the world record pertaining to Fyodor's crossing of the Pacific Ocean.
Fyodor Konyukhov: 10,817 miles across the Pacific in 160 days
100% Solo and unassisted​
Trip Stats & Info​
Mr. Konyukhov's age: 63 years old
Duration: 159 days and 14 hours
Distance traveled: 9,400 nautical miles =10,817 miles = 17,408 kilometers
Rowing per 24 hours: 15-18 hours
Sleep per 24 hours: 1-2 hours, some days 10-20 minutes per 24 hours
Drinking water supply: sea water desalination powered by solar batteries
Boat: 29.5 foot carbon fiber vessel named "Turgoyak"
Boat weight: over 1,322lbs = 600kg
Boat Propulsion: manpower, two oars - no additional mode of propulsion. Assisted by ocean currents.
Blister prevention solution: Potassium permanganate
Blister prevention: Potassium permanganate​
The Roaring Forties are strong westerly winds found in the Southern Hemisphere, generally between the latitudes of 40 and 50 degrees. Sometimes the Roaring 40's look like in the pictures above. Here is what the pros say, "
Sailing the Roaring 40s
"
We like to believe that we've tamed the world. Cut it down to our size. But then you try to sail the "Roaring 40s" and you realize how much we're fooling ourselves.
Professionals as compared to Mr. Konyukhov
Alex Gregory
English rower and a two-time Olympic Gold medalist from 2012 and 2016
​
Alex and several other well prepared sportsmen attempted to set a few world records in the Open Waters Arctic Ocean. The distance they were supposed to travel was under 2000 miles. The crew set 11 out of 12 planned records. They almost made it, but it was not due to their bad physical shape. Cold weather and humidity did the damage. What we are interested is their performance stats.
For additional info:
Polar Row
and
World Records Achieved by the Polar Row 2017 rowing expedition
Paddling In Shifts
With the 29 foot boat constantly moving, each rower took shifts of 1.5 hours on, 1.5 hours off. Essentially three were rowing while the other three were resting.
Fiann Paul (Iceland), Tathagata Roy (India), Danny Longman (UK), Jeff Willis (UK), Carlo Facchino (USA), and Tor Wigum (Norway), made up the first leg's crew. Three rowed at a time with one navigator. Alex Gregory (UK), Tyler Carnevale (USA), Sam Vye (UK), and Danny Longman (UK) joined for the second leg.
Imagine rowing 90 minutes on and 90 minutes off for twelve days straight in freezing temperatures through wet, bone-chilling winds and (up to) 20 foot waves — all while clipped in by harness to an open-air 29-foot boat with no sails or motor to assist. This ultra endurance expedition, named

The Polar Row

, captured 11 World Records, including the first man-powered vessel to reach the polar ice-cap, which sit's at the earth's northern most latitude.

The two-part expedition began on July 20 in Tromsø, Norway, from where an internationally represented five-man team rowed 520 nautical miles in nine days to the town of Longyearbyen in Svalbard. A few days later, a team of six men departed Longyearbyen for Saudarkrokur, Iceland. This pioneering team decided to take a detour in order to row north to reach the permanent ice-cap and capture yet another record.

But upon departing the ice-shelf, weather conditions, health concerns, and technological difficulties forced the team to seek shelter on August 19, on the active volcanic island of Jan Mayen, over 400 hundred miles away from Iceland. There the team waited, grateful but stranded, until a Norwegian Coastguard boat rescued them and brought them to Norway.

Records aside, their unique telling of the adventure is most compelling. I had the opportunity to interview six of the nine rowing members of

the most record-breaking man-powered team

in history. Among their crew of six were two-time Olympic Gold medalist Alex Gregory (UK), the world's fastest ocean rower and the team's captain Fiann Paul (Iceland), expert sailor and Exploration Geologist Sam Vye (UK), ultra-endurance athlete and four-year varsity rower at UC Davis Carlo Facchino (USA), ), and adventure cyclist and Cambridge physiology researcher Dr. Danny Longman (UK), and (at 23 years old) the youngest of the crew by seven years, internationally accomplished mountaineer and endurance runner Tyler Carnevale (USA).
Yes, Polar Row team was in a totally different environmental conditions. But a comparable size boat (both 29 feet with Polar Row being somewhat heavier) was pushed forward by a constant effort of three well conditioned sportsmen.
Polar Row Team speed stats: 2.6 - 2.99 Nautical miles per hour​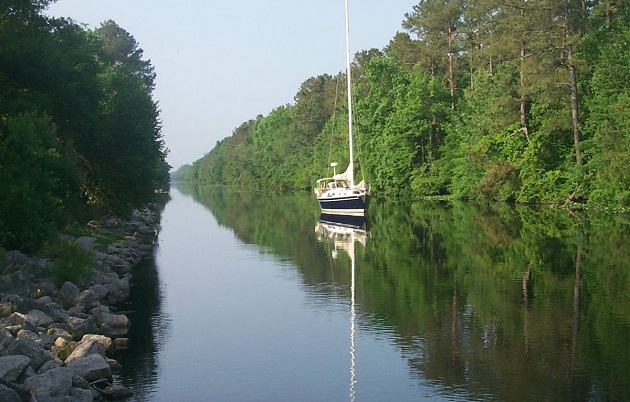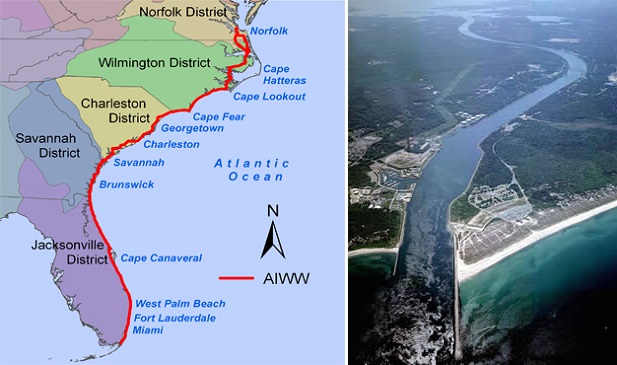 Now let us do the math. Fyodor Konyukhov had 9,400 nautical miles to cover. If he was rowing 24 hours a day for 160 days straight, he would have to move at an average speed of 2.45 nautical miles per hour. If he was rowing for 18 hours a day, as he claims, the speed would have to be approximately 3.26 nautical miles per hour.
I think Fyodor Konyukhov is a project, and this trans-Pacific achievement is a fake.
I do not know about his other achievements but this one is not even questionable, it's impossible for a human being, and here is why.
63 year old person can not row for 15-18 hours in a 24 hour period for 160 days straight. I doubt anybody can
Pushing 1300lbs boat at an average speed of 3.26 nautical miles per hour for 15-18 hours in a 24 hour period
2 hours of sleep per 24 hours for 160 days straight is not even close to being enough for recovery
Sunburn sustained after wearing presented attire would cause a sunburn requiring professional medical attention
Blistering sustained by his palms and his buttocks would be beyond imaginable
Using Potassium Permanganate. I think this one could be a result of half-assed research into skin conditioning

Can cause irritation if the dilution is not adequate
The solution should be prepared freshly just before use, as if left it will start to oxidise and go brown
Can cause burns
Can cause dryness
If treating hands and feet, apply vaseline to the nails to prevent staining
Discard the solution and clean container thoroughly after use.

63 year old person is faster than the Polar Row team having Olympic rowing champions onboard
P.S.
Details of the expedition above and some of the Fyodor's statements provided above were translated by my neighbor Vlad, and come from the video below.
By the way. Does it look like he is rowing in front of a Chroma key?
P.P.S.
The other achievement I would like to look into now,
"In May 2008, Konyukhov completed a solo circumnavigation of Antarctica in a sailboat, becoming the first person to do so."
Apparently, in the process, Fyodor sailed for over 12 hours through
Beaufort scale
10 winds.
Scale 10 example video:
Pilot boat Pathfinder in Storm force 10
Google translated,
"The session of satellite communication with the yacht "Trade Network Scarlet Sails" "All is well on board our toiler. Running day and night, cutting the waves with its stem. For 12 hours we are going to 10 ball storm, wind 40 knots, gusts 50. The ocean is white, covered with foam and lambs. Ahead of us is a storm and we "hang" on his tail. The task to remain in this wind as long as possible, as it pulls us eastward, to the Cape Horn, which is just over 2500 miles. The wind comes to the south, and the air gets colder. In the ocean, frost, on the yacht frost."
Sailing source link