Joined

Oct 29, 2020
Messages

1,217
Reaction score

4,568
I am not even gonna try to imagine how them 16 horses Hernan Cortes allegedly brought to America got transported. I'm just trying to figure out how he got them offloaded once he got there.
Pictures of horses being offloaded of some seriously big ships are here.
What ships did Cortes use anyways? We know there were 11, with ~ 500 soldiers, ~100 sailors and 16
(wiki says 13)
horses. I can't find names and types of his vessels. It sounds like the name of his personal ship might have been
The Caravel
.
If his "The Caravel" was a caravel, than it sure had to suck to be a horse on such a tiny ship.
For how long did them poor horses have to slide around?
We are told that there were no horses in Americas prior to Cortes bringing some:
The first horses to return to the main continent were 16 specifically identified horses brought by Hernán Cortés in 1519. If you wanna know what "to return" means, here is your answer.
Or, may be it was Columbus... what do we know?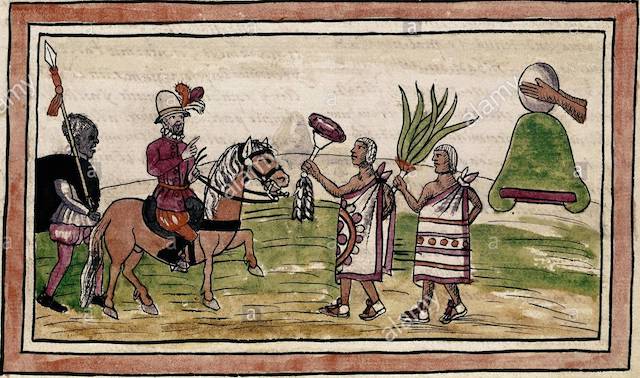 ---
KD:
Anyways, how did Cortes unload 16 horses? I can't seem to find the answer.