Below you will find two images. One of them is the etching done by Battista or Francesco Piranesi some time in the 18th century. The other one is a screenshot of the same area I did 5 minutes ago using Google Earth. From what I see the two are close to being 100% identical, bar the time difference.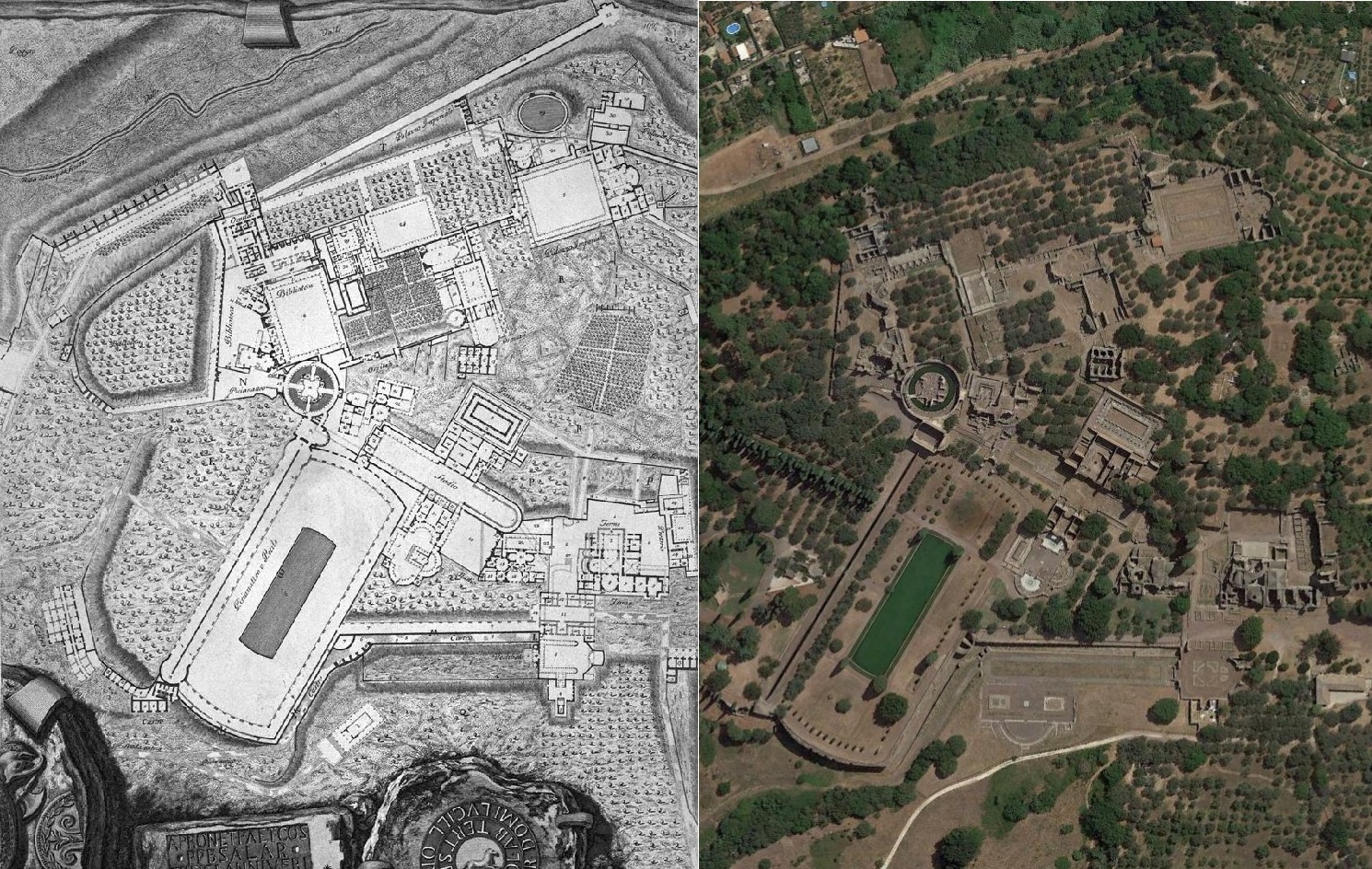 I think that Mr. & Mr. Piranesi had an access to some older sources, and/or tchnology. Here is the full geo line up of the area allegedly done by Piranesis.
(for demonstration purposes)
of a different Piranesi family map. It is broken down in fragments and is titled:
Map of Rome drawn with the situation of all the ancient monuments, of which today the remains can still be seen, and illustrated the fragmented hills of marble of the map of ancient Rome, excavated, will be two centuries old, in the ruins of the Temple of Romulus; and now existing in the Campidoglio Museum.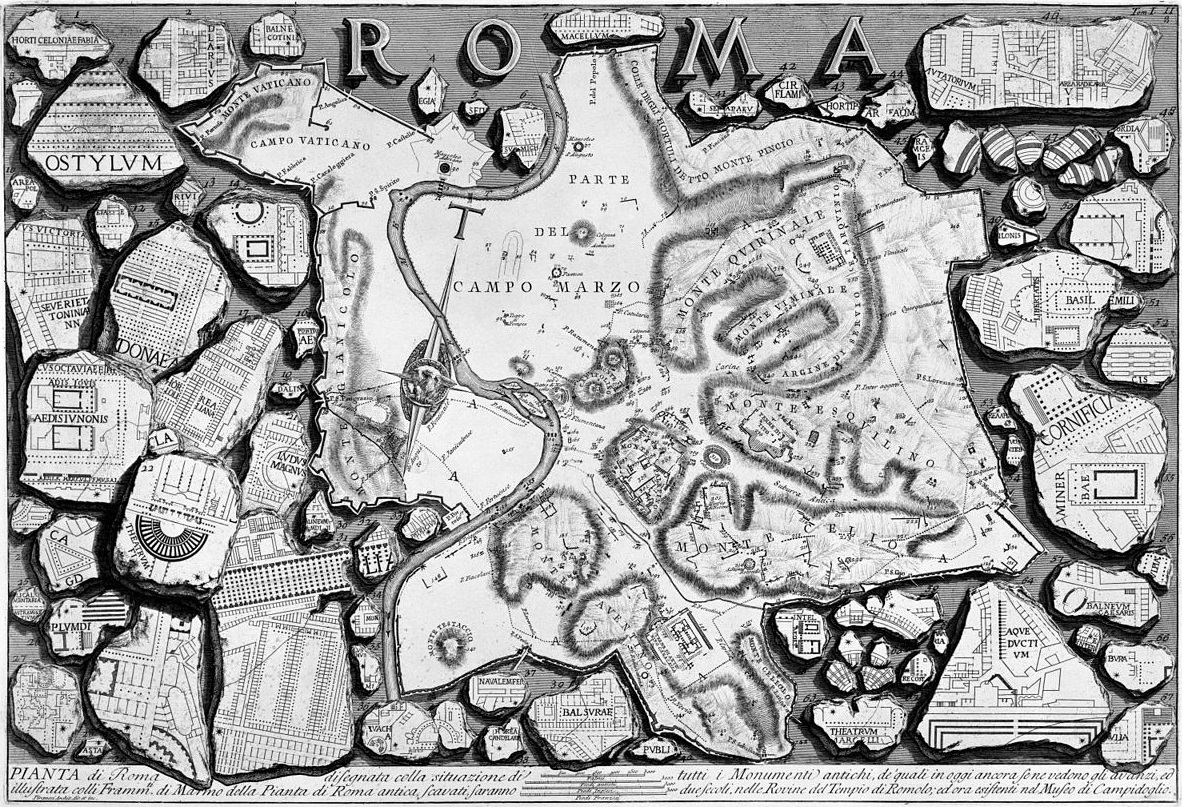 ​
---
KD:
Any ideas on how Piranesis did these areal maps around 1780s? Were armies of surveyors employed, or they simply copied the maps depicted on the older marble slabs?