Entrance to the Nagina Masjid, Champaner. Central portion of facade and minarets, much overgrown. Image taken from Archaeological Survey of India Collections: India Office Series (volume 7: Western India). Originally published in c. 1869. Illustrated by Archaeological Survey of India.
Source:
Archaeological Survey Of India Collection by British Library
Nagina Masjid
(meaning 'Jewel Mosque') is a mosque in Champaner, Gujarat state, western India. It was built during the time of Mahmud Begada, in the 15th century. It has minarets, globe-like domes, and narrow stairs. It is part of the Champaner-Pavagadh Archaeological Park, a UNESCO World Heritage Site.
Nagina Masjid, Champaner
- photo c. 1869, built 15th century -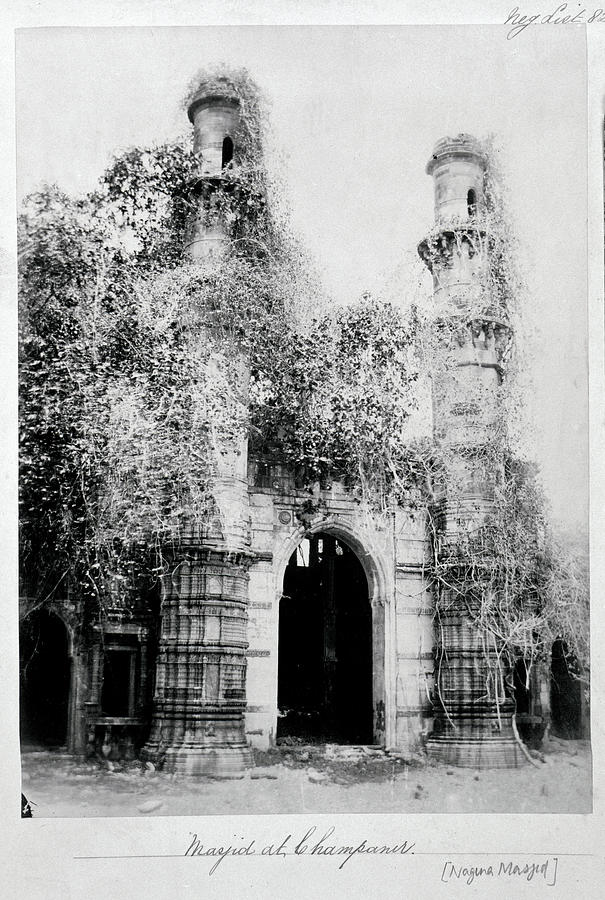 Nagina Masjid Today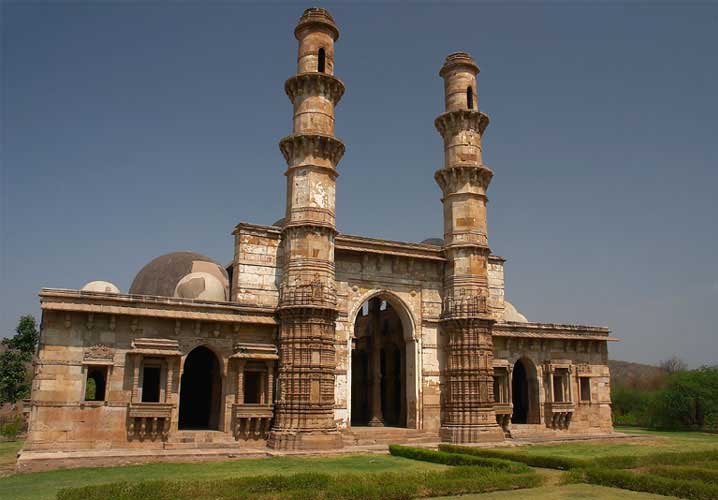 ---
- LOL -


1881 Technology
2000 years after it was built
Lala Deen Dayal, Sanchi stupa from the south-west during repairs, 1881 Albumen print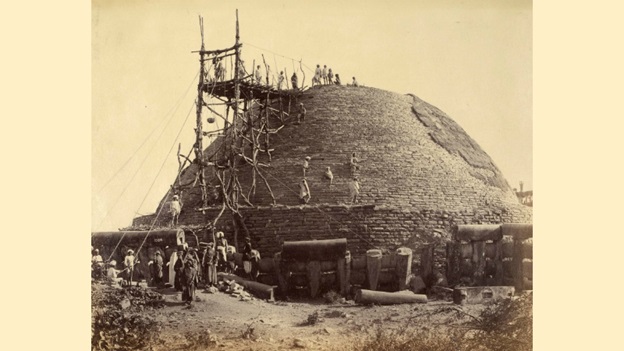 Sanchi Stupa Today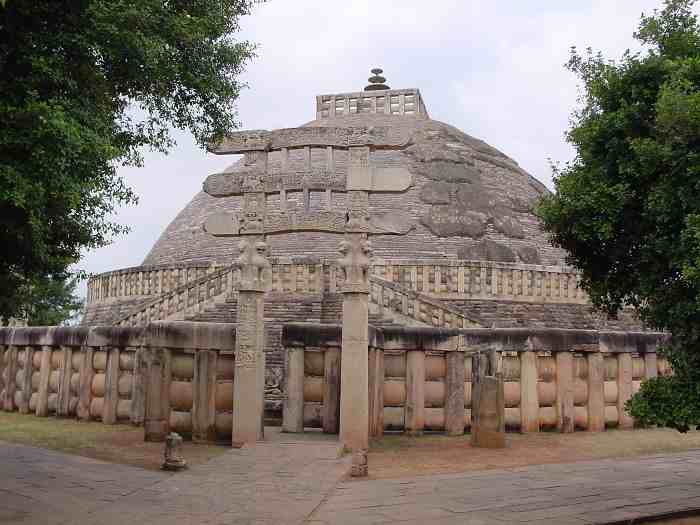 Official Info
​
When was it built? Commissioned in 3rd century BCE, Expansion/ additions/restoration works/ made in different periods
Who built it? Commissioned by Emperor Ashoka of the Maurya Dynasty
Where is it located? Located 46 km north-east of Bhopal, the capital city of Madhya Pradesh, India
Architectural Style: Buddhist Art and Architecture
Sanchi - Wikipedia
Photographs: Archaeological Survey of India collections
---
KD:
Just thought some things were suspiciously funny, I guess...
Who, and when really built these "stupas"?
What was the true purpose of these buildings?