Messages

575
Reactions

2,957
I want to expand on the thoughts in the above video.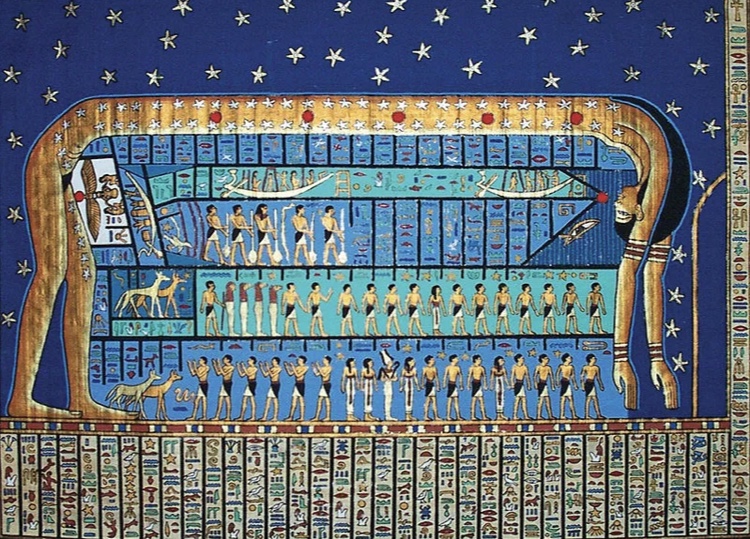 Medieval castles have a surprising lack of any kind of infrastructure we associate with basic human needs, especially hygine. No toilets, no running water, nothing. Indoor plumbing was only added later, according to historians, so even washing hands was impossible, which supposedly led to countless epidemics, not even speaking about the inconveniences all of this would have caused the people living in such a castle.
In the official history, society decayed from the Roman times on, and everything became worse, including hygiene. So no toilets in the middle ages.
Here's a common description:
​
Toilets in today's sense were not known in the 15th century - or rather no longer. In Roman times, toilets in private toilets or public toilets with flushing were still used. In the Middle Ages there was nothing left of these hygienic achievements: Those who had to relieve themselves did so in the next bush, behind the house or in a chamber pot, which was tilted out of the window at the next opportunity.​
​
The walls of the castle and palace were lined with garderobes: fresh air lumps high above the ground, in which the faeces finally rotted after a short free flight. And with the nobility it was common practice until the 18th century to relieve oneself in the middle of the room - so that the pile would be removed by the servants.​
In those supposedly medieval castles, just like in the one above, you can find something called
Garderobe - Wikipedia
The term is also used to refer to a

medieval

or

Renaissance toilet

or a

close stool

. In a medieval castle, a garderobe was usually a simple hole discharging to the outside into a

cesspit

(akin to a

pit latrine

) or the

moat

(like a fish pond toilet), depending on the structure of the building. Such toilets were often placed inside a small chamber, leading by association to the use of the term garderobe to describe the rooms. Many can still be seen in

Norman

and medieval castles and fortifications, for example at Bürresheim Castle in Germany, where three garderobes are still visible. They became obsolete with the introduction of

indoor plumbing

.

A description of the garderobe at

Donegal Castle

indicates that while it was in use, it was believed that

ammonia

would protect visitors' coats and cloaks.
Garderobe - Wikipedia
It usually looks something like this
Often those outdoor toilets were added to the city wall to make it easier to control the hygiene within the city. Surprisingly it looks like most of them are made of entirely different material than the original castle wall, suggesting that they are not part of the original castle design. When you look through images of those castle toilets the pattern becomes obvious. It seems that no castle had those things built into it originally.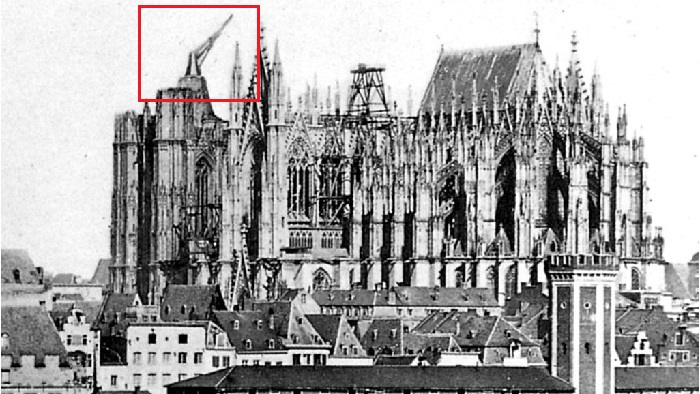 Doesn't those bricks look more like 19th century than 15th century middle ages?
Below is an interesting painting from 1876, which shows the outdoor toilets in use. I suggest that this kind of low level infrastructure wasn't in use until the 19th Century. According to historians we lived in such a way for more than 1000 years. Nope, only two or three generations maybe, in the 19th Century. It's not possible to survive as a society if you don't care about sanitation for 500-100 years. Any society with basic intelligence would push for a solution as quickly as possible. A society without sanitation will not create people like Vivaldi and other Renaissance geniuses.
I just can't believe that thousands and thousands of castles were built with extraordinary level of detail, excellent quality of architectural design, but no one thought about basic things. That doesn't make any sense. As a society you can't even manage hundreds of thousands of workers without having decent sanitation.
I think just like outlined by Conspiracy-R-US all changes related to the Great Stink, lack of hygine, usually associated with medieval times, happened only in the 19th Century, and was later misattributed into the distant middle ages, without any evidence at all.
We are looking at a drastic change into how society works, and how do people react after a drastic change? They create short-term solutions that work more or less, before thinking about applying more structural solutions. So people added these outdoor toilets to city walls, castles and buildings, which led to some kind of health crisis culminating in events like the Great Stink of London. It is no coincidence that the Great Stink only became a problem in 1850. So for 1000 years business as usual and suddenly everything breaks down? No, the entire primitive sanitation infrastructure did not exist prior to 1700 or 1800.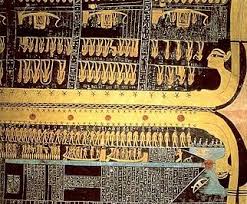 But this leads to the question why not only Versailles, St. Petersburg, London, but also all administrative buildings of the most powerful people of that time (castles) did not include infrastructure for sanitation and human waste. I haven't found an answer, but
this
newearth video might be relevant.
Just like Versailles, looking at all those medieval castles, it looks to me that whoever lived inside, either wasn't human, or had technology thad made sanitation and eating unnecessary. Were the medieval castles abandoned by their original owners, just like Versailles, and those who moved in later made the best out of the situation?
Those 13th-16th Century castles were created for ruling over a large territory, and the people who lived inside where the most powerful and rich people back then. The image we have of castles isn't complete. The original castles were painted beutifully, but most of the plaster is gone, probably after some kind of cataclysmic event, so when people think about castles, they usually think about castle ruins. During the 18th or 19th Century it seems some families tried to repair some of the damage, and continued to live in such castles, and I think only after the cataclysm due to the damage most castles became associated with bad air quality, crypts, darkness, moisture, etc. Originally they might have been quite decent to live in.
Still the question should be asked why the most epic buildings of the past that we can wittness around us were never planned to be inhabited by normal humans with sanitation needs.
Ideas:
- Somewhere between 1700 and 1800 an event of epic proportions destroyed a high technology civilization that had primitive things like sanitation figured out on a higher level, afterwards the new rulers moved into the structural remains of that past society and remodeled the buildings
- The buildings were home to the ruling elite, which wasn't human, and thus didn't produce any waste. Around 1700 together with a global cataclysm they abruptly disappear from the planet, and leave behind only myths (like Dracula, vampires, or other parasitic rulers in dark castles)
- Since we are talking about both cities and administrative buildings being affected by this lack of infrastructure, a sudden disappearance of technology or even complete change in human biological make up sounds possible to me.
- I'm not entirely sure all of this is related to the 1700 catastrophe that gave rise to the post-renaissance paintings of destroyed Rome, or an event at the beginning of 1800.
What other possibilities do exist?
Last edited: