Messages

3,211
Reactions

10,714
This is most likely a coincidence, but I figured I'd ask for an opinion. I came across this book titled
Secret Book of Honour of the Fugger
by
Jörg Breu the Younger
(1545-1549). It shares a common story of its discovery. As early as 1896, several substantial Hebrew texts of Sirach, copied in the 11th and 12th centuries, were found in the
Cairo geniza
. The original was supposedly written from approximately 200 to 175 B.C. Here is the source if you are interested:
Book of the All-Virtuous Wisdom of Yeshua ben Sira
-
wiki
, and
actual book
.
Shimon ben Yeshua ben Eliezer ben Sira
or
Jesus Ben Sirach
, (fl. 2nd century B.C.) was a Hellenistic Jewish scribe, sage, and allegorist from Jerusalem. He is the author of the Book of Sirach, also known as the Book of Ecclesiasticus.
So there is this image of this Jesus Sirach, which kind of sticks out with this interesting shape hat.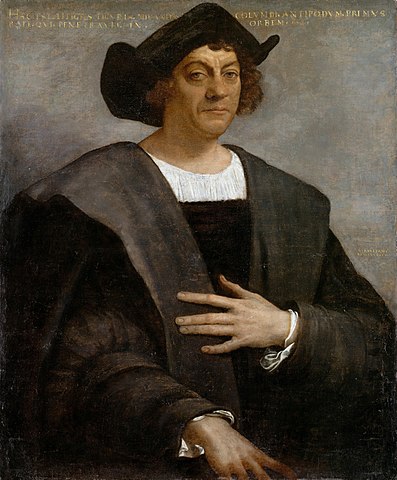 ​
Somehow I thought of two other "head ornaments" I observed recently. Below we have the Pope's head gear and the horned version of Moses.
One of the comments to the below YouTube video:
Let me help clarify the legitimacy of this claim. They are singing in the Latin language. The Hebrew name for Satan as stated in Isaiah 14:12 is Helel, which when translated to Latin is Lucifer meaning light bearer. In the English language we use a lot of Latin words. That is why the English translated Bible says Lucifer. There is no English word for Lucifer so we use the Latin name. If we sang his name in Hebrew it would be Helel. If we sing his name in Latin it would be EXACTLY what the Vatican is singing. It doesn't mean morning star. As it also states in that verse in Isaiah, Son of the morning. Not son of the morning star. The Vatican is LITERALLY using Satan's name when singing. You can't dance around it.
What are your thoughts? And what's up with this Lucifer praise?
P.S. I do know that there is an alternate explanation for the Pope's hat.
​
P.P.S Same Sirach book I mentioned at the beginning has two images presented below. Notice the eagles at the bottom. One has two heads, and the other has one. Somehow the text block from the two headed page is not there. Weird?