Messages

219
Reactions

992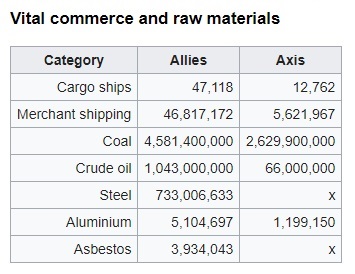 Short post, would like to discuss this idea and maybe brainstorm some evidence for this together.
Something strange happened in the middle ages, there's no doubt. The Muslim invasions both destroyed and 'preserved' precious copies of ancient manuscripts from the land before time. Why the hell did the Church not give a damn about preserving documents? Maybe they had a couple monks back then rewriting the Bible, but how on earth could they not care about anything else? They didn't even care to translate the only book they thought mattered into a language that the local people could understand. The Church was happy with the masses being ignorant and stupid, they could basically write whatever history they wanted because what peasant would ever know better? What little history that would be taught would be directly from the Bible, nothing else, and any evidence of anything else would either have to agree with the Bible or be destroyed. It's hilarious to think that people with that attitude would have also made sure that the Bible itself would not have been altered from it's alleged writings back in the 1st Century. Scholars love to boast "Oh look, these copies of copies of copies are mostly all pretty consistent with each other!" ignoring the fact they just said copies of copies of copies-- no one knows what was written in the books before 325ce. In fact, the only manuscripts that dodged the purge were the Nag Hamaddi scrolls which speak of a VERY different Christianity with a VERY amazing story of our past.
I think we all know this is true, but what I would like help with is collecting actual evidence for this. Either accounts of book burnings, accounts of bishops or church leaders knowingly altering history, or anything else you think would bolster (or even contradict) this hypothesis.
The Church was and is hiding something pretty deep about our past, and I'm also convinced that whatever they're hiding it's exactly this that the Knights Templar found supposedly in Jerusalem, after knowing which they blackmailed the Church and became a "nation unto themselves".
Here's an interesting article to start with from here
http://www.medievalists.net/2014/07/burn-books-middle-ages/
In his recent article, "The Burning of Heretical Books", University of Oxford historian Alexander Murray examines several questions about the topic. He notes there are over 200 incidences of book burning in the Middle Ages. "There are one or two Carolingian cases," Murray writes, "a few more in the Gregorian reform and a few more in the 'twelfth-century renaissance'. It is around 1200 that the pace quickens, and from then on, scarcely a decade passes without a book-burning, the pace rising gradually, but with exceptional spurts between 1232 and 1319 when hitherto immune Jewish books were burned by the cartload. More generally, the acceleration only becomes conspicuous in response to the burst of Wycliffe-Hussite thought in the fifteenth-century, itself – Nota Bene – partly an expression of rising book production."

What was the purpose of book-burning? Murray explains it was not actually to destroy the books and obliterate these writings. In many cases the original book was not destroyed, but only a copy. For example, when the writings of Jan Hus were burned after he was convicted of heresy at the Council of Constance (1414-18), it was only copies that were destroyed, while the Pope kept the originals. In other examples, the items that were burnt were 'lists of errors' – documents that were created to detail heretical statements that were made by some person. They were actually specifically made in order to be burned.
Emphasis mine! Copies destroyed, the Pope kept original. Well golly gee! That's good! Can I go see those books, Mr. Pope? Oh.. I need to know the exact title of it and it's filing number too? And even then I need to be an ordained scholar of the highest degree? And even then it's 50miles deep into the Secret Archive? I'm totally reassured now!
Have at it! What do you know??
Last edited: