Found
this early 19th century book
with a bunch of Pompeii and Herculaneum hand drawn images. It mentions something about some of the images not being authorized, or permitted?
Could we get any help with trying to figure out what's up?
Is there something we are not supposed to see there?
Too many images depict colored objects
And I guess it is not really 1801 book, after looking through. Rather a compilation of pre-1825 drawings.
There are actually two sets of brochures in there, presented under the following titles:
---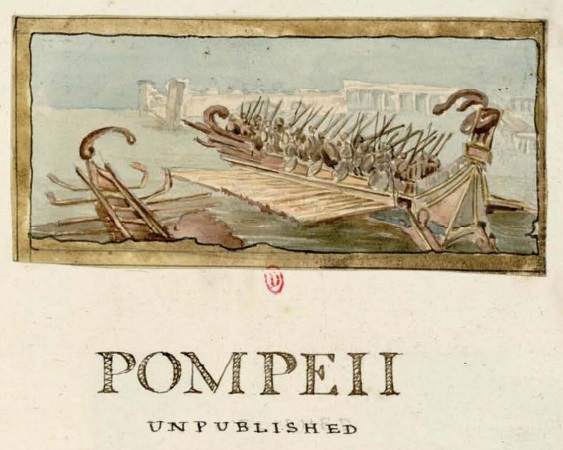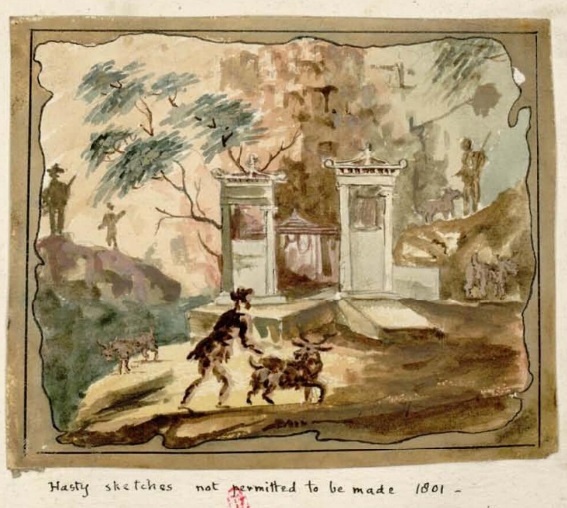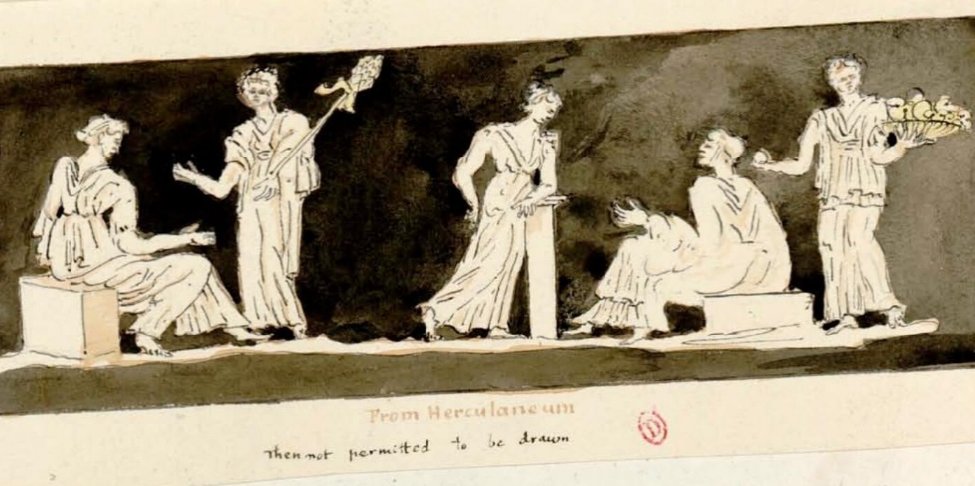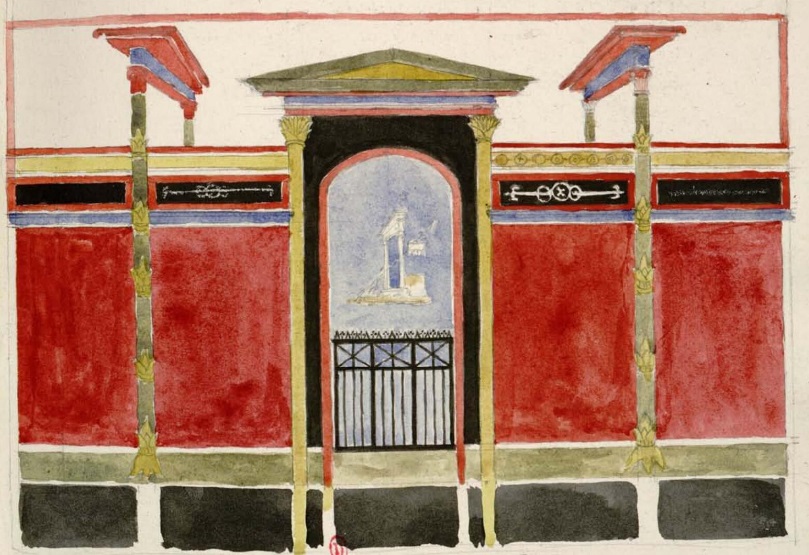 What is this?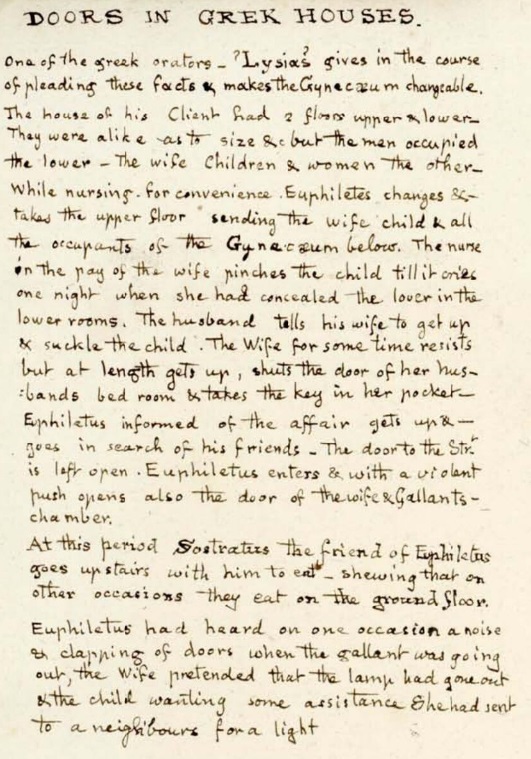 ​
This here is an image of the
Pompeii Forum
made using the
Camera Lucida
. Was this place even excavated, or just stood like that?
Never heard about this Camera Lucida thing... ​
In
1631
Torre del Greco
was again damaged by an eruption of Vesuvius. Its citizens bought back their rights in 1699, after paying 106,000
ducats
to their landlord, the Marquis of Monforte, and thenceforth the city flourished as a maritime trading and fishing port. The tradition of coral crafting dates from this time.
The historical centre of Torre del Greco was buried under a 10-metre-deep (33-foot) layer of lava in 1794.

Vegetation?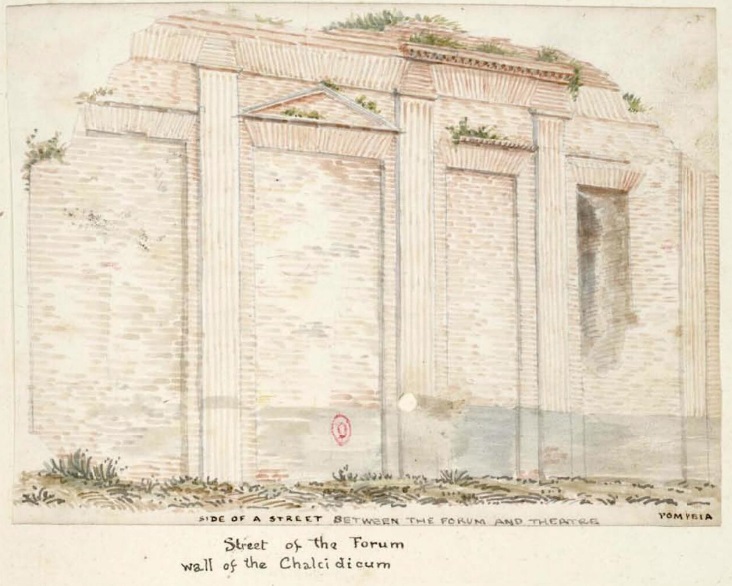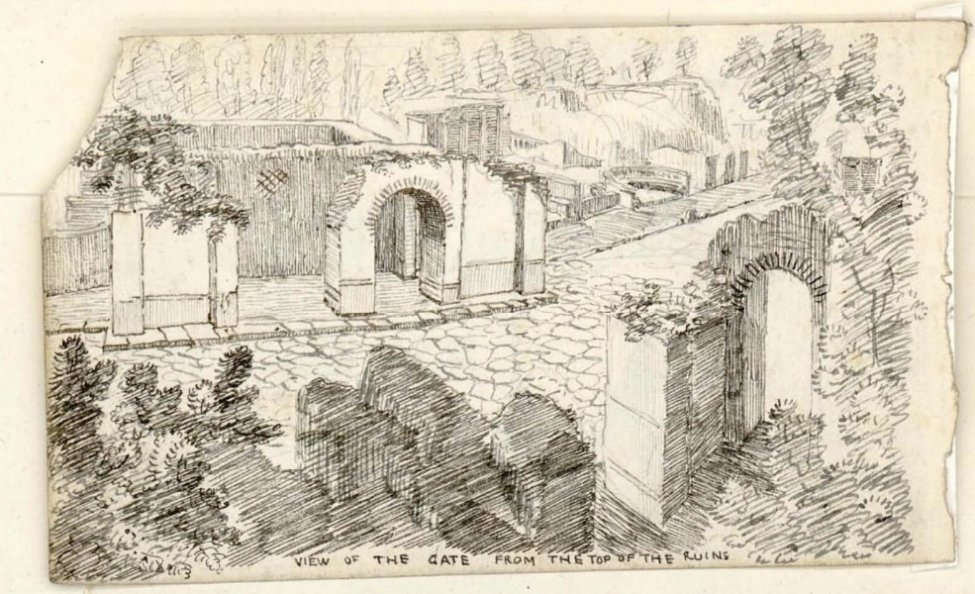 ---
KD:
Per the narrative, in the early 1800s these ruins
(buried or not)
were supposed to be over 1700 years old. Yet, buildings on the presented sketches are still covered in paint. Many buildings do not look like they were ever buried. What's up with all that?